RobertStJohn.com
Pork Tenderloin Po Boy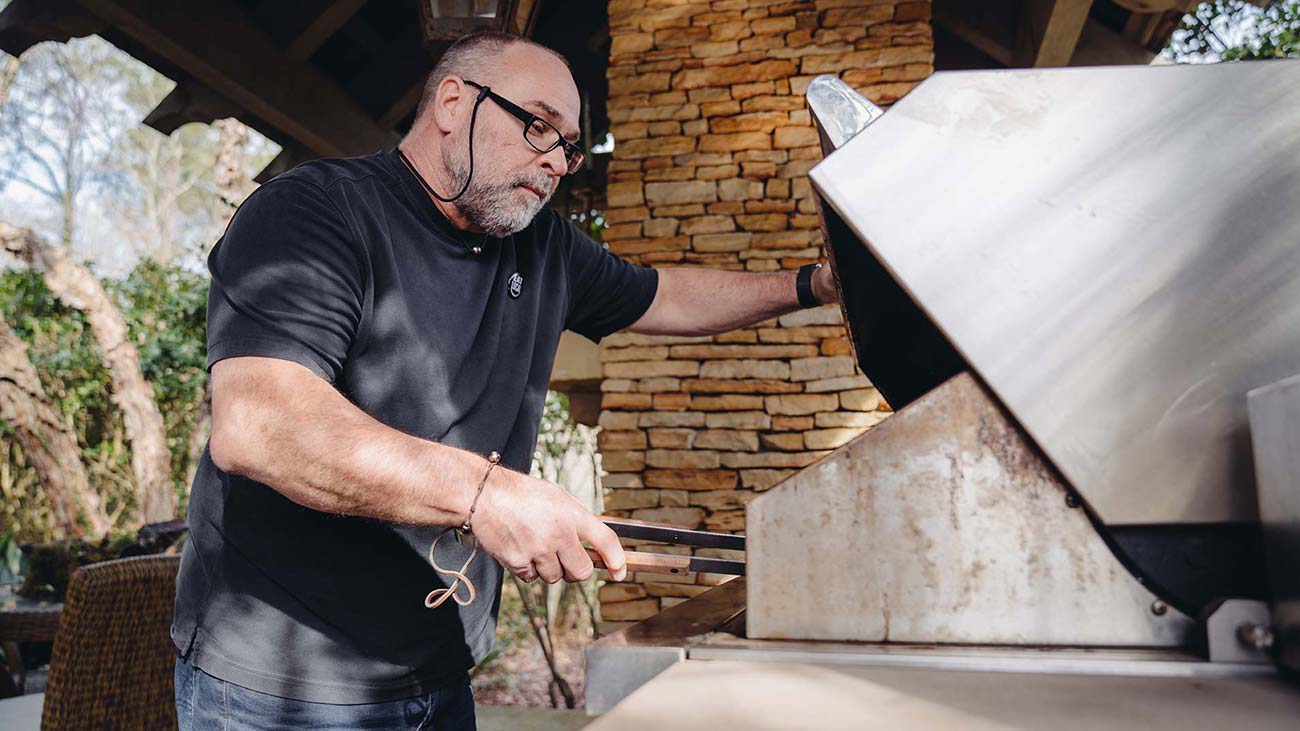 Ingredients
1 tsp Paprika
1 tsp brown Sugar
1 Tsp Kosher Salt
1 tsp Chili Powder
1 tsp Dry Mustard
1 tsp Black Pepper, freshly ground
1/4 tsp Ground Cinnamon
1 tsp Ground Coriander
1-2 Tbl Olive Oil
2 Pork Tenderloins, approximately one-pound each, cleaned and trimmed
6 8-inch French bread or Sourdough Roll, split down the middle
2 cups Green Leaf Lettuce, shredded
3 Roma Tomatoes, slice thinly
1/2 cup Red Onion, shaved paper thin
1 Recipe Chutney Mayonnaise
Instructions
Combine the dry spices in a small mixing bowl, blend well.
Lightly brush the tenderloins with the olive oil and spread the dry spice mixture over the pork. Press the spice mixture firmly into the pork.
Prepare the grill and cook over direct medium heat until the pork is barely pink in the center, about 15-20 minutes (155 degrees). Turn the pork 2-3 times while cooking.
Remove the pork from the grill and allow to rest 5-10 minutes. While the pork is resting, grill the po boy bread for 1-2 minutes on each side.
Spread the chutney mayonnaise on the toasted bread. Slice the pork into one-eighth inch thick slices. Place several slices of pork on each roll and top with shredded lettuce, tomato and red onion.
Yield: 6 sandwiches
© Copyright 2023 unless otherwise noted. New South Restaurant Group • 3904 Hardy St Hattiesburg MS 39402 • 601.264.0657