RobertStJohn.com
Pork Ribs with Polenta
In the American South we eat shrimp and grits. In Tuscany they eat ribs and polenta. In the small hilltop village of Montefioralle, just above Greve, the village's only restaurant serves ribs cooked over a wood fire and seasoned only with salt and pepper. Perfect. Simple. Beautiful. That preparation is nice if all one is eating is ribs. This is a typical Italian home-style preparation of ribs. These ribs are baked in a hearty tomato stock and are perfectly matched with polenta.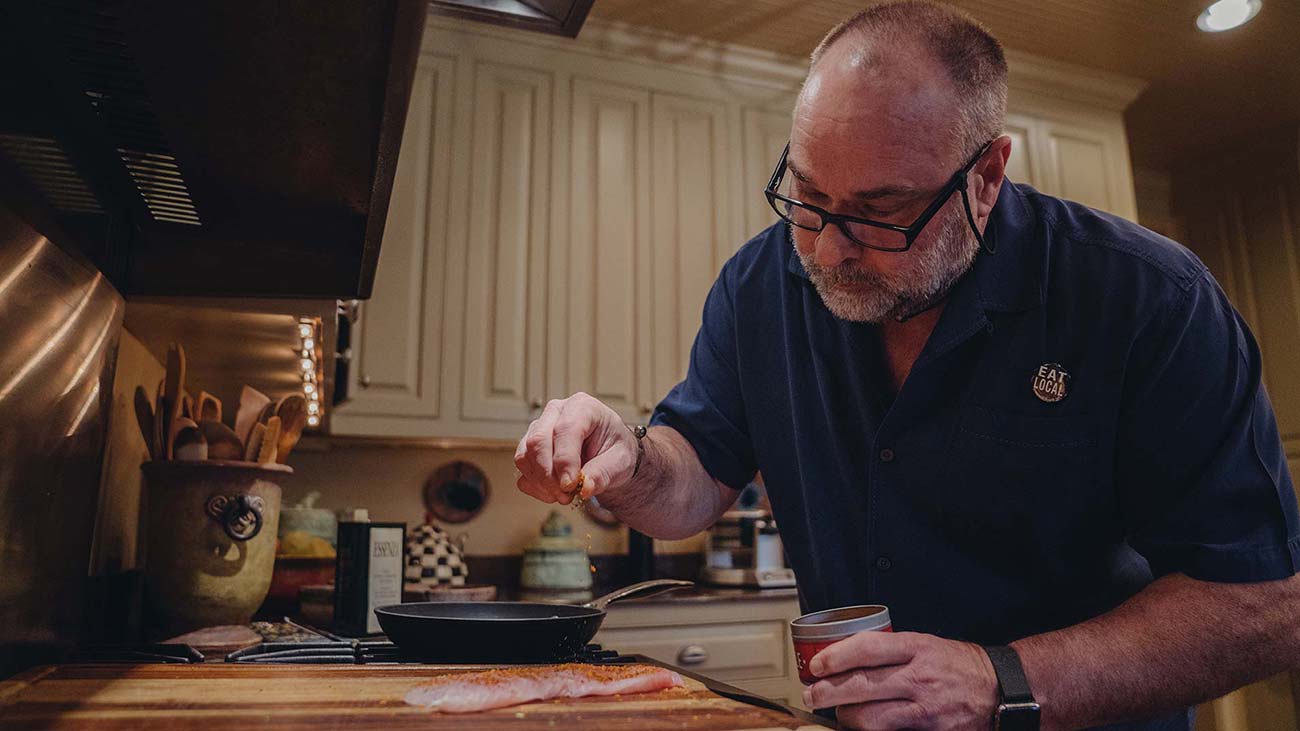 Ingredients
1 rack Baby back pork ribs, sliced into individual pieces
¼ cup House seasoning blend (see recipe)
¼ cup Extra virgin olive oil
2 cups Yellow onion, small diced
1 Tbl Garlic, minced
¼ cup Tomato paste
2 cups Dry red wine
1 – 28 oz. can whole peeled tomatoes, crushed by hand, with juice
2 tsp Kosher salt
1 tsp Fresh ground black pepper
1 recipe Polenta (see recipe)
Instructions
Preheat oven to 300.
Season the ribs with the house seasoning blend. Heat the oil in a large roasting pan over high heat. Once hot, sear the rib pieces on each side until browned. Do not overcrowd the pan. Work in small batches if necessary. Once browned, set the ribs aside and lower the heat medium-low. Add the onions and garlic and cook, stirring frequently, until softened, about 4-6 minutes.  Add the tomato paste and stir constantly for 5 minutes so as not to scorch.
Deglaze the pan with the wine and reduce by half. Add the tomatoes, salt and pepper and continue cooking for 5 more minutes. Cover and place in the oven for 1 hour.
Serve over polenta.
© Copyright 2023 unless otherwise noted. New South Restaurant Group • 3904 Hardy St Hattiesburg MS 39402 • 601.264.0657