RobertStJohn.com
Pork Loin with Prunes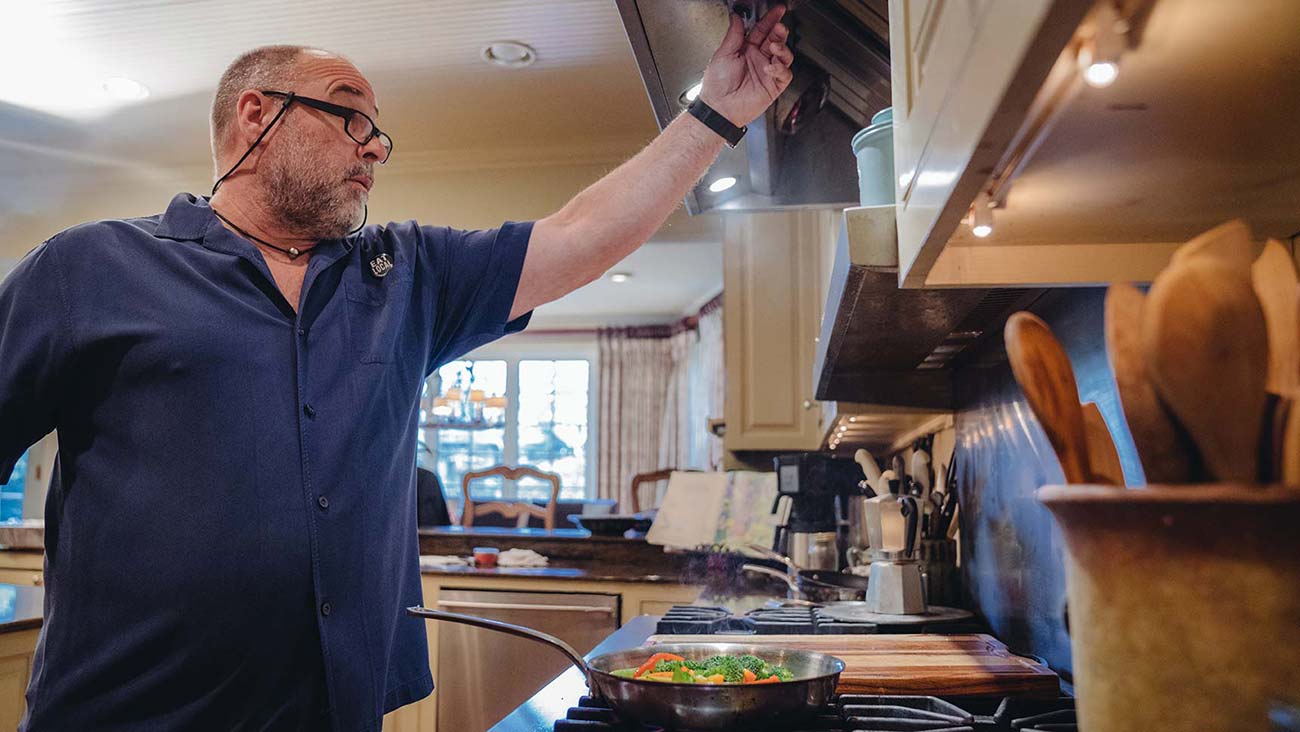 Ingredients
1 Center cut pork loin roast (about 4 lbs.)
2 – 7 oz. bags dried pitted prunes, rough chopped
1 TB + ¼ tsp Kosher salt
1 tsp Fresh ground black pepper
¼ cup Extra virgin olive oil
2 cups Red onion, small diced
¼ cup Dry white wine
2 cups Chicken stock (see recipe)
1 cup Cognac or Brandy
Instructions
Preheat oven to 350.
Using a paring knife, cut a slit in the top of the pork loin about 2" in length into the center of the loin, about every 2". Using 1 bag of the prunes, fill each slit with an equal amount of prunes until they are gone. Season the outside of the pork loin with 1 TB of the salt and the black pepper.
Heat the oil in a roasting pan over medium-high heat. Brown on all sides and set aside. In the same pan, sauté the onions until tender, about 3-4 minutes. Deglaze with the wine and reduce by half. Add the stock and return the pork loin to the pan. Place in the oven until the pork reaches an internal temperature of 145-155, about an hour. Reserve 1 cup of the braising liquid. Transfer the pork to a cutting board and let rest at least 10 minutes before slicing.
While the pork is resting, combine the other bag of prunes with the cognac/brandy in a small sauce pot over high heat. Reduce the liquor until it has almost completely evaporated. Add the reserved cooking liquid and the remainder of the salt and reduce by half.
Once the pork loin has rested, slice into ¼"-½" thick slices, and top with the prune reduction.
© Copyright 2023 unless otherwise noted. New South Restaurant Group • 3904 Hardy St Hattiesburg MS 39402 • 601.264.0657