RobertStJohn.com
Pizza Dough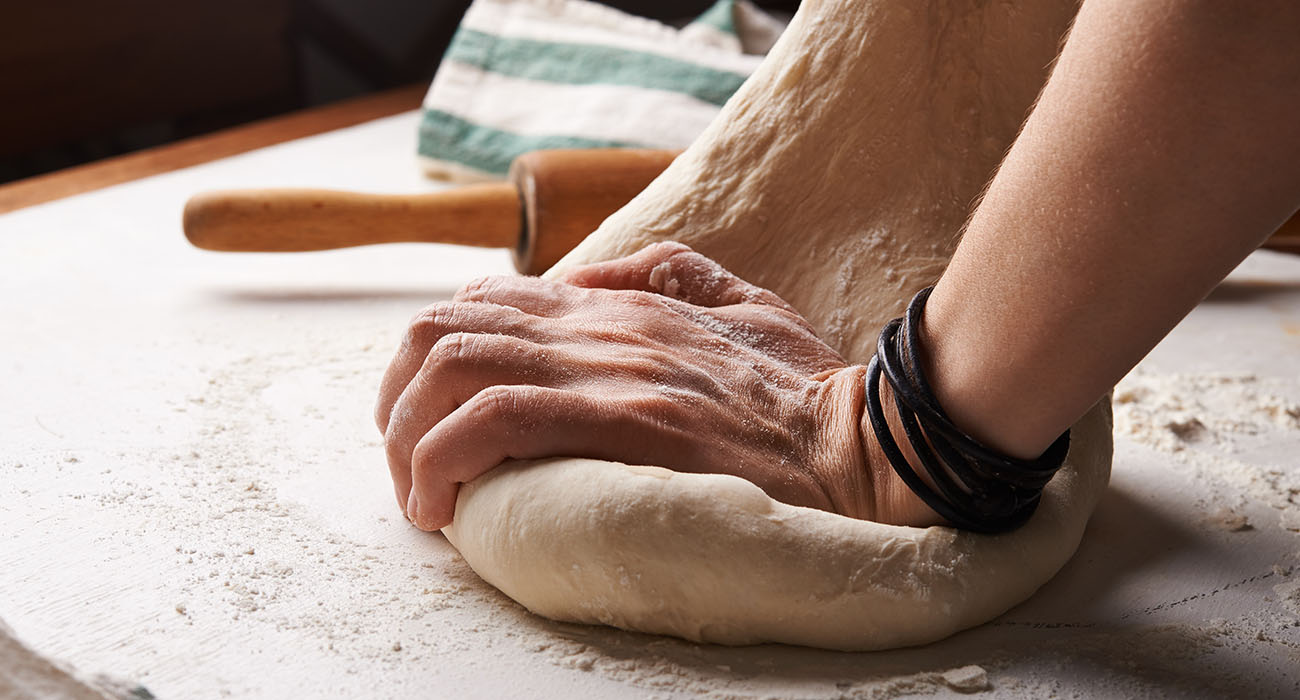 Ingredients
1 (1/4 oz.) Package yeast
1 tsp Honey
1 cup Warm water, 105-115 degrees
3 cups All-purpose flour
2 tsp Kosher salt
1 Tbl Extra virgin olive oil
Instructions
Dissolve the honey and yeast in ¼ cup of the water in a small bowl.
Combine flour and salt in the bowl of a stand mixer fitted with the dough hook on low speed. Add the oil, yeast mixture and remaining ¾ cup water and continue mixing until mixture comes cleanly away from the side of the bowl.
Turn the dough onto a clean surface and knead by hand for 2-3 minutes until smooth and firm. Cover with a damp towel and let rise in a cool spot for 2 hours.
Divide the dough into 4 balls, about 6 ounces each. Work each ball by pulling down the sides and tucking under the bottom of the ball. Repeat this 4 or 5 times with each ball. Roll each ball on a clean surface under the palm of your hand until the top of the dough is smooth and firm, about 1 minute.
Cover the dough with a damp towel and let rest 1 hour. The dough can be wrapped and refrigerated for 2 days or frozen at this point.
Yield: 4 7-8 inch pizza crusts
© Copyright 2023 unless otherwise noted. New South Restaurant Group • 3904 Hardy St Hattiesburg MS 39402 • 601.264.0657