RobertStJohn.com
Perfect Scrambled Eggs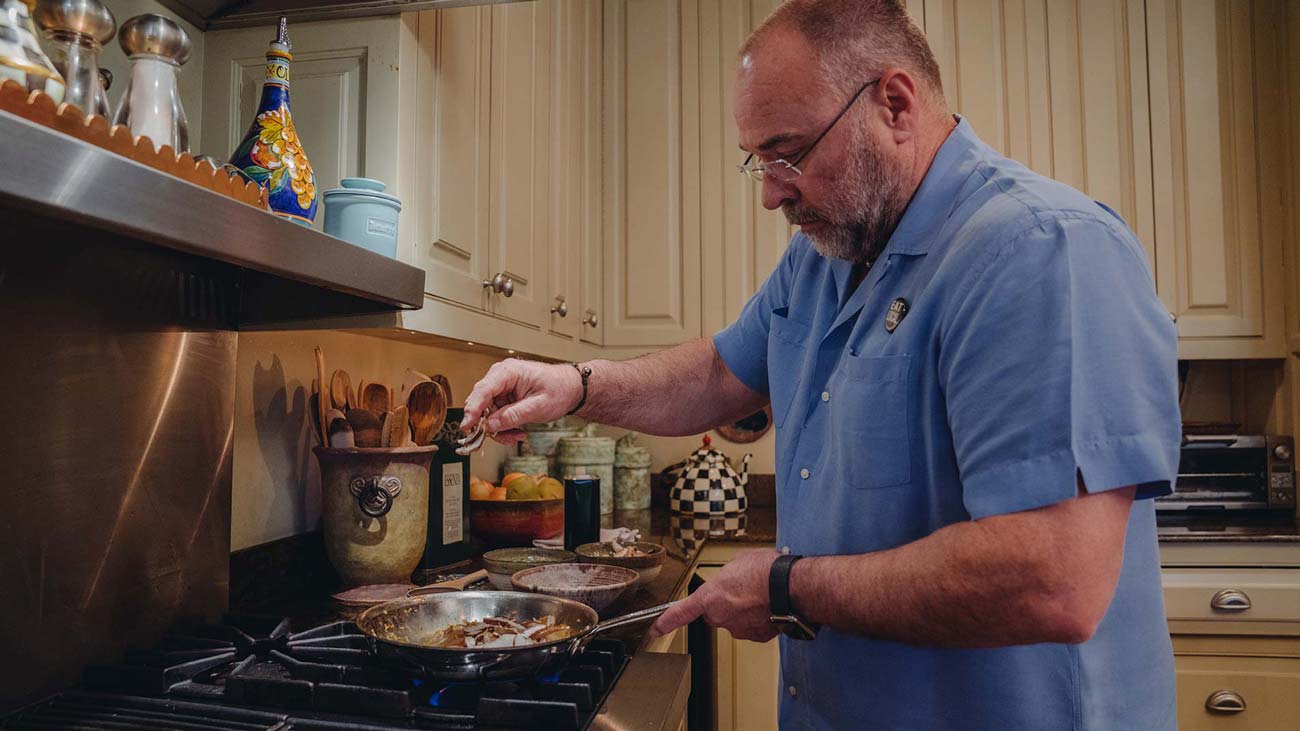 Ingredients
3 Eggs, large
2 tsp Half & Half
1 Tbsp Butter
Salt and pepper to taste.
Instructions
Crack eggs in a small bowl and stir well with a fork until the yolks and whites have just incorporated. Do not stir too vigorously or you will add air to the eggs. Add cream to eggs and stir well.
In a non-stick skillet over moderately low heat, melt the butter and tilt the pan to coat the entire surface. Add the egg mixture to the skillet. Using a rubber spatula slowly scrape the bottom of the skillet until the eggs begin to coagulate. Continue to carefully stir the eggs until they are "just done". The eggs should be almost fully cooked and custard-like (Julia Child calls them "custardy lumps") yet have a slightly wet and shiny sheen to them.
Remove eggs from the skillet immediately and transfer to a plate (the eggs will continue to cook slightly for the next 30-45 seconds so it imperative to remove them just before they are done). Add salt and pepper to taste.
© Copyright 2023 unless otherwise noted. New South Restaurant Group • 3904 Hardy St Hattiesburg MS 39402 • 601.264.0657