RobertStJohn.com
Penne Norcia
Norcia is a town in Central Italy known for boar and sausages. It's one of the main dishes I serve to company. The key is to use the absolute best sausage you can find (or prepare). The Norcia base would actually work as a filling for a killer Sloppy Joe sandwich if one used ground beef instead of sausage.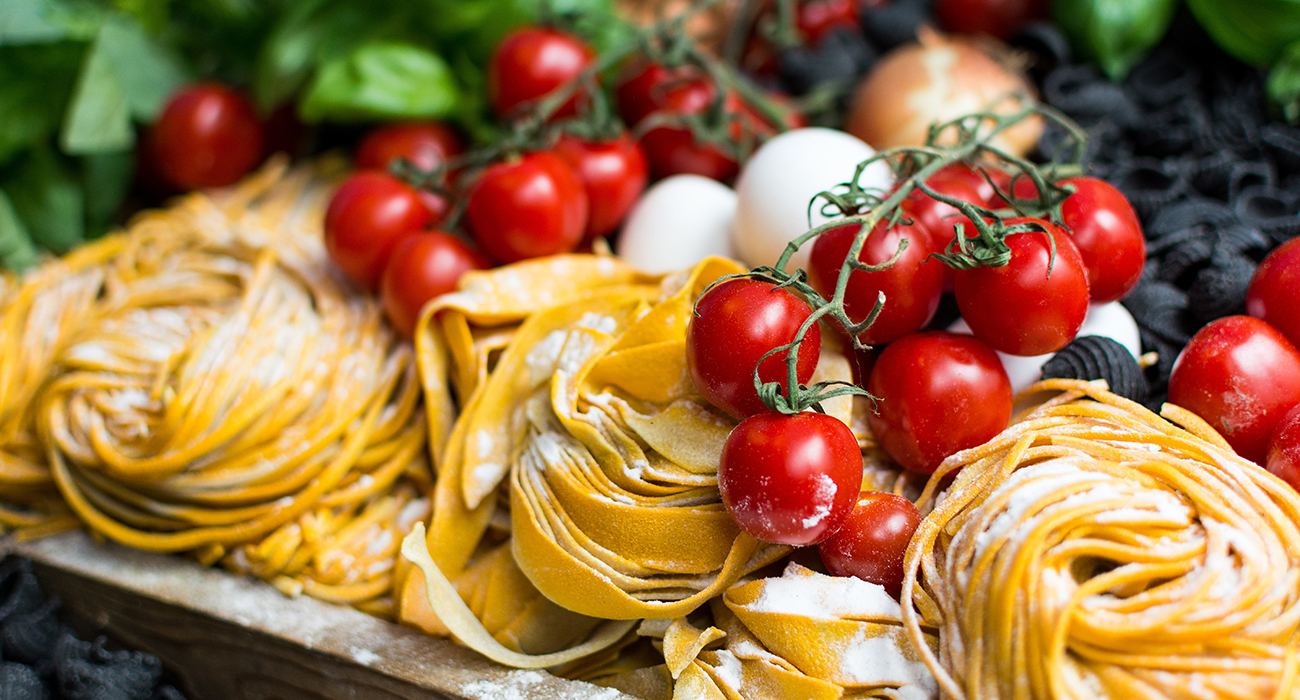 Ingredients
1 lb. Dry penne pasta
1 gallon Water
¼ cup Kosher salt
½ cup Chicken stock (see recipe)
4 cups Norcia base (see recipe)
¼ cup Reserved pasta water
Extra virgin olive oil as needed.
Grated Pecorino Romano as needed.
Norica Base:
2 TB Extra Virgin olive oil
1 ½ cups Diced red onion
2 lbs. Ground Italian sausage
1 (6 oz. can) Tomato paste
1 cup Dry white wine
1 cup Chicken stock, heated
½ cup Milk, heated
¼ tsp Crushed red pepper
Instructions
Prepare penne according to the instructions on the package.
Add the chicken stock and Norcia base in a large skillet over medium heat.  Stir frequently until hot, about 6-8 minutes. Transfer to a large mixing bowl. Add reserved pasta water and hot penne pasta and combine thoroughly.
Divide among 6-8 serving bowls and finish each with extra virgin olive oil and grated cheese as desired.
Norcia Base
Heat olive oil. Add onions and cook until soft, about 6-8 minutes, being careful not to brown them.
Add Italian sausage and cook until all the sausage is browned. Drain excess fat.
Add tomato paste to the pan surface and stir 4-5 minutes to caramelize the paste. Return sausage and onion mixture to pan and stir into the paste.
Add the wine and reduce until nearly dry, stirring frequently.
In a separate pan, heat the stock and milk, then add heated mixture to the sausage mixture. Reduce until still moist, not completely dry.
Stir in crushed red pepper and remove from heat.
Yield: 5 cups
© Copyright 2023 unless otherwise noted. New South Restaurant Group • 3904 Hardy St Hattiesburg MS 39402 • 601.264.0657