RobertStJohn.com
Pasta Trigiani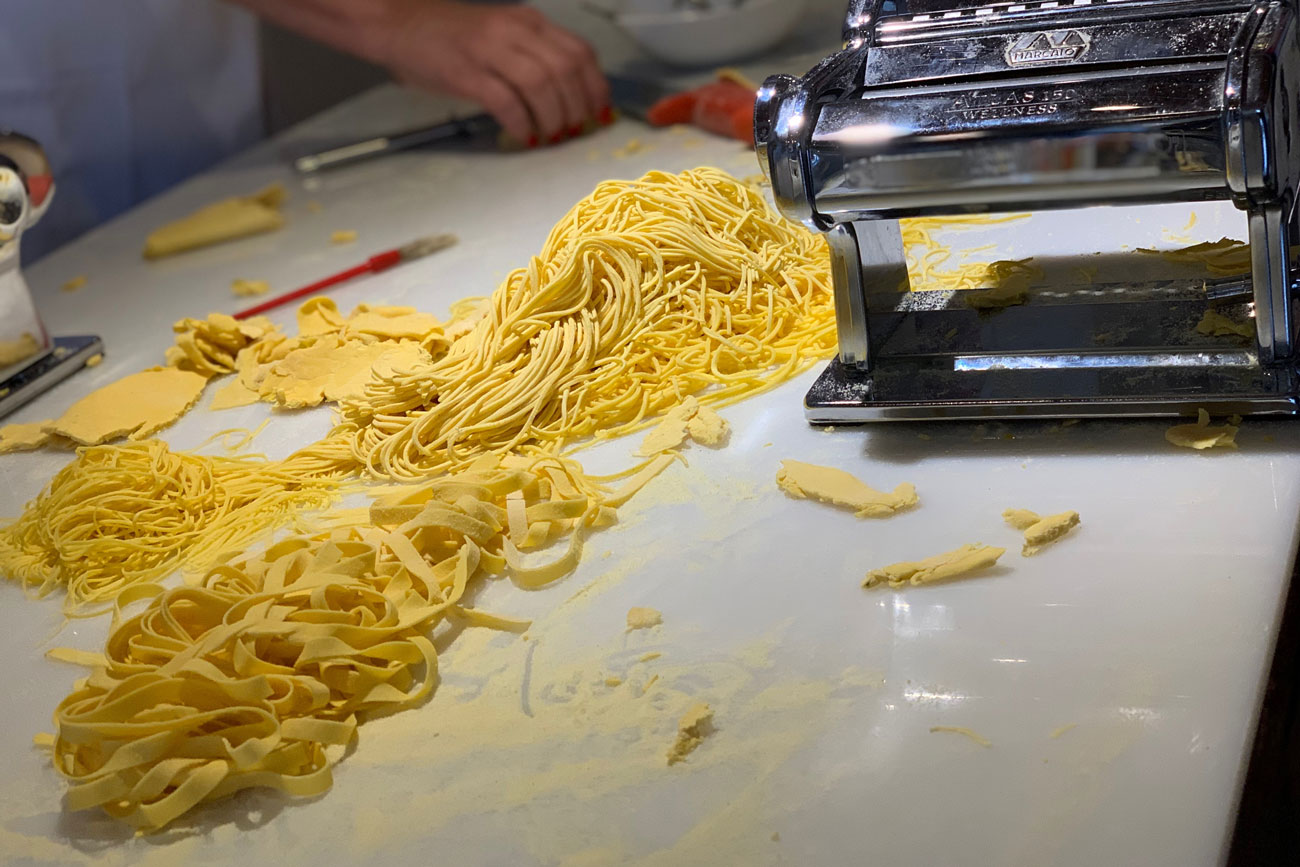 Ingredients
1 gallon Water
1/4 cup Kosher salt
1 1/2 cups Extra virgin olive oil
3 Tbsp Minced fresh garlic
2 – 2 ounce Cans anchovies, drained
1 pound Dried angel hair pasta
1/4 tsp Crushed red pepper
1/4 cup Freshly grated Pecorino Romano cheese
Instructions
Bring the water and salt to a rolling boil in a large pot.
While the water is coming to a boil, warm the oil and garlic in a large skillet over very low heat, being very careful not to burn or color the garlic. Allow the oil and garlic to infuse for 10 minutes. Again, be very careful not to burn or even brown the garlic. If the garlic starts to brown, simply remove the skillet from the heat and allow it to cool for 3 to 4 minutes before returning to the heat.
Add the anchovies and steep for an additional 5 minutes (they will dissolve).
Cook the angel hair following the directions on the package. Set aside about a quarter-cup of the cooking water, then drain the angel hair.
Fold the red pepper, hot drained angel hair, 2 tablespoons of the reserved pasta cooking water, and the cheese into the infused oil, combining thoroughly. Divide among 6 to 8 serving bowls.
© Copyright 2023 unless otherwise noted. New South Restaurant Group • 3904 Hardy St Hattiesburg MS 39402 • 601.264.0657