RobertStJohn.com
Parmigiano Reggiano Crusted Asparagus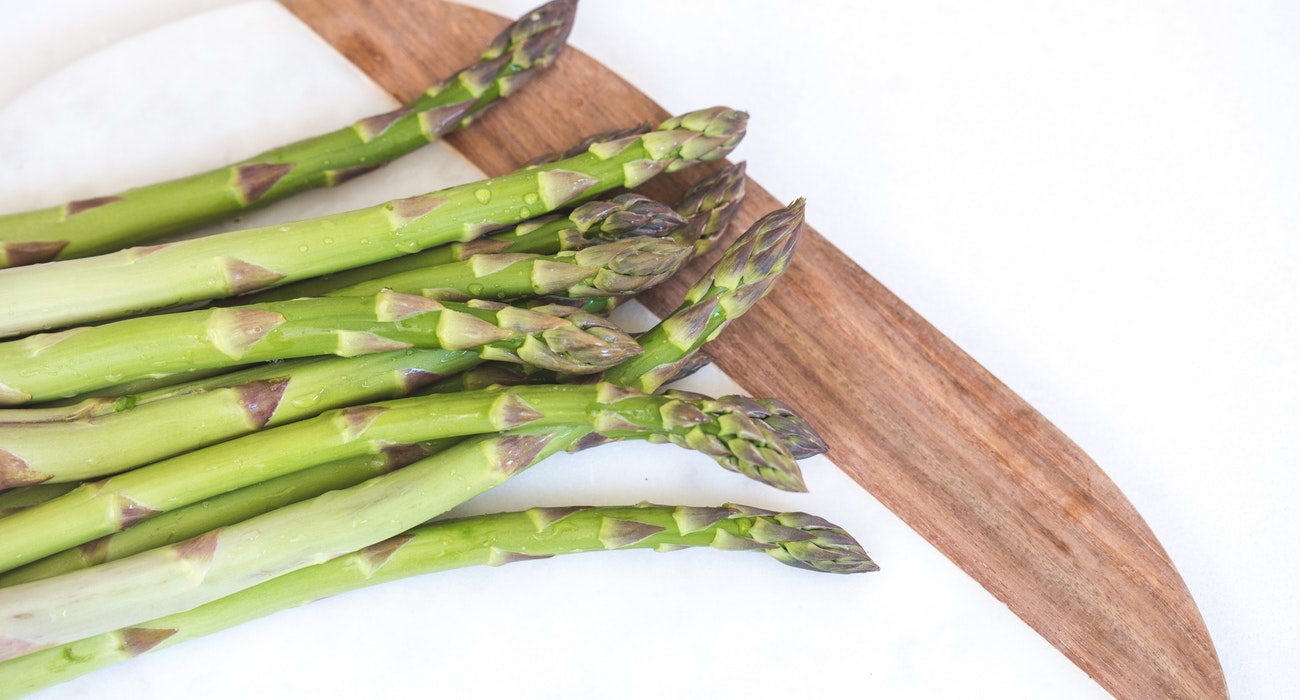 Ingredients
1 Package Phyllo Dough Sheets, thawed
1 Bunch asparagus, medium sized, ends removed (18-20 spears)
1 /2 pound melted butter
1 cup Parmigiano Reggiano cheese, freshly grated
1 tsp black pepper, freshly ground
2 egg whites, well beaten
Instructions
Preheat oven to 375 F.
Bring 1 quart of lightly salted water to a boil.
Cook the asparagus for one minute, drain immediately.
Place one sheet of Phyllo dough on a flat surface, brush with melted butter, and sprinkle it with 1 teaspoon of cheese. Top with another layer of Phyllo dough, and repeat the process, also sprinkle with a pinch of black pepper. Cut the large sheet in half, so that the two sides are the length of the asparagus. Place an asparagus spear at one end of the dough sheet, and tightly roll the dough around the asparagus.
Place the rolls on a lined baking sheet, leaving room between them. Repeat this process until all asparagus has been wrapped. You may have leftover Phyllo, if so, wrap it well and refreeze.
Using a pastry brush, lightly coat the outsides of the rolls with the egg wash. Sprinkle any remaining cheese on the roll.
Bake for 15-20 minutes, until the rolls are golden brown.
Yield: 18-20 spears
© Copyright 2023 unless otherwise noted. New South Restaurant Group • 3904 Hardy St Hattiesburg MS 39402 • 601.264.0657