RobertStJohn.com
Paneed Tripletail or Sheepshead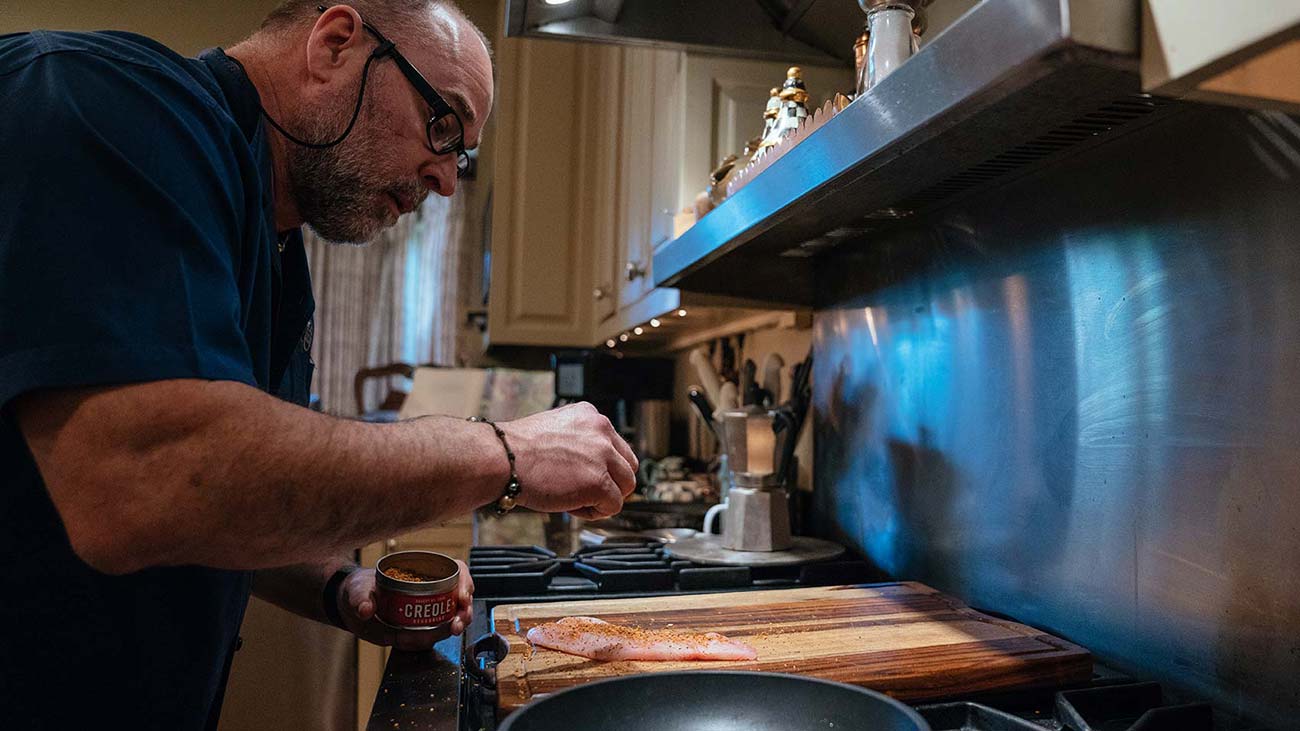 Ingredients
8 Tripletail or Sheepshead filets, 6-8 ounces each
4 Tbl Clarified Butter , divided
1 cup Seasoned Flour
4 cups Button Mushrooms, sliced
1 1/2 cups Green Onion, sliced
3 oz White Wine
1 Tbl Garlic, minced
1 1/2 cups Creole Cream Sauce
Creole Cream Sauce
2 cups              Heavy Cream
1 Tbl.               Creole Seasoning
2 Tbl.               Worcestershire Sauce
2 Tbl.               Hot Sauce
1 tsp.               Paprika
1 lb Crawfish Tails, cooked and peeled
2 Tbl Fresh parsley, chopped
Instructions
Preheat oven to 350.
Put seasoned flour into a large shallow pan. Lightly flour filets (using no egg wash or liquid). Heat half of the butter in a large skillet over medium high heat and brown both sides of fish. Do not overload the sauté pan.
After fish is brown, place filets on baking sheet and cook in oven for 5–10 minutes, depending upon the thickness of the filet. Add the remaining butter to the sauté pan and place mushrooms in skillet and sauté until tender. Add garlic and green onions and cook 2–3 more minutes. Deglaze with white wine and let wine reduce by one-half. Add the Creole Cream sauce and simmer for one-two minutes. Stir in the crawfish and cook for two more minutes.
Remove filets from oven and place on serving dishes. Evenly divide the crawfish topping over fish and serve. Garnish with fresh parsley.
Yield: 6–8 servings
Creole Cream Sauce
Place all ingredients in a double boiler over medium to medium-low heat and reduce by one half  (low and slow, stirring often) until thickened.
© Copyright 2023 unless otherwise noted. New South Restaurant Group • 3904 Hardy St Hattiesburg MS 39402 • 601.264.0657