RobertStJohn.com
North Mississippi Breakfast Casserole
I have believed that our taste buds need waking up early in the morning just like the rest of our body. Stretch, breather, and eat spicy sausage - spicier the better in my book.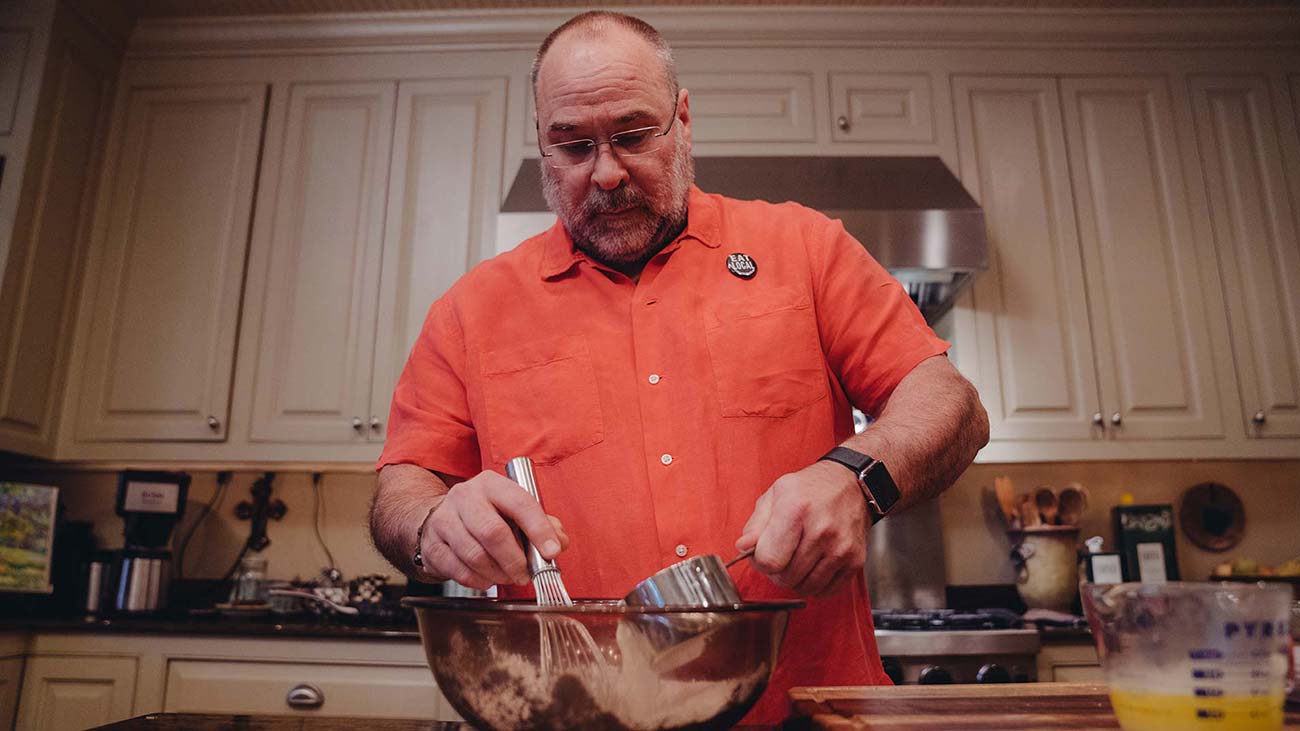 Ingredients
1 pound Spicy breakfast sausage
3/4 cup Diced onion
1/4 cup Sliced green bell pepper
1/4 cup Sliced red bell pepper
1 tsp Garlic
1 tsp Creole Seasoning (click here for recipe)
1/4 tsp Cayenne pepper
10 Eggs, beaten
1 cup Half-and-half
1 tsp Dry mustard
1 recipe Mississippi Biscuits, crumbled by hand (click here for recipe)
2 cups Shredded Edam cheese
1 tsp Hot sauce
Instructions
Preheat the oven to 325°F.
Brown the sausage in a large skillet and drain most of the fat. Add the vegetables and Creole seasoning and cook for 5 minutes. Set aside.
In.a large mixing bowl, combine the remaining ingredients. Fold the sausage mixture into the eggs. Mix well and place in a buttered two-quart baking dish.
Bake for 40 to 50 minutes. Allow to rest for 15 minuted before serving.
Yield: 6 – 8 servings
© Copyright 2023 unless otherwise noted. New South Restaurant Group • 3904 Hardy St Hattiesburg MS 39402 • 601.264.0657