RobertStJohn.com
Mushroom Stuffed Pastry
If you're able to find other exotic mushrooms, feel free to substitute your favorites. These freeze well, but make sure to wrap them tightly.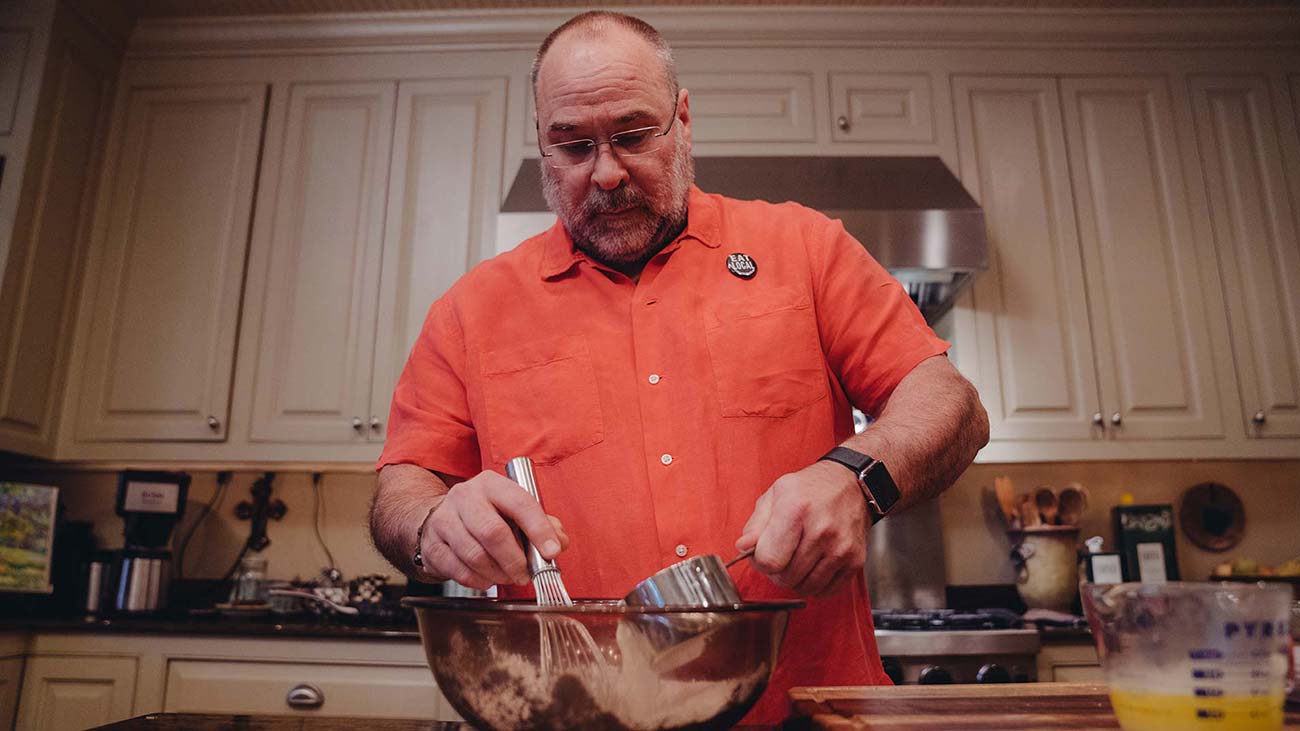 Ingredients
2 Tbsp Butter
½ pound fresh mushrooms- button, portobello and shitake recommended
½ cup onion, minced
¼ cup shallot, minced
1 tsp garlic, minced
1 tsp poultry seasoning, page xxx
½ tsp salt
⅛ tsp black pepper, freshly ground
1 tsp fresh thyme, chopped
½ tsp fresh rosemary, chopped
¼ cup port wine
¼ cup goat cheese
1 Tbsp fresh parsley, chopped
Instructions
In a large skillet, melt butter over medium-high heat. Sauté mushrooms, onion, shallot, garlic, poultry seasoning and salt for six to seven minutes. Add black pepper, thyme, rosemary and port wine cooking until all liquid has evaporated. Remove from the heat and blend in goat cheese and parsley. Cool mixture completely.
Roll out the prepared pastry to 1/8-inch thickness.
Using a round cookie cutter, cut dough into 2 1 /2-inch circles. Place 1-1 1/ 2 teaspoon of filling onto center of the dough circle. Using fingers, pinch the edges in an upward direction, forming a small, half-moon shaped tartlet. Place on baking sheet and freeze (These must be cooked from a frozen state).
If preparing well in advance, the pastries can be placed in a Zip-loc bag after frozen and held for 1-2 months in the freezer.
To bake, preheat the oven to 350 degrees. Bake for 12-15 minutes, until pastry is golden brown. Serve warm or at room temperature.
Yield 30-35 pastries
© Copyright 2023 unless otherwise noted. New South Restaurant Group • 3904 Hardy St Hattiesburg MS 39402 • 601.264.0657