RobertStJohn.com
Mushroom Risotto
Porcini is the mushroom of choice for this recipe. If fresh or dried porcinis aren't available, substitute your favorite— the more exotic the mushroom, the more complex the flavor profile of the dish. Finish each bowl of risotto with grated Parmigianino Reggiano and a drizzle of extra virgin olive oil as desired.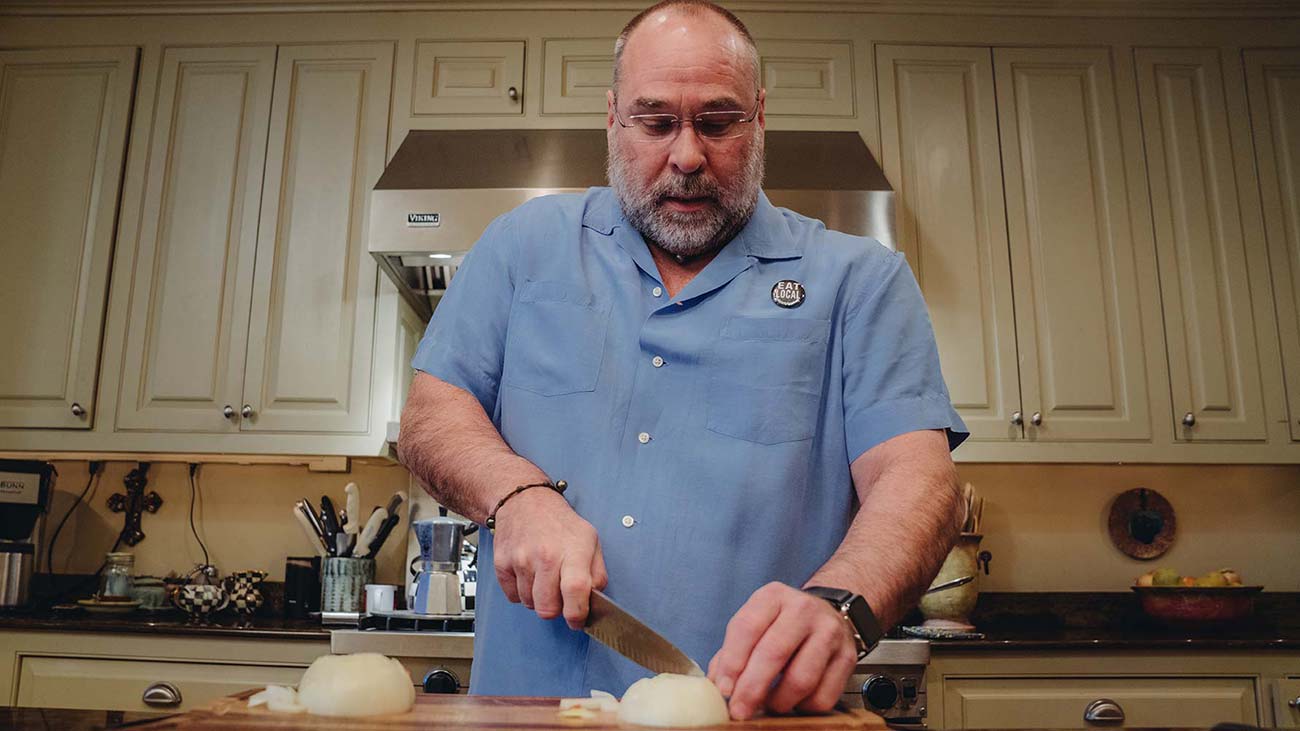 Ingredients
1 recipe Risotto (see recipe) made with Mushroom Stock (see recipe)
2 Tbl Extra virgin olive oil
¼ lb. Reserved, rehydrated porcini mushrooms from mushroom stock
1 lb. Cremini mushrooms, sliced
2 Tbl Shallot, minced
1 Tbl Fresh thyme, chopped
2 Tbl Dry white wine
1 Tbl Kosher salt
1 tsp Fresh ground black pepper
1 cup Mushroom Stock (see recipe)
Grated Parmigianino Reggiano (or Pecorino Romano) as needed.
Instructions
Heat the oil in a large skillet over medium-high heat. Add the porcinis, Creminis and shallots and sauté for 2 minutes. Add the thyme, salt and pepper and deglaze the pan with the wine. Continue cooking until wine has evaporated, about 3-4 minutes. Add the mushroom stock and bring to a simmer. Add the cooked risotto and stir frequently until stock has been absorbed and the risotto is hot.
Divide among 6-8 bowls
© Copyright 2023 unless otherwise noted. New South Restaurant Group • 3904 Hardy St Hattiesburg MS 39402 • 601.264.0657