RobertStJohn.com
Minestrone Soup
I created a version of this in the early days of the Purple Parrot Café in the late 1980s. When we opened Tabella, I revised it and it's a regular menu item.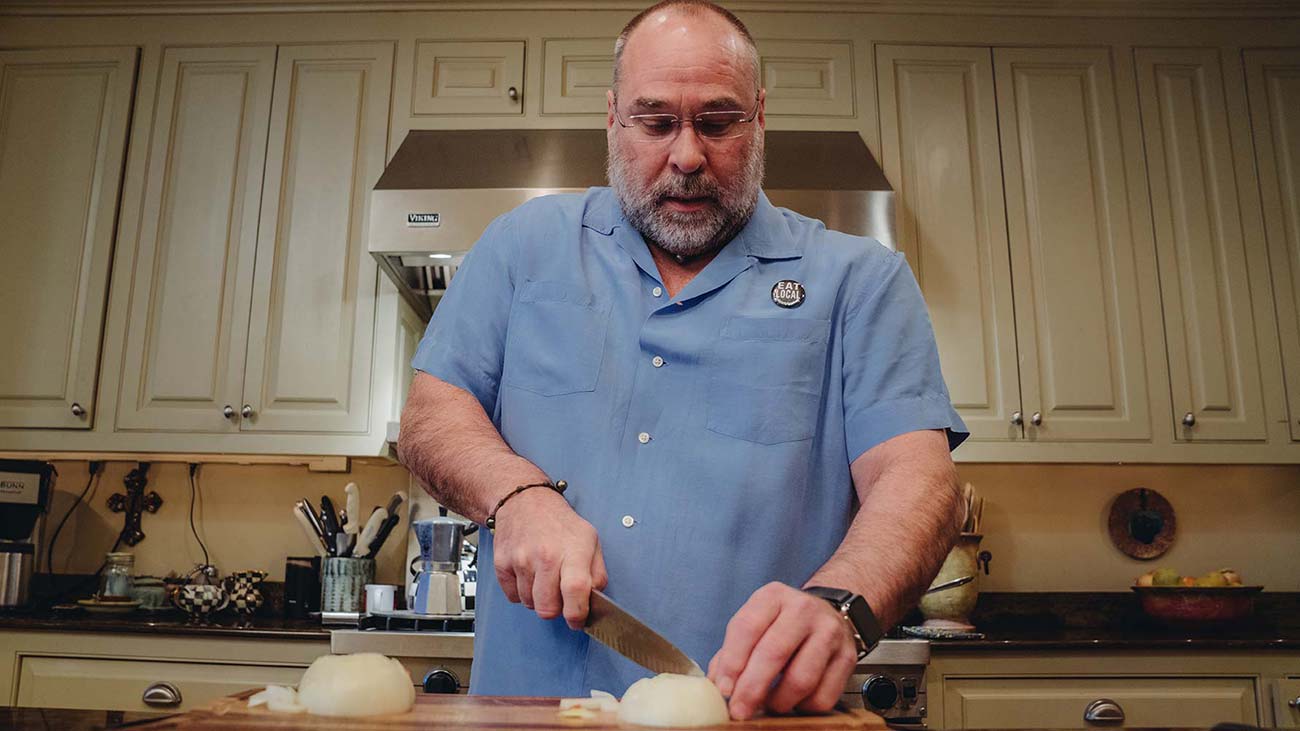 Ingredients
¼ cup Pure olive oil
1 ½ cup Onion, diced
1 ½ cup Carrot, diced
1 cup Celery, diced
½ cup Garlic, minced
¼ cup Kosher salt
1 tsp Dried basil
1 tsp Dried oregano
½ tsp Dried thyme
2 tsp Fresh ground black pepper
¼ tsp Crushed red pepper
2 Bay leaves
2 Tbsp Balsamic vinegar
½ cup White wine
¼ cup Tomato paste
2 – 28 ounce can San Marzano tomatoes, chopped
1 gallon Vegetable Stock
2 cups Zucchini, medium dice
2 cups Yellow squash, medium dice
1 – 10 ounce package frozen spinach, thawed, drained
2 – 15 ounce can kidney or cannelloni beans, drained
¼ cup Pesto
1 Tbsp Worcestershire sauce
Instructions
Heat olive oil in a stockpot over medium-high heat.
Add onions, carrots, celery, salt, peppers, basil, oregano, thyme and bay leaves. Cook for 8-10 minutes, stirring frequently.
Add wine and balsamic vinegar.  Continue cooking for 3 minutes.
Add tomato paste and cook 6-8 minutes, stirring constantly, being careful not to let it burn.
Add canned tomatoes and chicken stock. Simmer for 1 hour.
Add zucchini, squash, spinach and kidney beans and cook for 8 minutes.
Remove from heat and stir in pesto and Worcestershire.
Yield: 1 gallon
© Copyright 2023 unless otherwise noted. New South Restaurant Group • 3904 Hardy St Hattiesburg MS 39402 • 601.264.0657