RobertStJohn.com
Meatballs
I was never a fan of meatballs until I developed this recipe for the meatballs at Tabella. Every Italian mother uses a twist or extra step specific to her recipe. I am sure that most Italians who grew up with a mother who prepared meatballs like their mother's version best. My mother didn't make meatballs she cooked gumbo and curry (though not at the same time). So I grew up with an open mind as to what constituted a great-tasting meatball. This recipe is the result. There's nothing complicated here. Just use the absolute best ground meats you can find.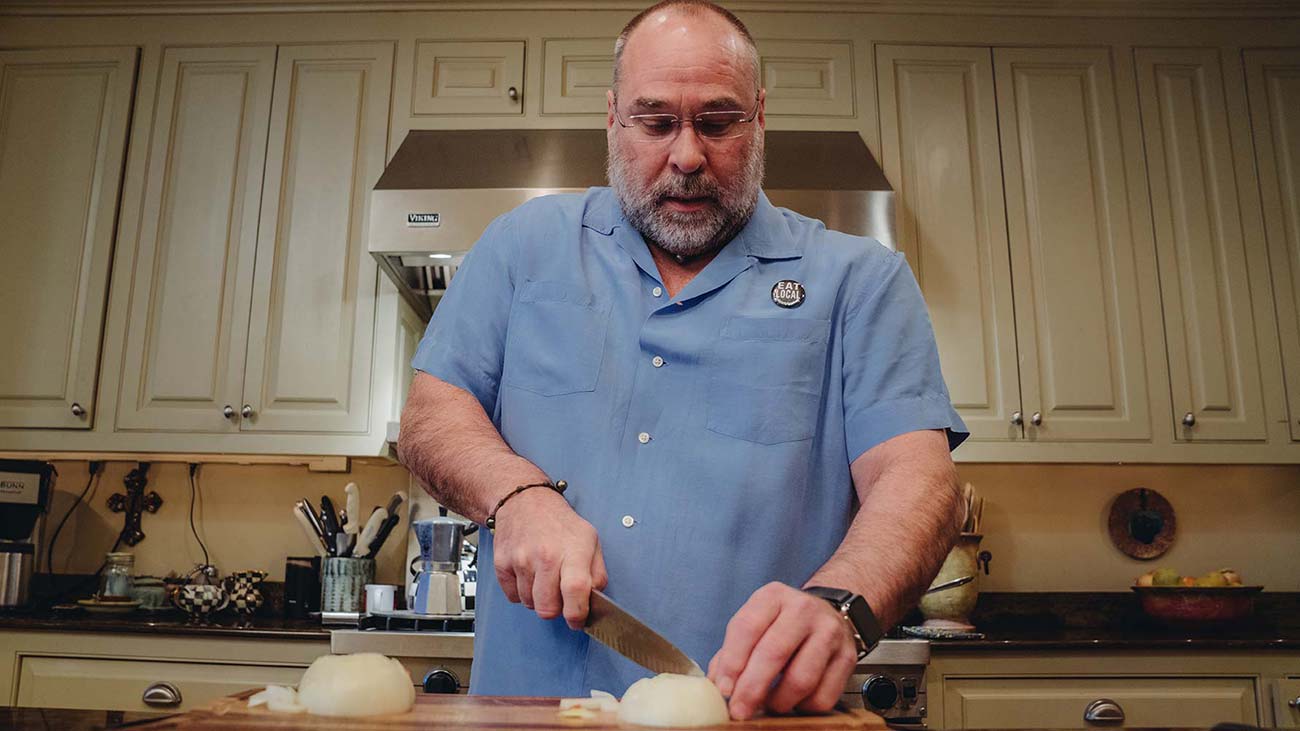 Ingredients
1 lb. Ground beef
½ lb. Ground veal
½ lb. Italian sausage (recipe page xxx)
2 Eggs
1 cup Grated Romano Pecorino
2 Tbl Italian parsley, chopped
1 Tbl Minced garlic
1 cup Italian bread crumbs
6 Tbl Milk
1 Tbl Kosher salt
1 tsp Fresh ground black pepper
All-purpose flour as needed.
Instructions
Mix all ingredients thoroughly by hand. Form into 2 ½ oz. meatballs. Place a large skillet on medium-high heat and pour enough olive oil to just cover the bottom of the pan. Lightly dust the meatballs in flour. Brown the outside of the meatballs, being careful not to burn them. Place on paper towels to drain excess oil and fat. At this point, they may be held under refrigeration for 4 days or frozen for 3 months.
If serving immediately, add 4 cups of Marinara (recipe xxx) and simmer until meatballs are completely cooked to an internal temperature of 160, about 30-45 minutes.
Yield: 18 meatballs
© Copyright 2023 unless otherwise noted. New South Restaurant Group • 3904 Hardy St Hattiesburg MS 39402 • 601.264.0657