RobertStJohn.com
Marinated Ribeye Steaks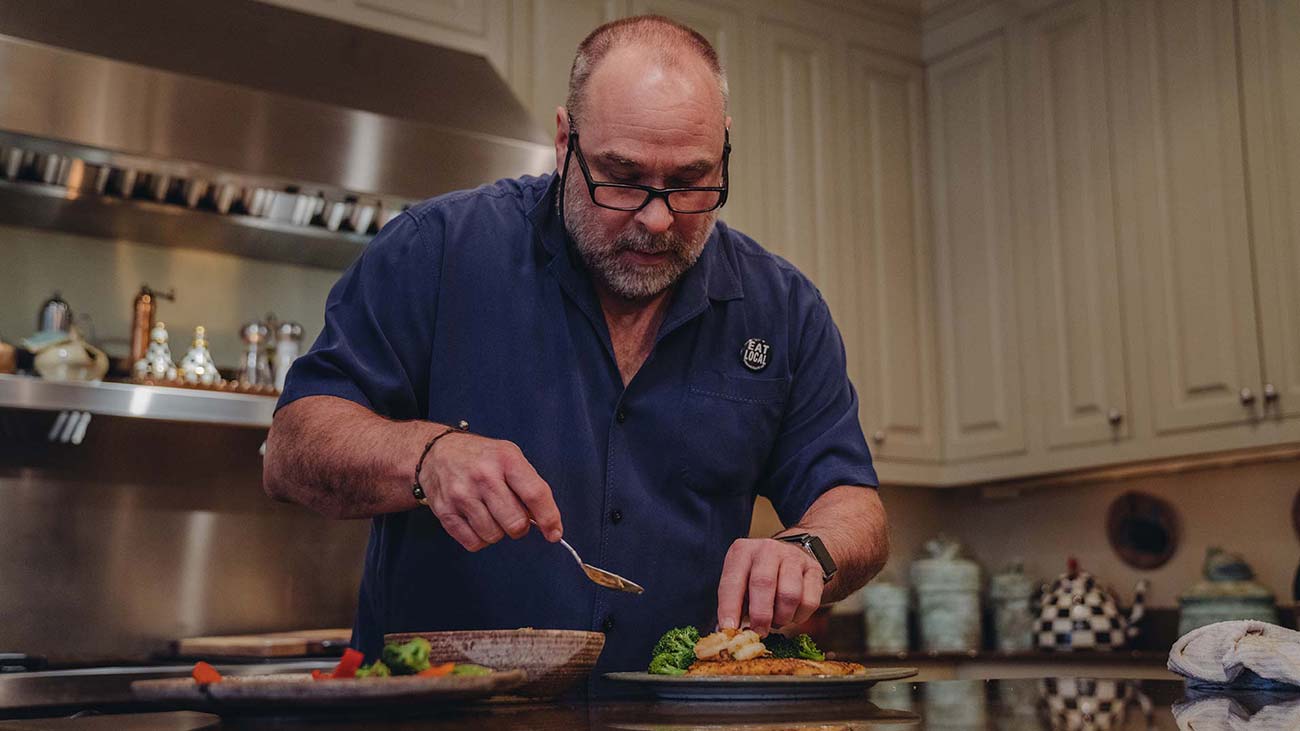 Ingredients
6 Ribeye steaks, 10-12 ounces each
3 Tbl Lemon pepper
1 cup soy sauce
1 Tbl onion powder
1 Tbl garlic powder
1 TbL sugar
1 tsp dry ginger
1 tsp paprika
2 Tbl Garlic, minced
2 Tbl Liquid Smoke
2 Tbl Steak seasoning
Instructions
Mix all ingredients except the steak seasoning together in a bowl. Place the steaks in a gallon-sized Ziploc bag (no more than 2 steaks per bag) and pour enough marinade into the bag to cover the steaks halfway when they are laying flat. Squeeze all excess air out the bag and seal. Allow the steaks to marinate in the refrigerator, lying flat, for no longer then two hours. Remove steaks from refrigerator 30 minutes before grilling.
Sprinkle the Ribeyes with the steak seasoning
Prepare grill and cook steaks over direct-high heat cooking until desired doneness is reached, about 10-12 minutes for medium rare. Turn the steaks once during cooking.
Yield: 6 servings
© Copyright 2023 unless otherwise noted. New South Restaurant Group • 3904 Hardy St Hattiesburg MS 39402 • 601.264.0657