RobertStJohn.com
Marinated and Grilled Mushrooms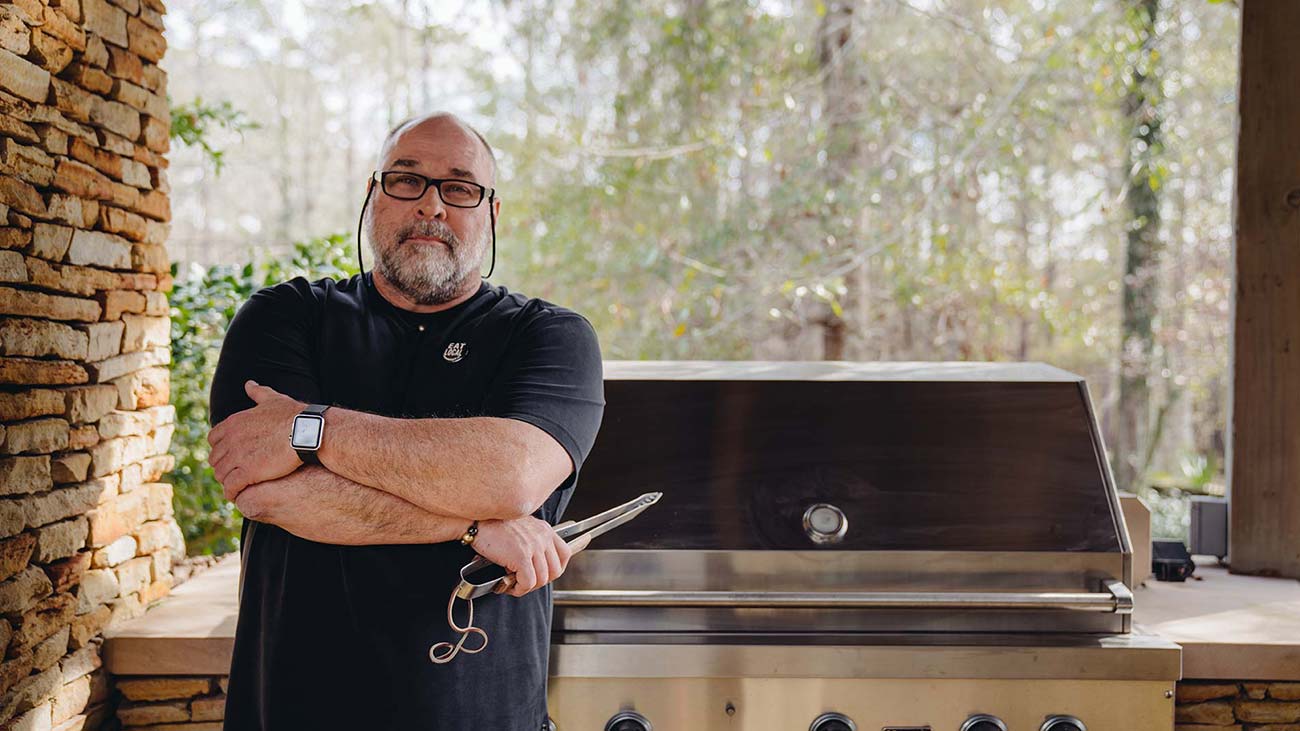 Ingredients
1 pound Domestic Mushrooms
1 pound Shitake Mushrooms
3 Large Portabella Mushrooms
1/2 cup No-Stick Grilling Marinade for Vegetables
1tsp Kosher Salt
1 tsp Black Pepper, freshly ground
Marinade
1 tsp Garlic, minced
2 tsp Dijon Mustard
2 tsp Worcestershire Sauce
1/4 cup Balsamic Vinegar
2 tsp Brown Sugar
1/2 tsp Crushed Red Peppers
3/4 cup Olive Oil
1/2 tsp Kosher Salt
1 tsp Black Pepper, freshly ground
1 tsp Fresh Thyme, chopped
2 tsp Fresh Basil, chopped
Instructions
Trim the stems on the button mushrooms so that they are even with the bottom of the mushroom. Gently remove and discard the stems of the shitake mushrooms. Remove and discard the stems from the portabella mushrooms. Using a small spoon, scrape the underside of the portabella mushrooms to remove the dark gills. Cut the portabella mushrooms into 6-8 wedges.
Place the mushrooms in a large mixing bowl with the non-stick marinade. Use a rubber spatula (or your hands) mix and coat all of the mushrooms with the non-stick marinade. Marinate for 30 minutes. Sprinkle the marinated mushrooms with the salt and pepper.
Prepare the grill. Preheat a grill screen over medium direct heat. Spread the marinated mushrooms on the hot grill screen and cook 10-14 minutes, turning once while cooking.
Marinade
Combine all of the marinade ingredients and mix well.
As soon as the hot mushrooms come off of the grill, place them in the marinade and toss evenly to coat all of the mushrooms. Keep the mushrooms in a warm place for at least 15 minutes before serving. Best when allowed to marinate in the refrigerator overnight.
Serve warm or chilled.
Yield: 6 servings
© Copyright 2023 unless otherwise noted. New South Restaurant Group • 3904 Hardy St Hattiesburg MS 39402 • 601.264.0657