RobertStJohn.com
Margherita Pizza
Pizza is one of the few words that are understood all over the world. For me all pizza begins and ends with margherita. If a pizza joint's Margherita is good then the other pizzas will be good.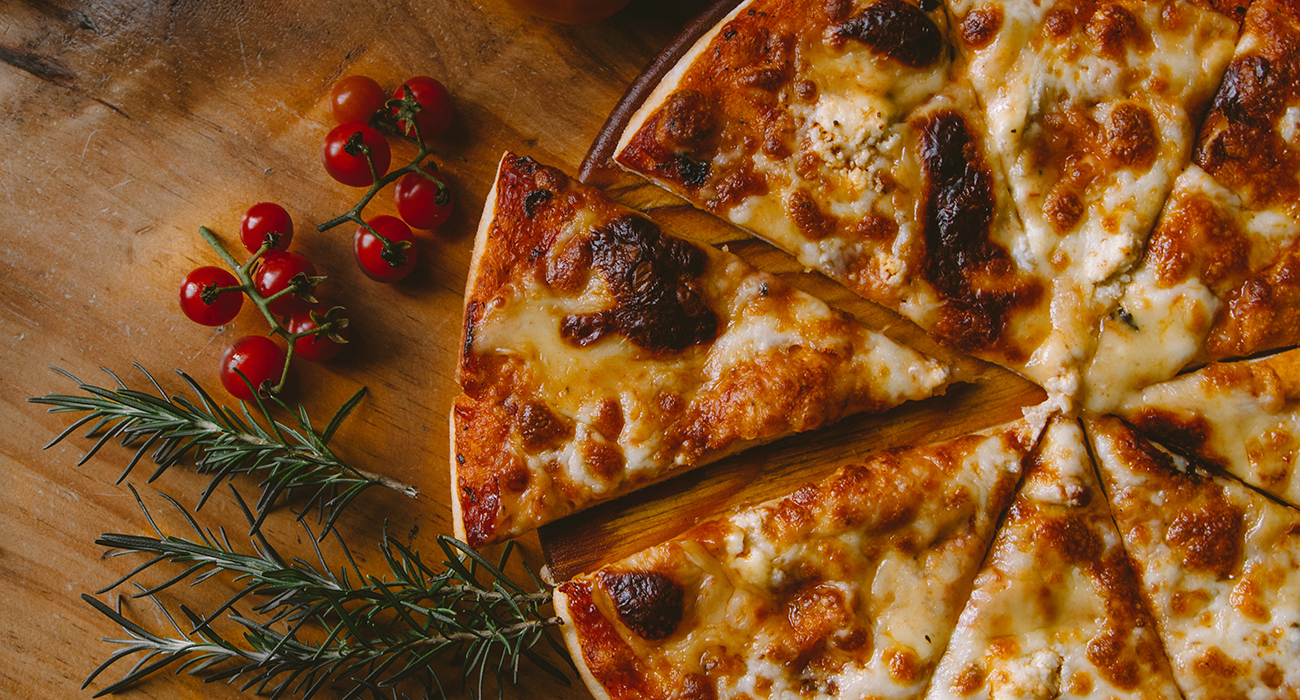 Ingredients
1 each              Portion of pizza dough (see recipe)
¼ cup              Marinara (see recipe)
5 slices            Fresh buffalo mozzarella, sliced ¼ inch thick
4-5 leaves        Fresh basil, chiffonade
Flour as needed
Cornmeal as needed
Instructions
Preheat a pizza stone at 450 in the oven.
On a floured surface, roll out pizza dough very thin and stretch into a rectangle about 6 inches by 8 inches. Transfer to a pizza peel.
Spread the marinara across the dough. Tear the slices of mozzarella into roughly 1 inch sized pieces. Sprinkle the preheated pizza stone with cornmeal, slide the pizza off of the peel and bake for 8-10 minutes until the edges of the dough begin to brown and the cheese begins to bubble.
Stack the basil leaves on top of each other, roll them up and slice to make the basil chiffonade. Sprinkle over finished pizza.
© Copyright 2023 unless otherwise noted. New South Restaurant Group • 3904 Hardy St Hattiesburg MS 39402 • 601.264.0657