RobertStJohn.com
Italian Sausage
Travel journal, date unspecified: Even on a cold, grey, rainy day, the Tuscan countryside is picturesque. There is an unintentional romanticism that bleeds through every vein of this land. It is made twice as charming due to the fact that the locals seem to have no idea how wonderful this place actually is. Understandable, I guess, if that is all one has ever known. Do the people of Fiji or Tahiti know how breathtaking their little slice of the globe is? Possibly, but only because people are traveling thousands of miles and enduring hours spent breathing re-circulated airline air to get there. I suspect it is the same story in this region of Italy.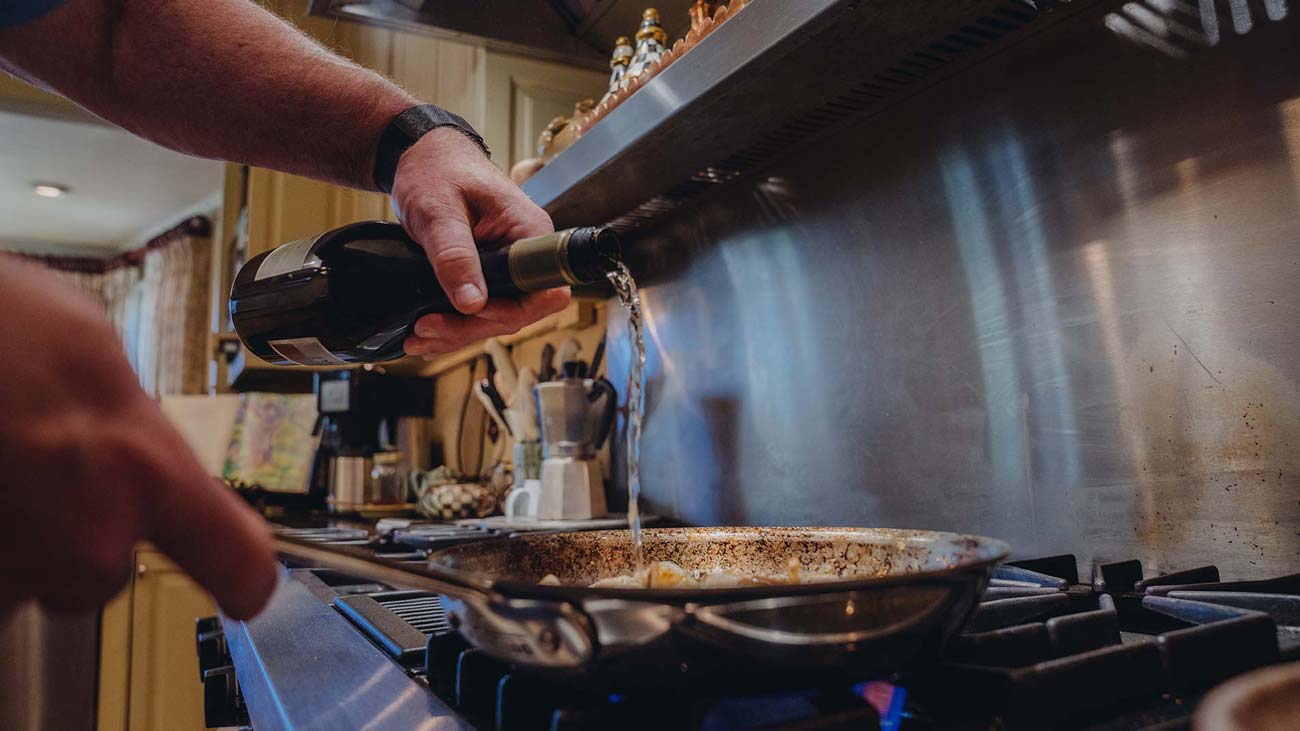 Ingredients
5 lbs. Pork butt, diced 1-inch, held cold
3 Tbl Kosher salt
2 Tbl Sugar
2 Tbl Fennel seed, toasted
1 Tbl Coriander seed, toasted
3 Tbl Hungarian paprika
¼ tsp Cayenne pepper
2 Tbl Dried oregano
2 Tbl Dried basil
1 Tbl Crushed red pepper
1 Tbl Fresh ground black pepper
½ cup Cold water
½ cup Red wine vinegar
Instructions
Place meat grinder parts in ice water or in freezer until ready to use.
Combine fennel seed and coriander seed in a small, dry skillet on medium heat and toast until fragrant, about 3-4 minutes. Stir frequently. Remove from heat.
Combine remaining spices in a small bowl with toasted spices. Combine seasoning blend with chilled pork butt and grind with a small die.
Place chilled ground meat, cold water and vinegar in mixer bowl fitted with paddle attachment. Beat on medium speed for 2 minutes.
Yield: 5 pounds
© Copyright 2023 unless otherwise noted. New South Restaurant Group • 3904 Hardy St Hattiesburg MS 39402 • 601.264.0657