RobertStJohn.com
Icebox Roll Dough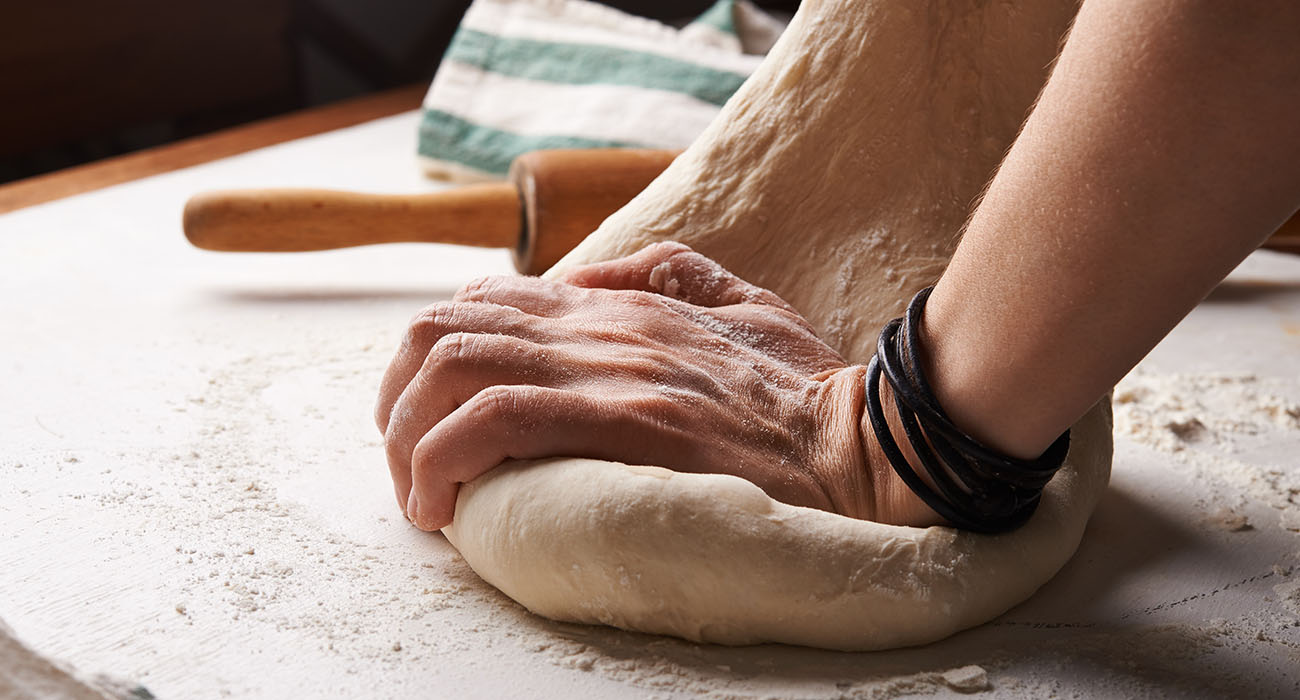 Ingredients
1 cup Boiling Water
1 cup Shortening (or 2 sticks of margarine)
1 cup Sugar
1/2 tsp Salt
2 Eggs (large)
2 Tbsp Yeast (2 packages)
1 cup Water
6 cups Flour
Instructions
Pour water over shortening, sugar & salt. Blend and let cool. Add eggs and beat well.
Let yeast stand in water with a dash of sugar until bubbly. Add yeast mixture to shortening mixture when it is absolutely cool. Then beat in the flour.
Cover and refrigerate three or four hours. Take out of the refrigerator and knead with any extra flour you may need. Roll out, form or cut. Let rise until doubled and then bake at 350 until done and nicely browned.
The dough can be held in the refrigerator – before the kneading/proof stage – for two or three days, the dough must be wrapped tightly with plastic wrap to keep any air from reaching the dough.
When you are ready to bake just pull out the desired amount, then knead, proof and bake.
© Copyright 2023 unless otherwise noted. New South Restaurant Group • 3904 Hardy St Hattiesburg MS 39402 • 601.264.0657