RobertStJohn.com
Homemade French Fries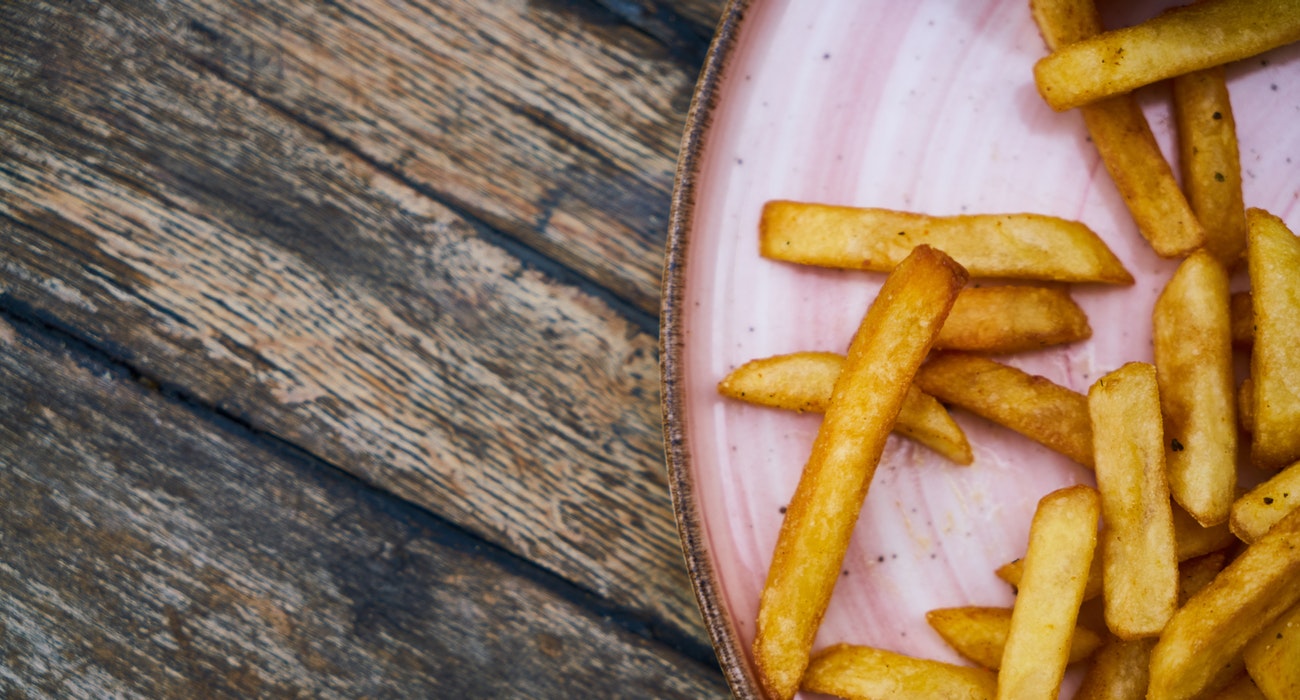 Ingredients
Idaho Potatoes
Peanut Oil
3 Tbsp Salt
1 Tbsp Black Pepper (freshly ground)
1 Tbsp Garlic Salt
Instructions
Wash and scrub potatoes. Cut lengthwise into 3 /8-inch strips (leaving skin on). Place in a bowl of ice water and let stand 15 minutes. Drain potatoes, rinse and drain again. Repeat the soaking process one more time.
Mix salt, pepper and garlic salt and set aside.
Bring peanut oil to 275-degrees in a cast iron skillet. Drain potatoes and pat completely dry (make sure potatoes have no water on them or oil will splatter). Cook in two or three batches for approximately five minutes. Transfer with a slotted spoon to paper towels and place in refrigerator to cool completely.
When ready to serve, bring peanut oil to a temperature of 350-degrees and cook fries four to five minutes until golden brown and crispy. Cook in small batches so oil doesn't cool.
Transfer cooked fries to paper towels to drain and sprinkle immediately with a pinch of the salt mixture.
© Copyright 2023 unless otherwise noted. New South Restaurant Group • 3904 Hardy St Hattiesburg MS 39402 • 601.264.0657