RobertStJohn.com
Grilled Sweet Potatoes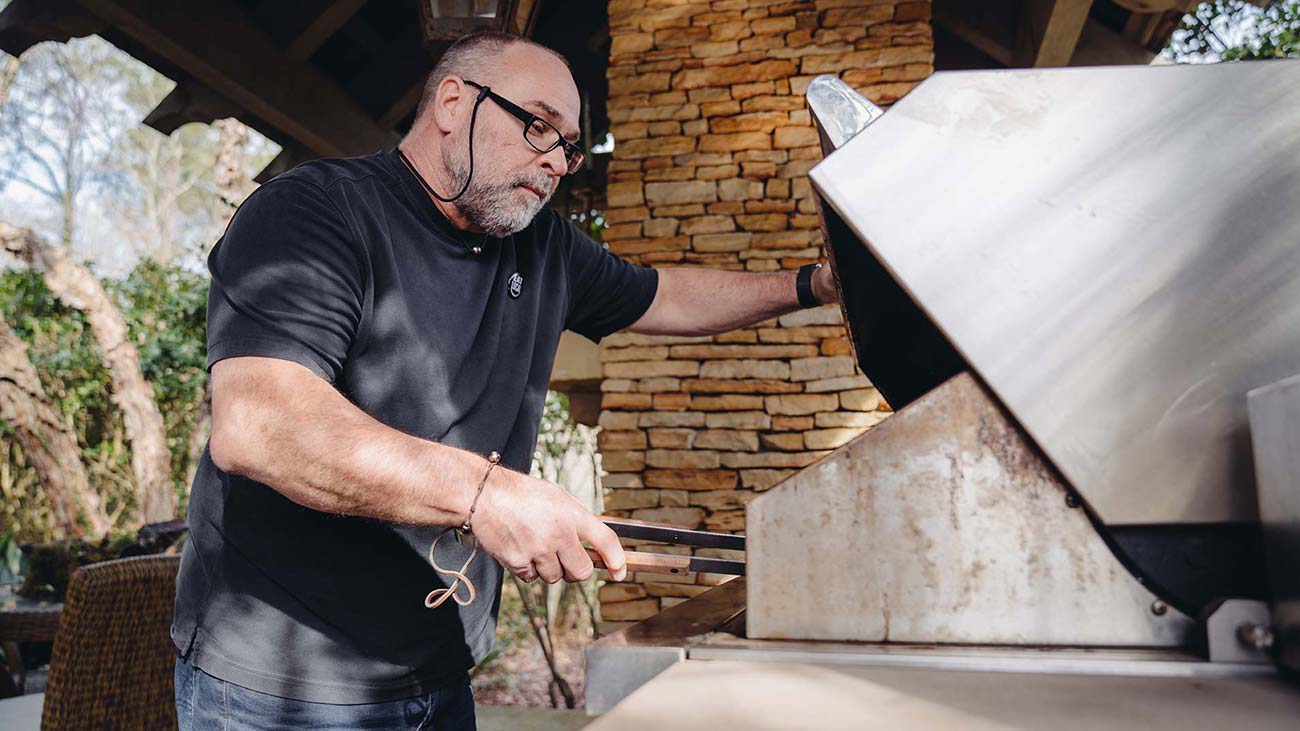 Ingredients
4 Sweet Potatoes (approximately 2 pounds)
1 /2 cup Unsalted Butter, softened
2 Tbl Brown Sugar
1/4 tsp Cinnamon
1 tsp Hot Sauce
1/2 tsp Kosher Salt
1/4 tsp Black Pepper, freshly ground
Instructions
Peel sweet potatoes and cut into 1/2 inch-thick slices.
In a small mixing bowl, blend together butter, brown sugar, cinnamon, and hot sauce.
Place sweet potatoes on a baking sheet and lightly brush the surfaces with the butter mixture.
Prepare the grill. Place sweet potatoes over direct medium heat, buttered side down. Brush the tops with the butter mixture and cook the potatoes for 12-15 minutes, turning once. When the potatoes are fork tender, remove them from the grill. Brush with any remaining butter and sprinkle with the salt and pepper.
Yield: 6 servings
© Copyright 2023 unless otherwise noted. New South Restaurant Group • 3904 Hardy St Hattiesburg MS 39402 • 601.264.0657