RobertStJohn.com
Grilled Shrimp and Pesto Pizzas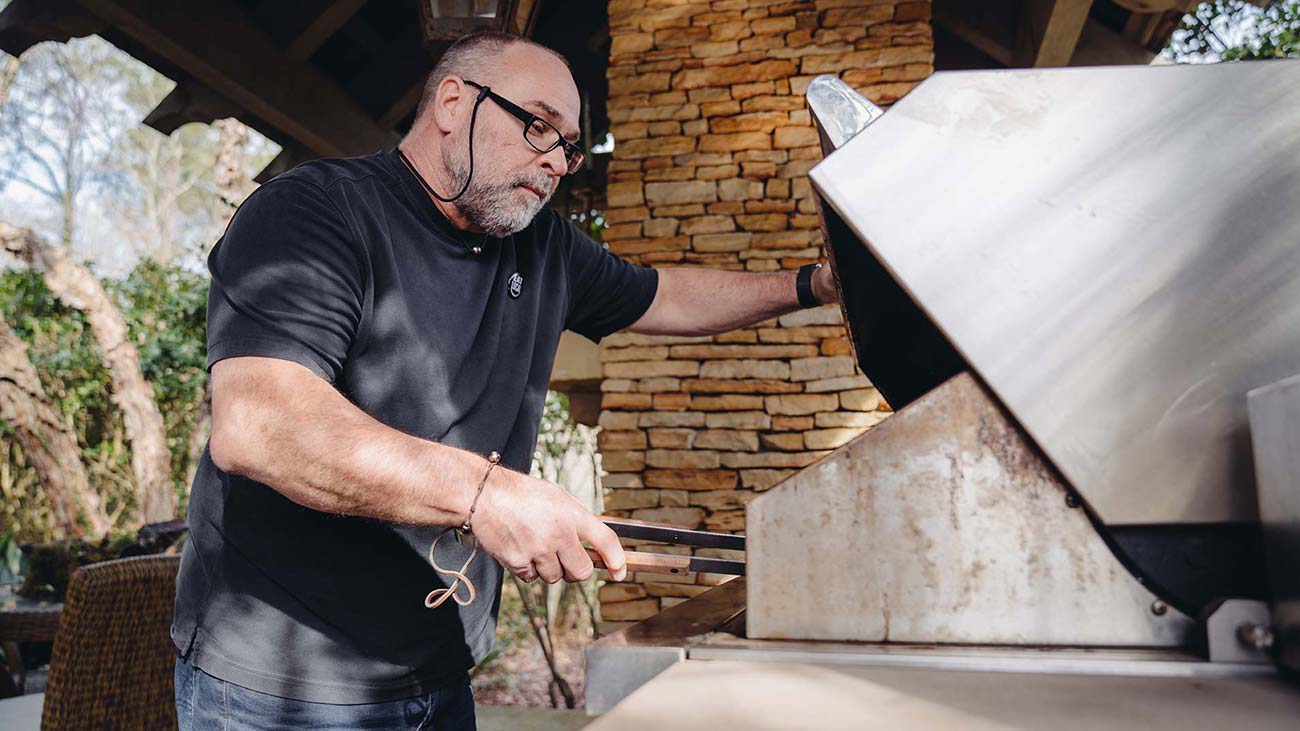 Ingredients
2 Tbl olive oil
3/4 pound fresh shrimp, small
1 tsp Old Bay Seasoning
2 tsp black pepper, freshly ground
1 Tbl garlic, minced
1 1/2 cups button mushrooms, sliced thin
1/2 cup red bell peppers, chopped fine
1/2 cup red onion, chopped fine
1/2 cup green onion, chopped fine
6 Pizza Crusts, prepared and pre grilled (see recipe)
2 Tbl olive oil
1 1/2 cup Fresh Pesto (page xxx)
1 1/2 cup mozzarella cheese, shredded
1 cup Jalapeño Jack Cheese, shredded
3/4 cup cheddar cheese, shredded
1/2 cup Parmesan cheese, freshly grated
Instructions
In a large skillet, heat olive oil over medium heat. Season the shrimp with the Old Bay and black pepper and cook for 2 minutes. Add the garlic, mushrooms, peppers, and red onion and cook for 6-8 more minutes. Remove from heat and stir in the green onions. Cool slightly (may be prepared a day in advance).
Spread the pesto evenly on top of each prepared pizza crust. Distribute the shrimp mixture over the pesto. Combine the cheeses. Top each pizza with the cheese mixture. Continue to cook the pizzas over indirect medium heat or in a 400 degree oven until the topping is hot and the cheeses have melted.
Allow the pizzas to cool slightly before cutting.
Yield: 6-10 servings
© Copyright 2023 unless otherwise noted. New South Restaurant Group • 3904 Hardy St Hattiesburg MS 39402 • 601.264.0657