RobertStJohn.com
Grilled Hot Wings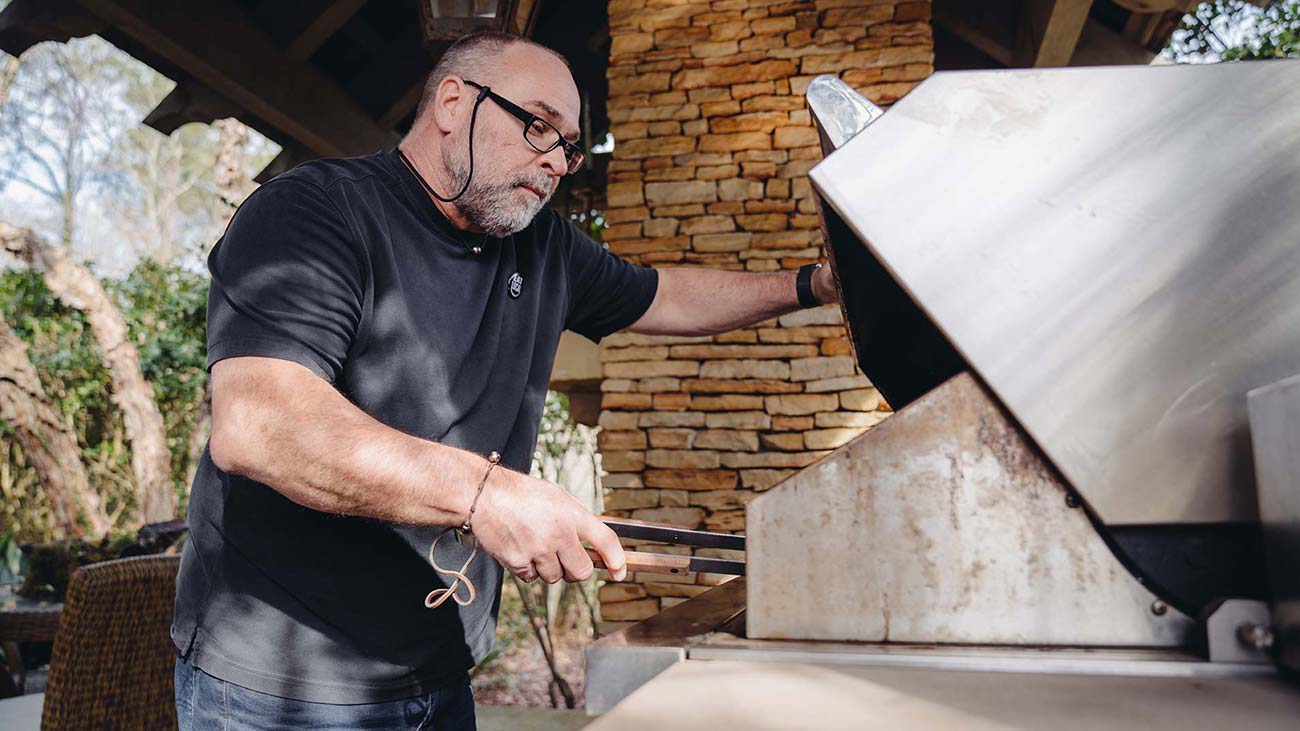 Ingredients
1 gallon water
1/3 cup soy sauce
1/4 cup sugar
2 Tbl kosher salt
2 Tbl crushed red pepper flakes
1/2 cup white vinegar
3 pounds fresh chicken wings
1 1/2 cup Louisiana Hot sauce
1/2 cup butter, melted
1/2 cup honey
Blue Cheese Dressing (see recipe)
Instructions
In a large stock pot, combine the water, soy sauce, sugar, salt, red pepper flakes and vinegar. Bring this mixture to a simmer, and allow it to cook for 10 minutes. Place the chicken wings into the simmering mixture. Once the water returns to simmer, cook the wings for 30 minutes.
Using a large colander, strain and discard the liquid. Allow the chicken wings to cool in the refrigerator for one hour. This step may be done 1-2 days in advance.
Combine the hot sauce, melted butter and honey in a mixing bowl. Toss the wings in the sauce and remove them using a slotted spoon, reserve sauce.
Spread the wings out evenly on the grill over direct medium heat Cook 30-40 minutes. Every 15 minutes, place the wings back in the sauce to coat the surface and then return them to the grill.
Remove from the grill and serve with Blue Cheese Dressing for dipping.
Yield: Eight to ten servings
© Copyright 2023 unless otherwise noted. New South Restaurant Group • 3904 Hardy St Hattiesburg MS 39402 • 601.264.0657