RobertStJohn.com
Grilled Garlic-Romano Oysters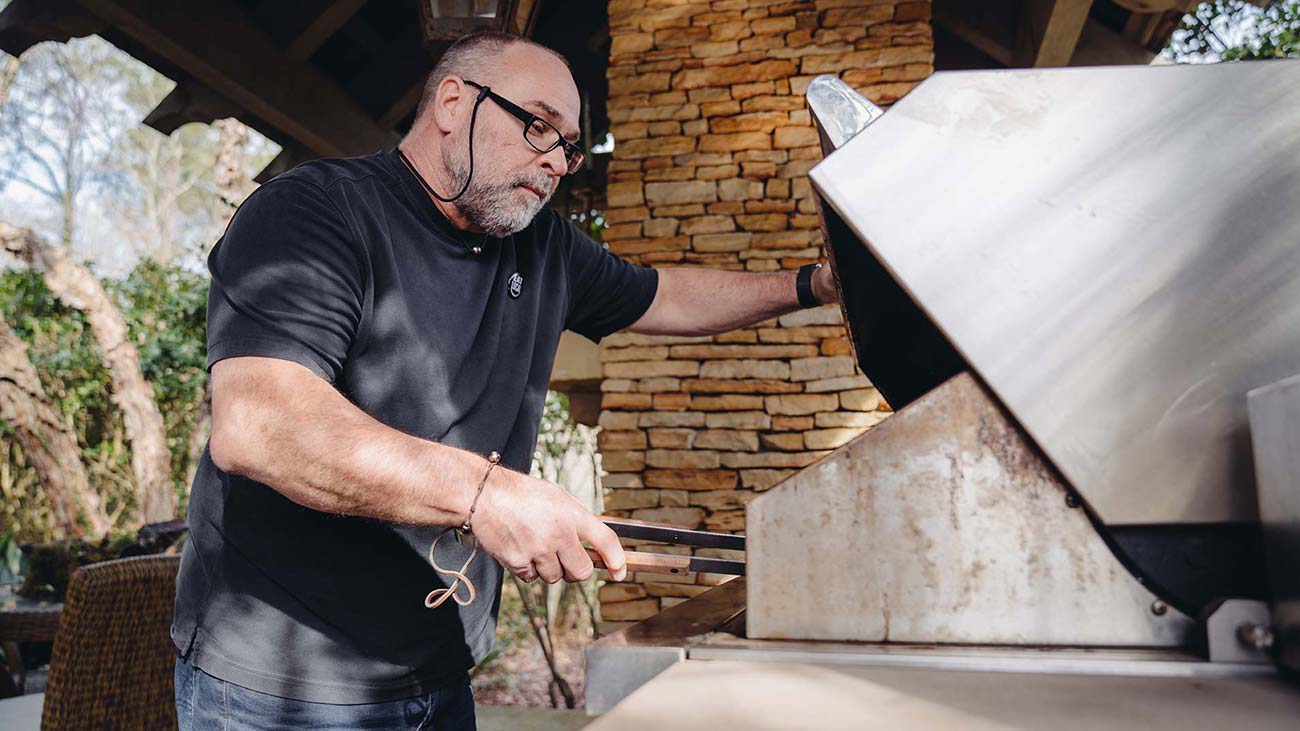 Ingredients
Place the butter in a small sauce pot over medium-high heat and bring to a simmer. Use a ladle to skim off the light colored foam that rises to the top. The butter will become clear and yellow. As soon as the butter is clear, turn the heat to low and add the minced garlic. Cook for one more minute and remove the butter from the heat.
Using a kitchen towel, hold each oyster firmly. Insert an oyster knife in the small opening between the shells where the oyster is hinged. Gently pry open the oyster. Loosen the oyster from the shell by carefully running the knife below the oyster, keeping as much of the oyster liquor in place.
Prepare the grill. Place the oysters on direct high heat and sprinkle each one with 1 teaspoon of Romano cheese. Cook until the cheese begins to brown, about 3 minutes. Drizzle 1-2 teaspoons of butter over each oyster and cook for 1-2 more minutes. Remove the oysters from the heat and add the freshly ground pepper.
Wrap the French Bread in aluminum foil and warm it with indirect high heat cooking for 10-12 minutes, turning once while cooking. Slice just before serving.
Serve immediately with the warmed French Bread and the remaining garlic butter on the side.
Yield: 4-8 servings
Instructions
1 pound unsalted butter
1 Tbl Fresh Garlic, minced
24 Fresh Oysters
1/2 cup Romano Cheese, freshly grated
1/2 tsp Black Pepper, freshly ground
1 small loaf French Bread
© Copyright 2023 unless otherwise noted. New South Restaurant Group • 3904 Hardy St Hattiesburg MS 39402 • 601.264.0657