RobertStJohn.com
Green Beans
Quick, simple, flavorful.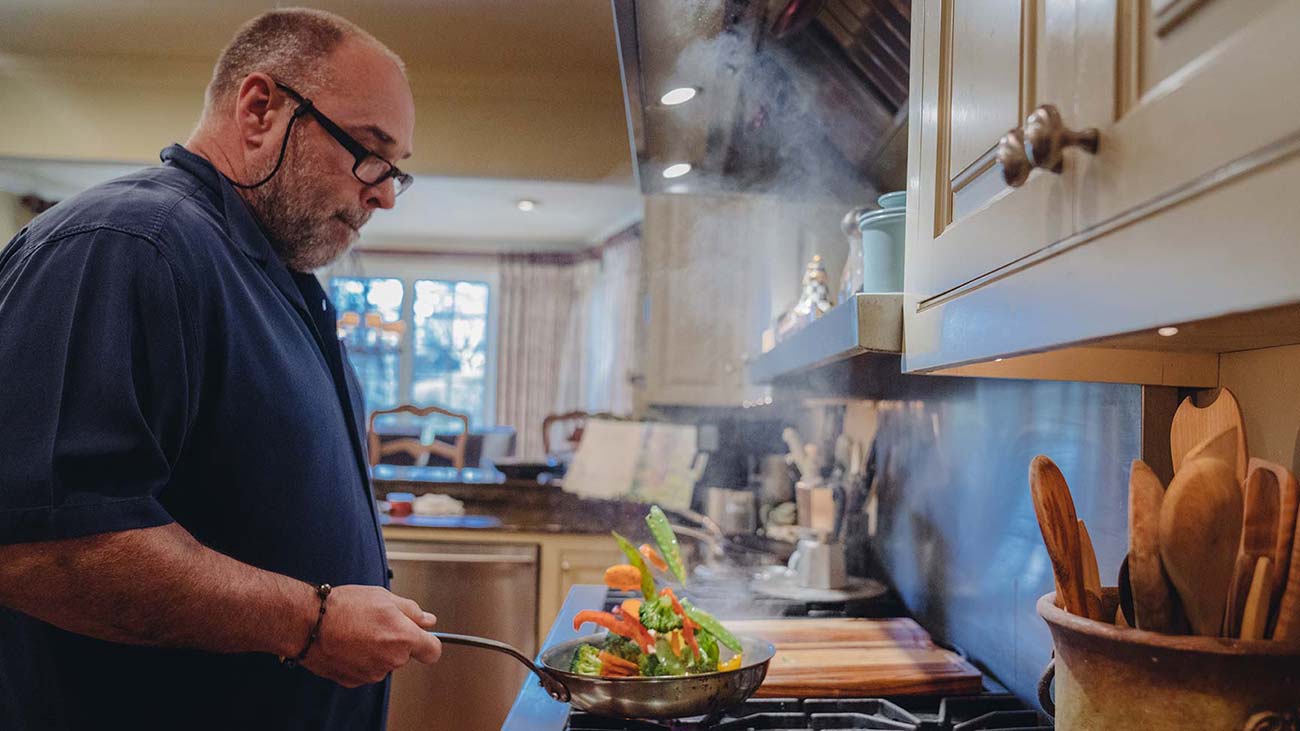 Ingredients
2 lbs. Fresh green beans, trimmed
1 gallon Water
¼ cup + 1 tsp Kosher salt
¼ cup Extra virgin olive oil
1 tsp Fresh garlic, minced
¼ cup Dry white wine
¼ cup Chicken stock
½ tsp Fresh ground black pepper
Instructions
Bring the water and ¼ cup salt to a boil in a large pot. Meanwhile, fill a large bowl with ice water. Add the green beans to the boiling water for 2 minutes. Drain and transfer to the ice water just long enough to cool them down. Drain from the ice water and set green beans aside.
Heat the oil in a large skillet over medium-low heat. Add garlic and stir constantly for 1 minute to avoid burning. Add the green beans and increase heat to medium-high heat, stirring frequently for 2 minutes. Deglaze the pan with the wine and continue cooking until almost all the wine has evaporated, about 5 minutes. Add the chicken stock and continue cooking until green beans are tender, about 8-10 minutes. Add more stock as needed if it evaporates completely before they are tender. Season with the remaining salt and pepper. Serve immediately.
Yield: 6-8 servings
© Copyright 2023 unless otherwise noted. New South Restaurant Group • 3904 Hardy St Hattiesburg MS 39402 • 601.264.0657