RobertStJohn.com
Gnocchi
My son's first introduction to Italian cuisine (beyond spaghetti and meatballs) was through gnocchi at Union Square Café in New York when h was six-years old. Every time we have visited Italy since, it's been one of his go-to dishes. Gnocchi are light potato dumplings that are often served as a first course in the Purple Parrot café, but in Italy I found it most often served at the pasta course. The recipe takes a little time but is well worth the effort.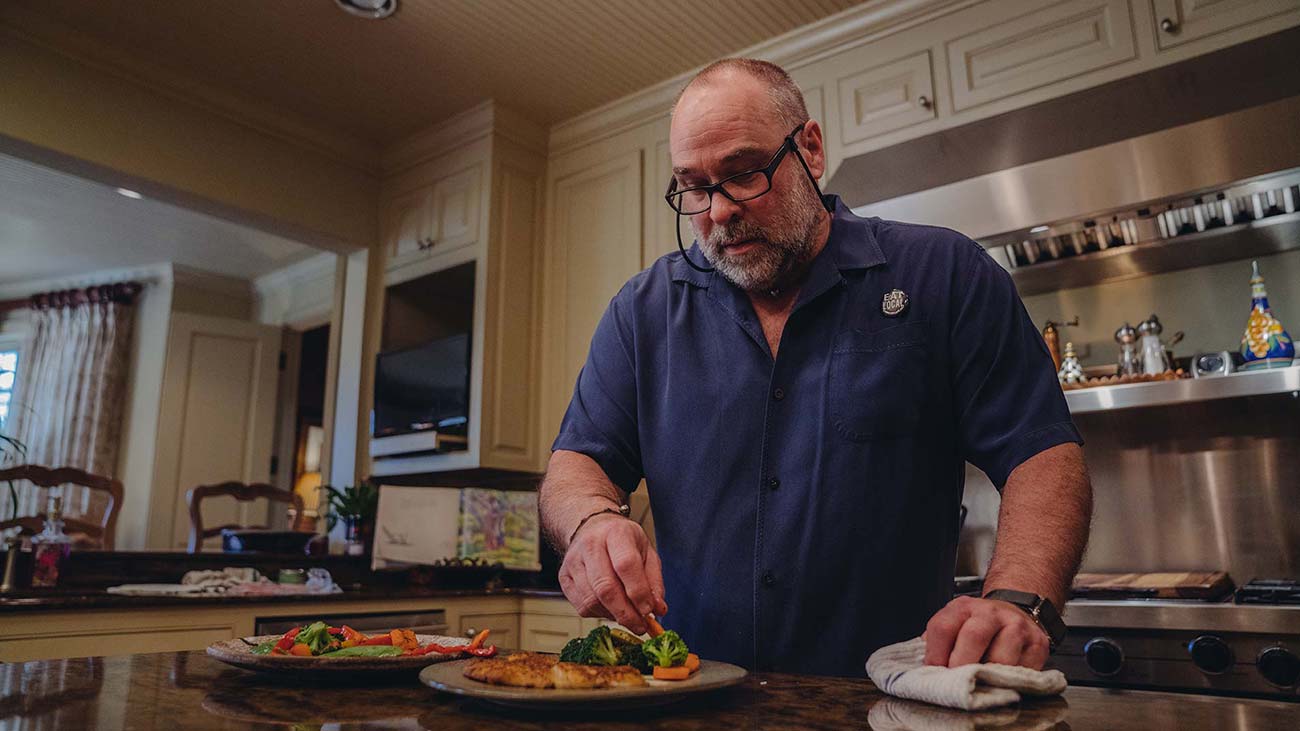 Ingredients
3 Russett potatoes (about 1 ½ lbs)
5 Egg yolks
3 cups All-purpose flour
1 Tbl Kosher salt
½ tsp Ground white pepper
Instructions
Wash potatoes thoroughly. Cover with cold water and bring to a simmer over medium heat. Do not let water boil. Simmer potatoes for about an hour, or until tender. The skin will begin to crack.
When tender, drain water and remove peel while still warm using a serrated steak knife. Hold potatoes in a kitchen towel to avoid burning your hands.  Run potatoes through a food mill or potato ricer into a mixing bowl. Fold in egg yolks, 2 ½ cups flour, salt and pepper. Work quickly, forming into a smooth ball, and do not let potato mixture cool.
Divide mixture into 6 pieces and roll each out on floured work surface using both hands until about ½ inch in diameter (using remaining flour plus more as needed).
Using a dough knife or butter knife, cut each log into roughly 15-20 ½ inch pieces.
Fill a large sauce pot with salted water and bring to a simmer.  Place gnocchi 15-20 at a time into simmering water and remove when they float. Transfer onto a lightly oiled surface.
Yield: 90-120 pieces
© Copyright 2023 unless otherwise noted. New South Restaurant Group • 3904 Hardy St Hattiesburg MS 39402 • 601.264.0657