RobertStJohn.com
Gnocchi with Pesto
If you've got some gnocchi stashed away in your kitchen somewhere, this is the easiest recipe in the book.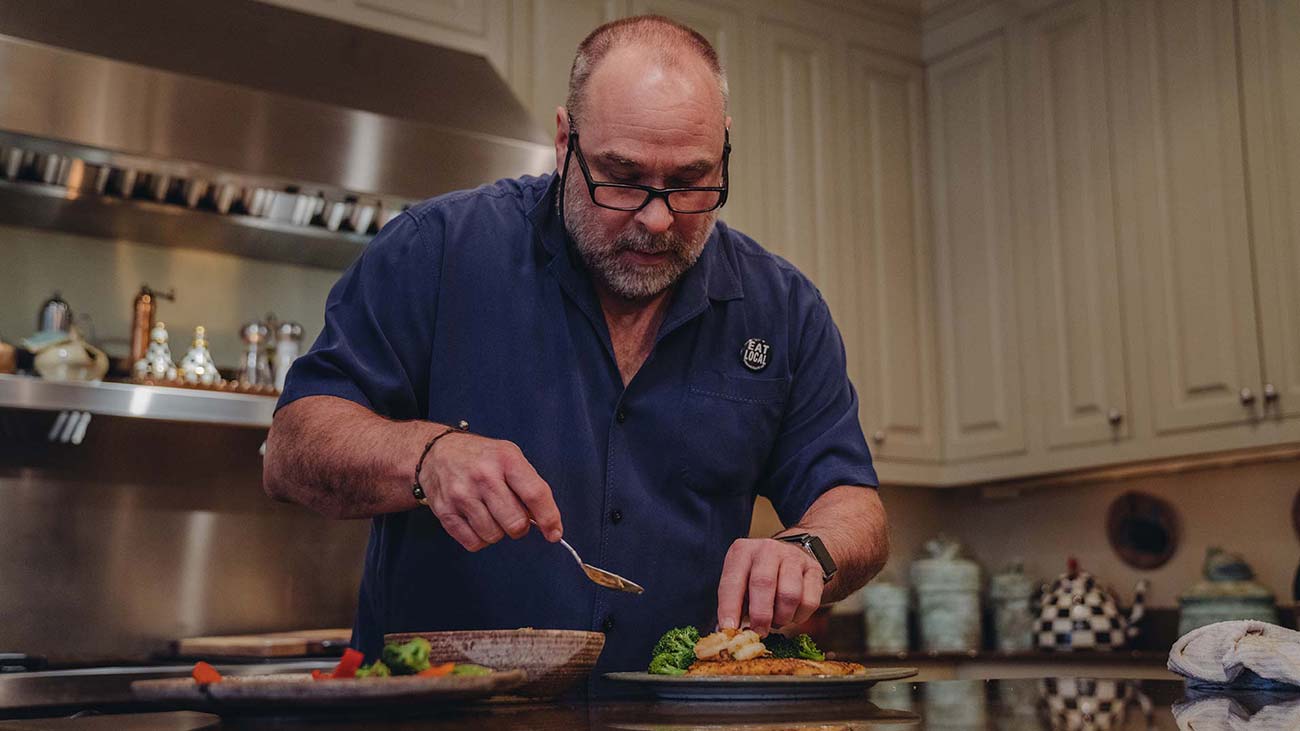 Ingredients
1 recipe Gnocchi (see recipe)
¼ cup + 2 Tbl Extra virgin olive oil
½ cup Pesto (see recipe)
½ cup Vegetable (see recipe) or Chicken Stock (see recipe)
Shredded Parmigiano Reggiano as needed
Fresh ground black pepper as needed
Instructions
Combine pesto with ¼ cup of oil and set aside.
Heat oil in a large skillet over low heat. Add the Gnocchi and stir occasionally to coat in the oil and allow them to brown slightly, about 4-6 minutes. Be careful not to burn the gnocchi. Increase heat to medium and add the pesto mixture and stock. Continue cooking until gnocchi has been coated and most of the liquid has evaporated, about 8-10 minutes.
Divide among 6-8 bowls and finish with shredded cheese and black pepper as desired.
© Copyright 2023 unless otherwise noted. New South Restaurant Group • 3904 Hardy St Hattiesburg MS 39402 • 601.264.0657