RobertStJohn.com
Fried Okra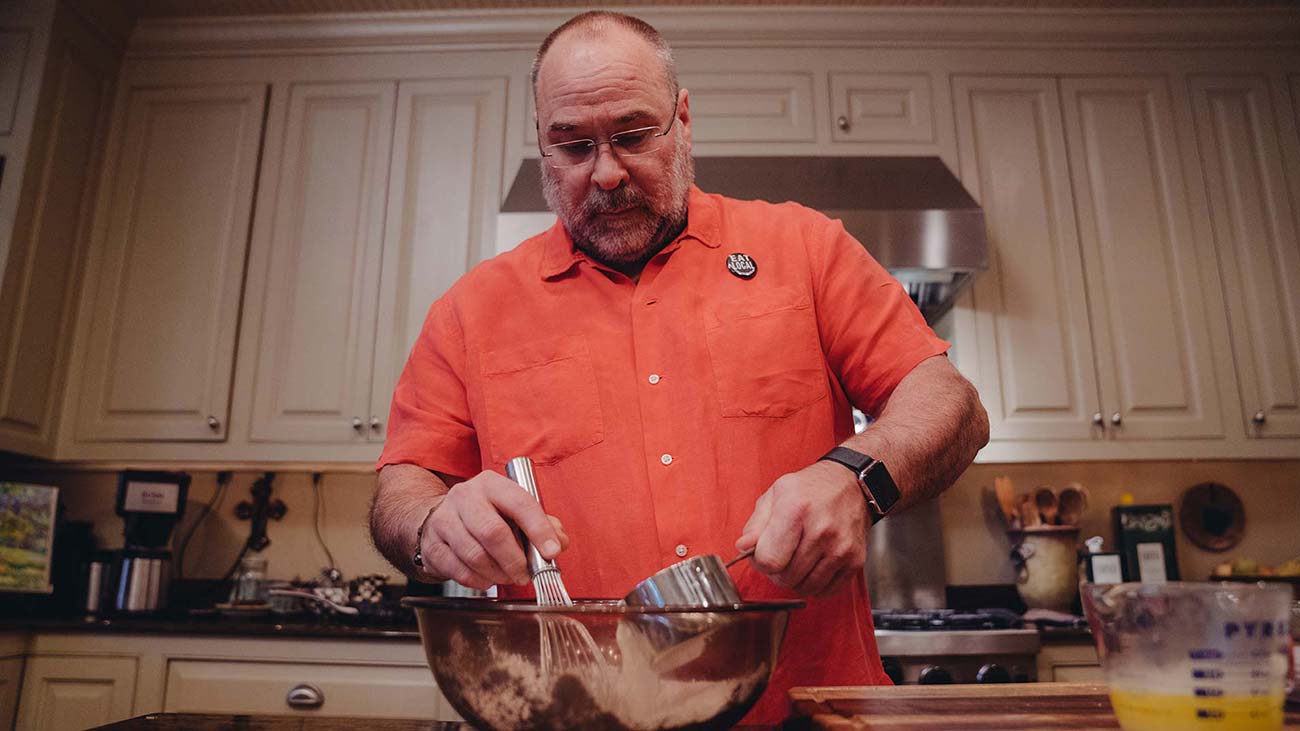 Ingredients
3 cups              Okra, fresh sliced
1 cup               Flour, all-purpose
1 Tbsp             Creole Seasoning
1 tsp                Salt
2 cups              Buttermilk
1                       Egg
1 1 /2 cups       Cornmeal
1 /2 cup           Corn flour
1 Tbsp              Creole Seasoning 
1 Tbl                Salt
Peanut oil for frying
Instructions
Heat oil in a cast iron skillet to 325 degrees. Mix the flour, Creole seasoning and salt in a bowl. Beat together the buttermilk and egg in a second bowl. In a third bowl combine cornmeal, corn flour and seasonings.
Place the okra in the seasoned flour first, knock off excess flour and place in buttermilk mixture. Drain well. Coat with cornmeal mixture and drop into fryer. Fry until golden, approximately seven minutes.
NOTE:
When frying, it is crucial to maintain the oil temperature. Overloading the oil will cause a severe drop in temperature causing whatever you are frying, and the product will absorb more oil, resulting in a greasy, soggy final product. Keep a thermometer in the oil at all times so that you can monitor the temperature. Also, only bread as much as you can fry at one time. Pre-breading can cause clumps, which will fall off during the frying process. A good method for frying in batches is to preheat your oven to "warm" (200 degrees). Place paper towels or a cooling rack on a baking sheet and place in the oven. Place the already fried objects in the oven, leaving the oven door cracked slightly to prevent steaming.
© Copyright 2023 unless otherwise noted. New South Restaurant Group • 3904 Hardy St Hattiesburg MS 39402 • 601.264.0657