RobertStJohn.com
Fried Green Tomatoes with Shrimp Remoulade
The best of New Orleans paired with the Southern garden. The tomatoes should be fried at the last possible minute as quality suffers as time moves on.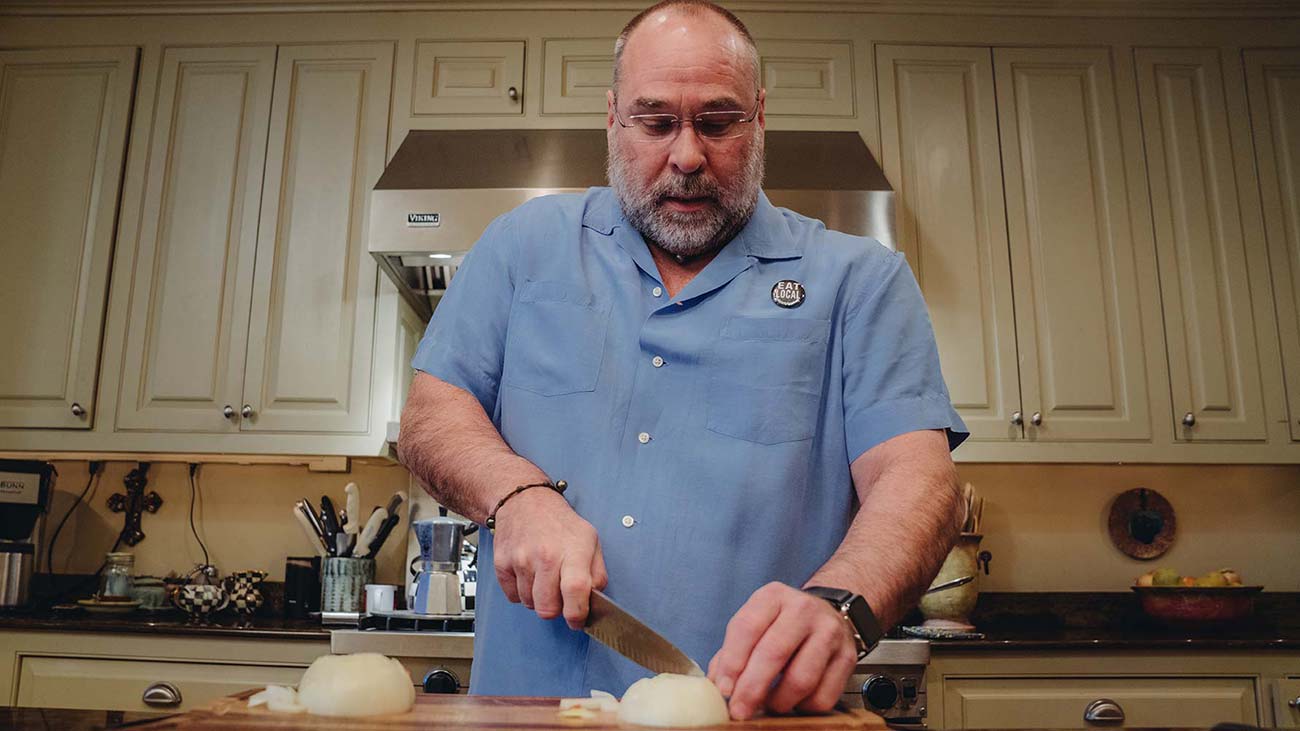 Ingredients
Shrimp Remoulade
1 /4 cup            celery, finely chopped
1 /3 cup            onion, finely chopped
1 /2  cup           Ketchup
1 1 /2 Tbsp      Lemon juice, freshly squeezed
1 Tbsp               Prepared horseradish
1 /2 cup            Mayonnaise
1 1 /2 Tbsp       Creole Seasoning, page xxxx
Fried Green Tomatoes
18 green tomato slices (approximately 3–4 large green tomatoes)
1 1 /2 cups Seasoned Flour, page xxx
1 1 /2 cups Eggwash (1 cup milk + 2 eggs)
1 1 /2 cup breadcrumbs
cottonseed oil for frying (1–3 cups depending on size of skillet or fryer used)
1 tsp                Lawry's Seasoned Salt
1 /2  tsp           Garlic, minced
2 tsp                 fresh chopped parsley
1 cup                cold boiled shrimp, roughly chopped
Instructions
Shrimp Remoulade
Place onion and celery into a mixing bowl. Add remaining ingredients, except shrimp and blend well. Fold in the shrimp and serve. Remoulade sauce tastes better if made at least one day in advance. Yield: 2 cups
Fried Green Tomatoes
Heat oil to 350.
Dip tomato into flour, then in egg wash, then lightly coat with breadcrumbs. Fry until golden brown. Drain on paper towels and hold in a warm oven at 175 degrees until all slices are fried.
Top with shrimp remoulade and serve
© Copyright 2023 unless otherwise noted. New South Restaurant Group • 3904 Hardy St Hattiesburg MS 39402 • 601.264.0657