RobertStJohn.com
Fried Garlic and Goat Cheese Grits with Blackberry-Tasso Chutney
The only way to make grits more southern is to deep-fry them. Take your time when breading the grits so that they don't break down in the hot oil. The blackberry chutney has multiple uses in other dishes.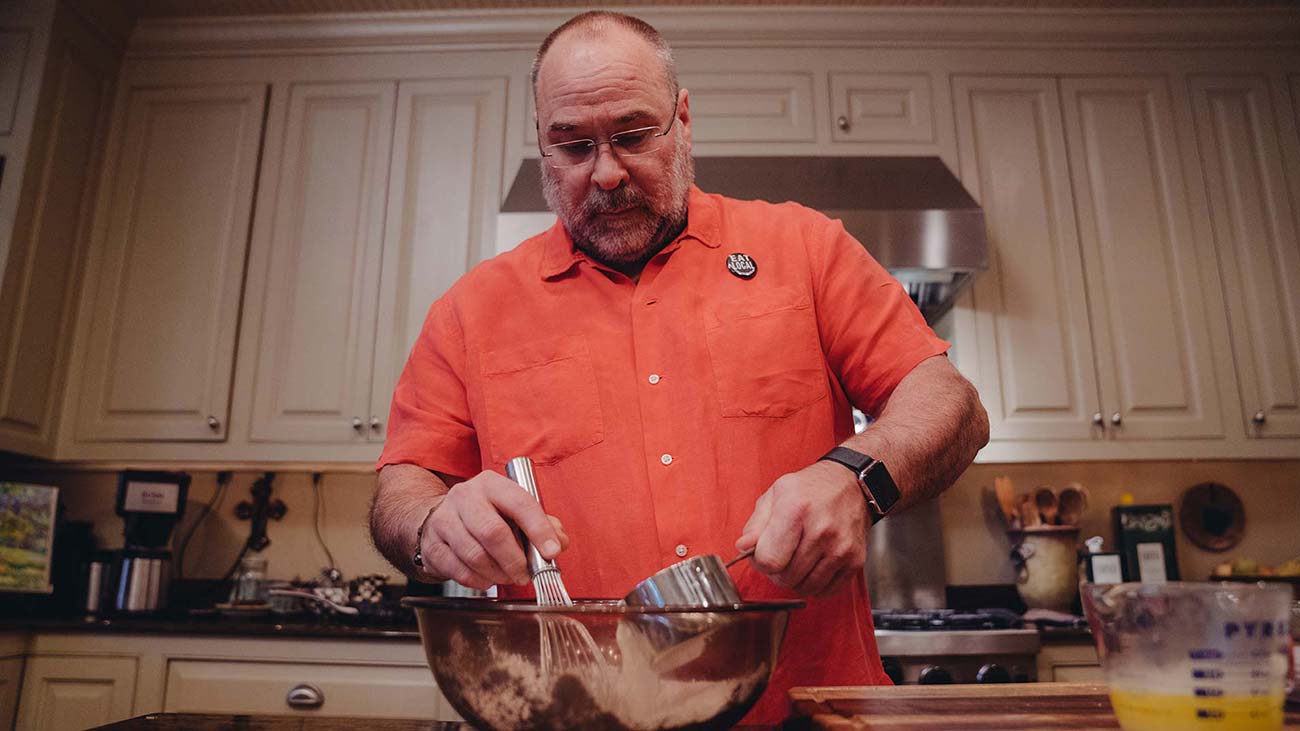 Ingredients
1 Tbsp         butter
1 1 /2 tsp     garlic, minced
1 tsp             creole Seasoning
1 tsp             salt
3 cups          milk
1 cup            grits
1 /2 tsp       black pepper, freshly ground
1 tsp            hot sauce
3 ounces     goat cheese
1 cup           seasoned flour
1 cup           egg wash (3 eggs beaten with 1/4 cup cream)
1 cup           bread crumbs
Oil for frying
Instructions
In a 1 1 /2-quart sauce pot, melt butter over low heat, and cook the garlic with Creole seasoning, salt and pepper for five minutes. Do not brown the garlic.
Add milk and bring to a slow simmer. Add grits, stirring constantly. Cook for 15 minutes, stirring often to prevent grits from forming lumps, or sticking.
Remove grits from heat and blend in the goat cheese and hot sauce. Immediately pour the grits into an 8 x 8-inch baking dish. Refrigerate overnight.
Heat oil to 325 degrees.
To make the grit cakes for frying, cut the chilled grits into 8 squares. Then cut the squares in half diagonally forming a triangle.
Three-bowl breading procedure: Place seasoned flour in the first bowl, egg wash in the second, and breadcrumbs in the third.
Dredge grit cakes in the flour, shaking off excess. Dip into egg wash, then into breadcrumb mixture. Coat grits thoroughly.
Fry in small batches until golden and drain onto paper towels.
Top with Blackberry-Tasso Chutney and serve hot.
© Copyright 2023 unless otherwise noted. New South Restaurant Group • 3904 Hardy St Hattiesburg MS 39402 • 601.264.0657