RobertStJohn.com
Fettuccine Alfredo
I guess this recipe probably started in Italy. There are stories that a restaurateur in Rome invented it to serve to American tourists in the early part of the 20th Century. Whatever its origins, it is widely popular in America (and probably still popular in Italy with American tourists). For the 25 years I have been in the restaurant business there has always been some type of Alfredo-inspired dish on our menu. Here is a classic "Italian" preparation and a decidedly American treatment with shrimp.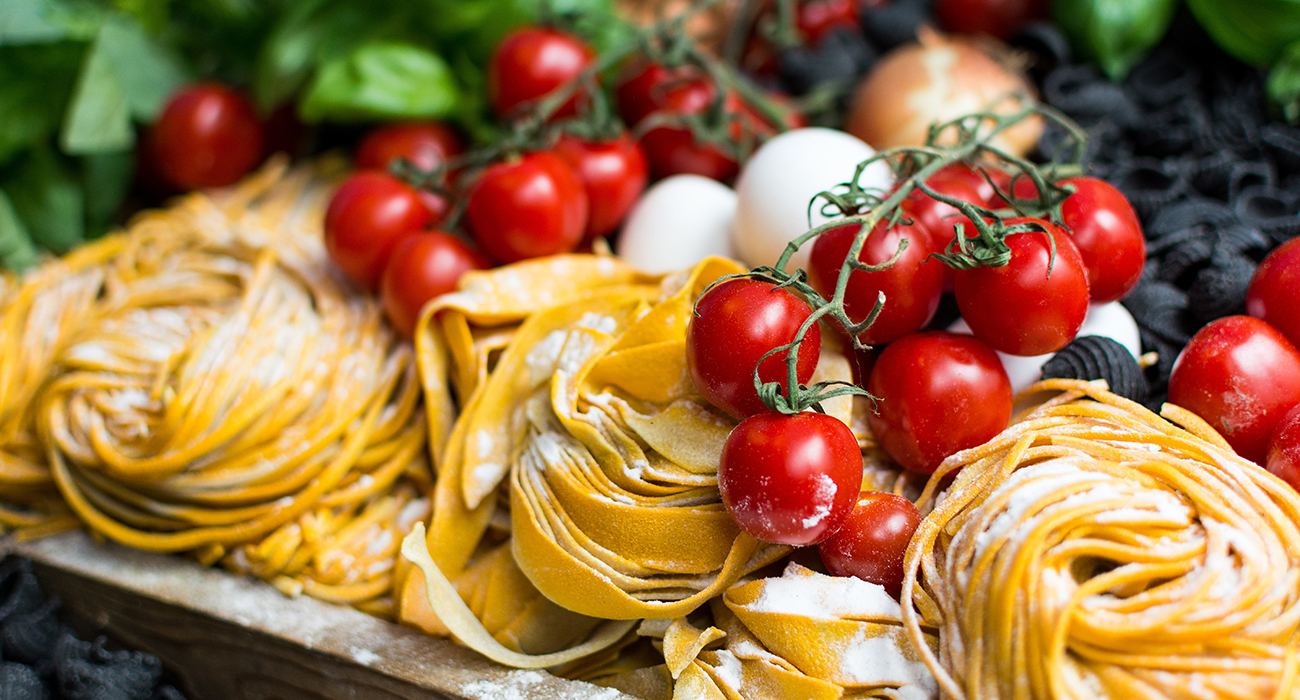 Ingredients
1 lb. Dry fettuccine pasta
1 gallon Water
¼ cup Kosher salt
2 cups Alfredo (see recipe)
Reserved pasta water as needed.
Grated Parmigianino Reggiano as needed
To add sautéed shrimp (optional):
2 Tbl Extra virgin olive oil
2 lbs. Large shrimp, peeled, deveined, butterflied, tails removed (about 6-8 per person)
1 tsp Old Bay seasoning
2 Tbl Dry white wine
Instructions
Cook the fettuccini using the directions on the package.
Heat Alfredo in a 1 quart sauce pot over medium heat, stirring frequently, about 6-8 minutes. If sauce is too thick, add pasta water in 1 TB increments until desired consistency is reached. If the sauce is too thin, add grated cheese in 1 TB increments until desired consistency is reached. Transfer to a large mixing bowl and add hot fettuccine and combine thoroughly.
Divide among 6-8 serving bowls and finish with grated cheese as desired.
Sautéed Shrimp (optional):
Add the olive oil to a large skillet over medium heat. When oil is hot, add the shrimp and Old Bay. Stir frequently until shrimp are almost fully cooked, about 6-8 minutes. As they cook, the shrimp will turn from pink to white. This is the easiest way to see when the shrimp are almost fully cooked. They should be mostly white with just a hint of pink left. At this point, deglaze the pan with the white wine, stirring constantly until the wine has almost completely cooked out, about 2-3 minutes. The shrimp should be cooked at this point.
Divide among the serving bowls.
© Copyright 2023 unless otherwise noted. New South Restaurant Group • 3904 Hardy St Hattiesburg MS 39402 • 601.264.0657