RobertStJohn.com
Eggplant and Roasted Garlic Dip
This is my wife's favorite dip in this book. Great with French bread croutons.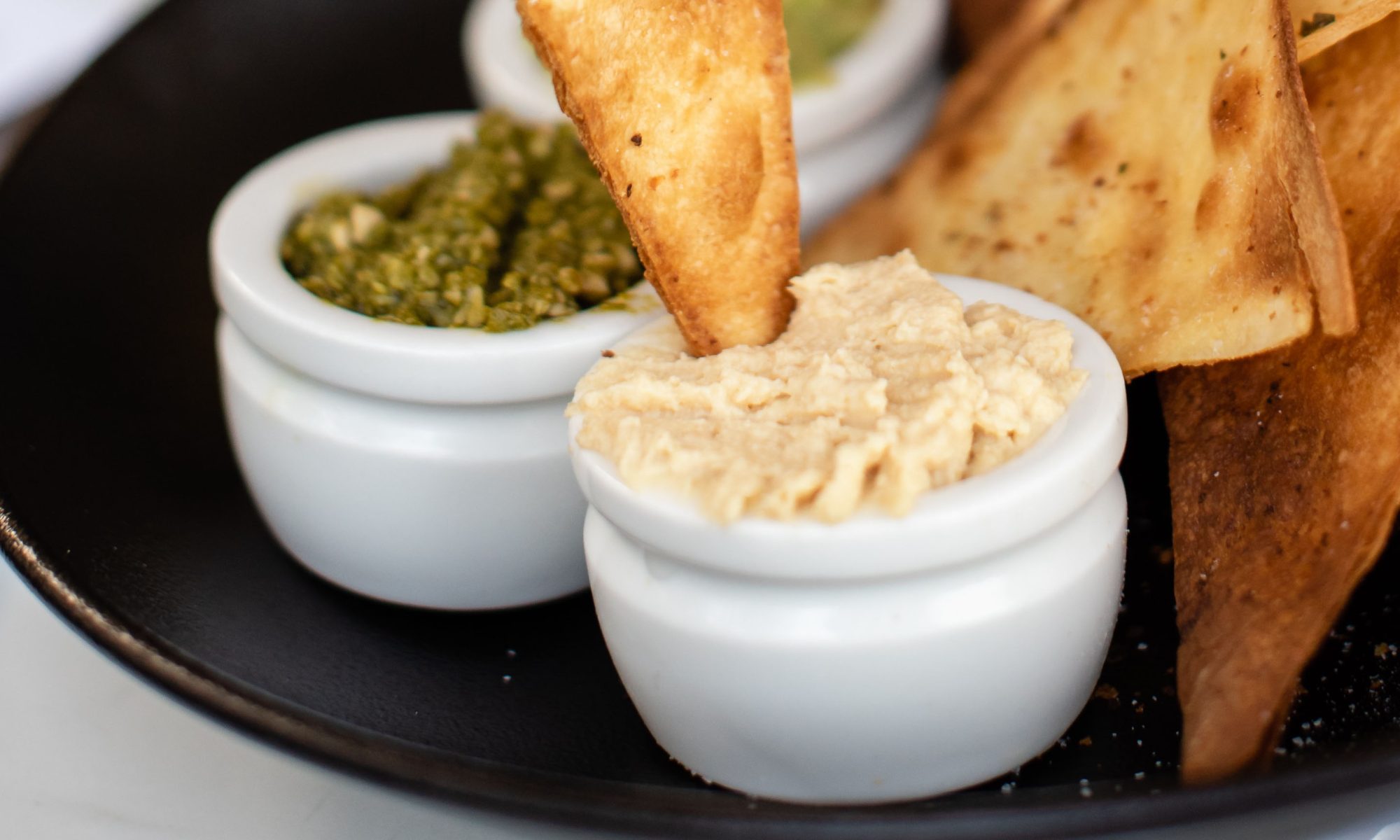 Ingredients
2 medium-sized eggplant
1 /2 cup roasted garlic puree
2 tsp Creole seasoning
1 cup olive oil
2 Tbsp sherry vinegar
1 Tbsp chopped fresh basil leaves
2 tsp fresh thyme
1 cup small dice seeded tomatoes
1 /2 cup thinly sliced green onions
Instructions
Preheat the oven to 350 degrees F.
Peel Eggplant. Take one and a half of the eggplants and cut into a large dice. Toss with half of the olive oil and place eggplant on a baking sheet. Roast 12-15 minutes or until golden brown and tender.
While the eggplant is roasting, take the remaining eggplant and cut into small uniform dice. Heat 2 tablespoons of olive oil in a large sauté pan over high heat and sauté until tender, (not soggy). Set aside.
Place remaining olive oil, large dice roasted eggplant, Creole seasoning, vinegar, basil, thyme and black pepper into a food processor and puree until smooth. Fold in the diced tomatoes, eggplant and green onions.
Store in an airtight container in the refrigerator.
Yield: 3 cups
© Copyright 2023 unless otherwise noted. New South Restaurant Group • 3904 Hardy St Hattiesburg MS 39402 • 601.264.0657