RobertStJohn.com
Dixie Chicken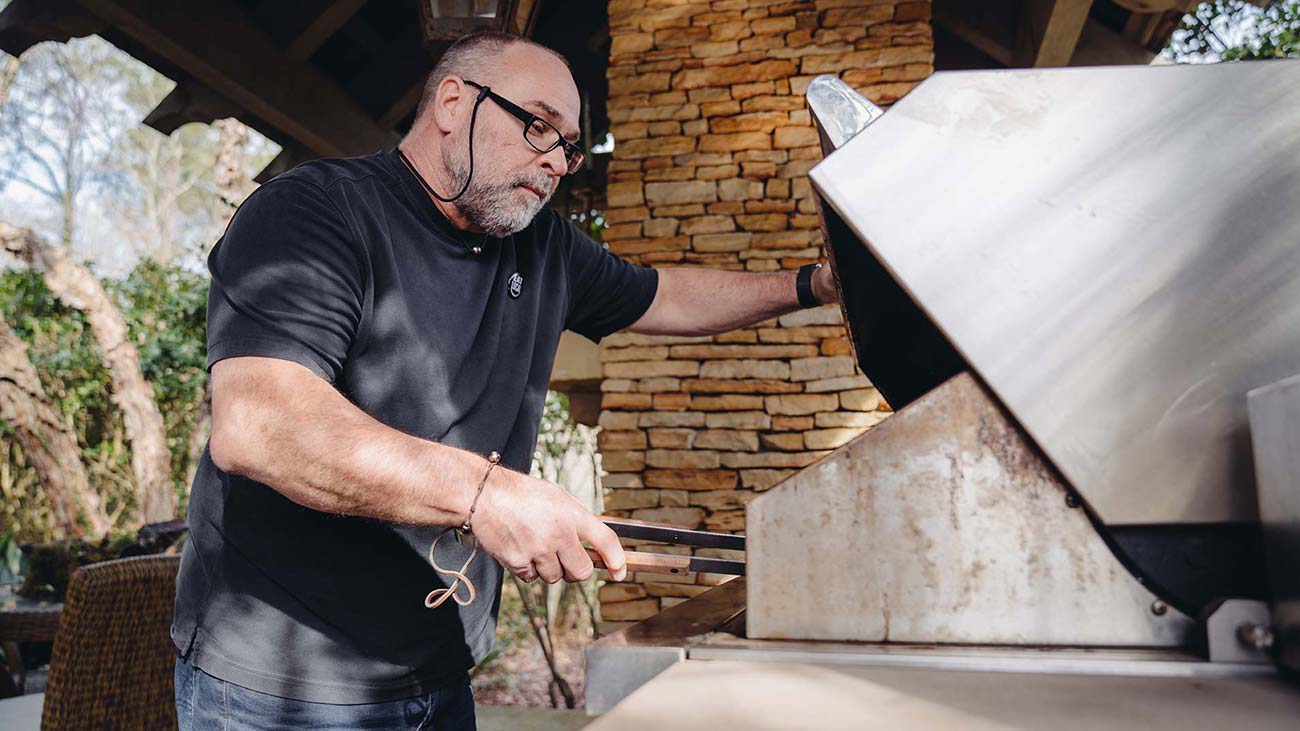 Ingredients
6 5-6 ounce chicken breasts, boneless, skinless
1/2 cup No-Stick Grilling Marinade for Poultry
2 tsp poultry seasoning
6 canned pineapple rings
3/4 lb honey cured ham, shaved thin
6 1-ounce slices Swiss cheese
Instructions
Using a pastry brush, coat the chicken breast with the no-stick marinade. Refrigerate 30 minutes. Sprinkle breast with the poultry seasoning.
Prepare the grill. Cook the chicken over direct high heat for 10-12 minutes, turning once.
During the last few minutes of cooking, place the pineapple rings on the grill and cook two minutes, turning once.
Once cooked, but while the chicken is still on the grill, top each piece with approximately two ounces of shaved ham and one slice of swiss cheese. Place the cover back on the grill and cook until the cheese is melted and the ham is hot. Top each breast with a ring of grill pineapple and serve.
Yield: 6 servings
© Copyright 2023 unless otherwise noted. New South Restaurant Group • 3904 Hardy St Hattiesburg MS 39402 • 601.264.0657