RobertStJohn.com
Delta Tomatoes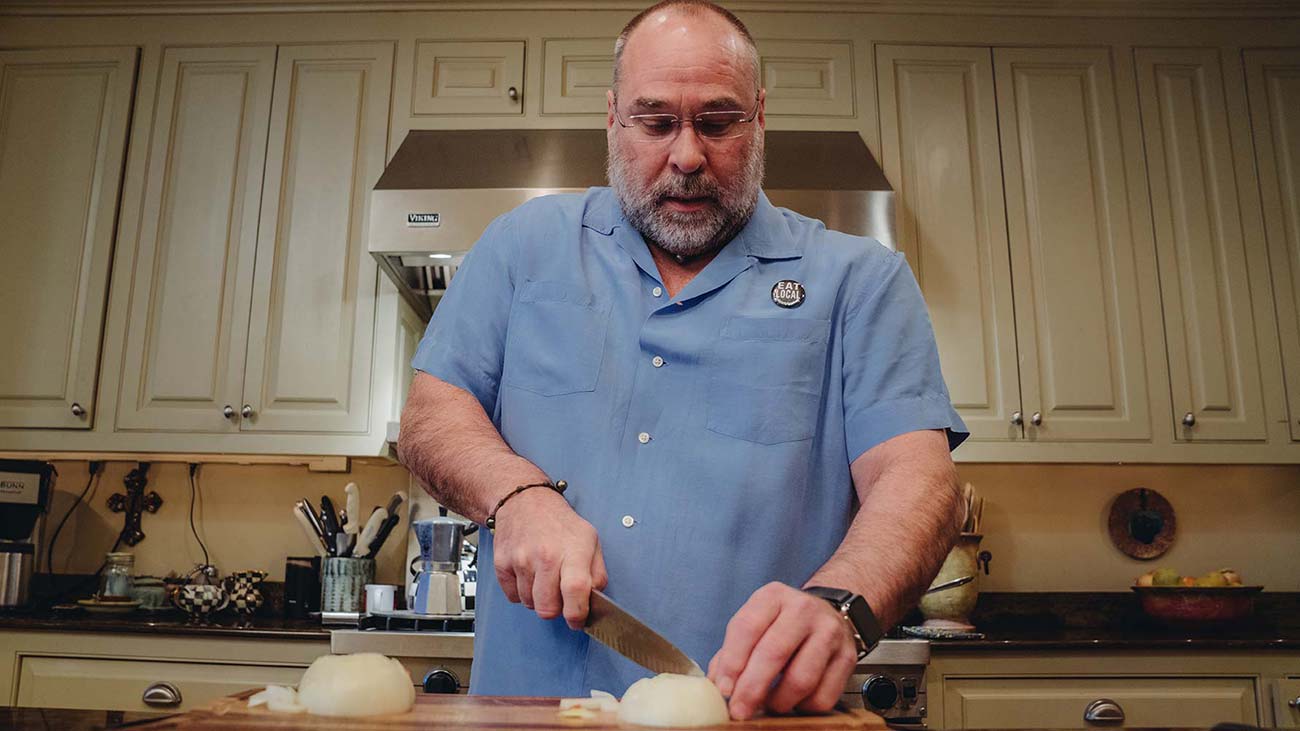 Ingredients
2 Tbsp Butter
1 Tbsp Olive oil
1/2 cup Onion, medium dice
1/2 cup Celery, medium dice
1/2 cup Bell pepper, medium dice
1 – 28 ounce Canned tomatoes, lightly drained, diced
1/4 cup Sugar
1/4 cup Brown sugar
2 Tbsp Fresh basil, chopped
2 tsp Dried basil
2 Tbsp Cornstarch
2 Tbsp Balsamic vinegar
2 tsp Lawry's Seasoned Salt
1/2 tsp Black pepper
11/4 cup Seasoned bread crumbs
1/4 cup Melted butter
Instructions
Sautee onion, celery and bell pepper in butter and olive oil.
Cook until onions are soft and translucent. Add tomatoes, both sugars and both basils. Mix cornstarch in vinegar and add to tomato mixture.
Bring to a boil. Add salt and pepper and pour into a greased casserole. Mix together breadcrumbs and butter.
Top tomatoes with breadcrumbs and bake at 350-degrees for 30-45 minutes or until filling is bubbly and breadcrumbs are lightly browned.
© Copyright 2023 unless otherwise noted. New South Restaurant Group • 3904 Hardy St Hattiesburg MS 39402 • 601.264.0657