RobertStJohn.com
Deep South Party Mix
This is my twist on party mix. Put a few bowls of these out, and you'll make a lot of folks happy. Fry in small batches so the oil temperature doesn't drop too severely resulting in a greasy finished product.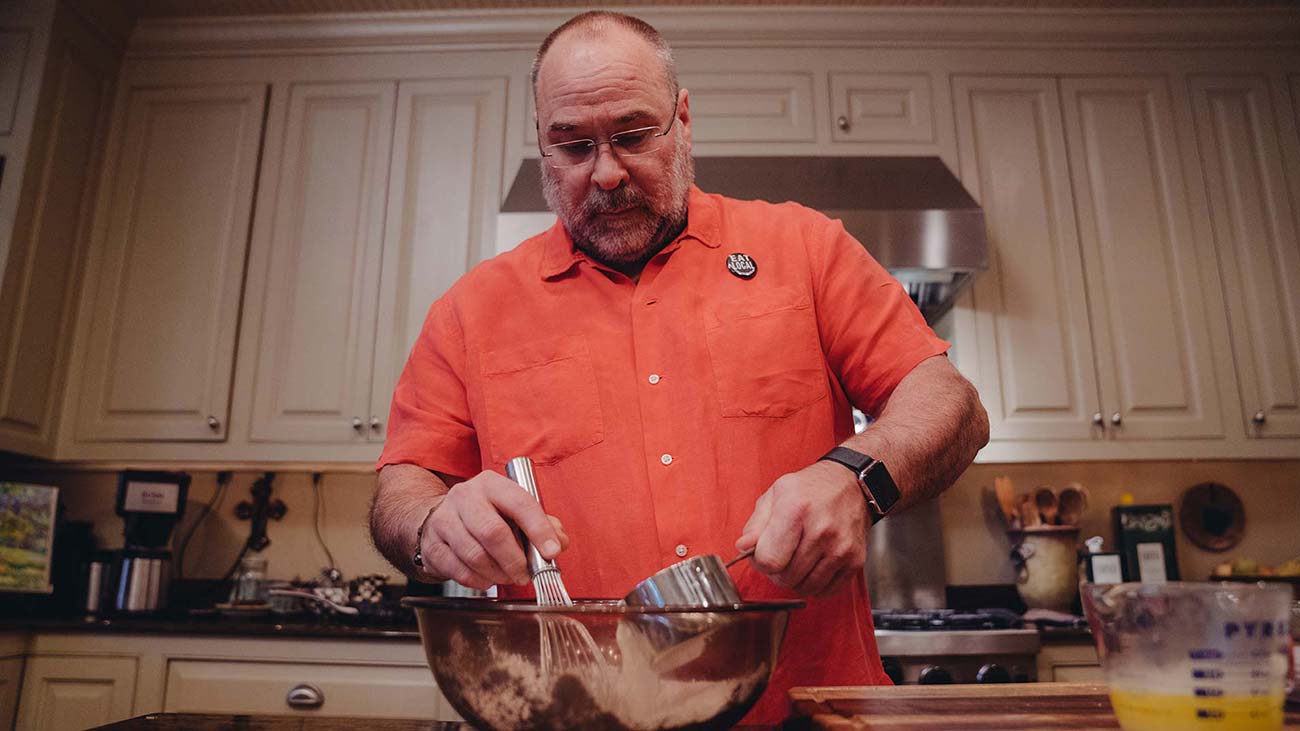 Ingredients
2 cups                 yellow Cornmeal
3 Tbsp                 Lawry's Seasoning Salt
3 Tbsp                  lemon pepper seasoning
1 ¼ cup              egg Wash (1 cup milk, 2 eggs)
1 /2  cup             sliced jalapeños
1 /2 cup              dill pickles slices
1 /2 cup               sliced okra
1 /2 pound          cleaned crawfish tails
Peanut Oil for frying
Instructions
Heat oil in cast iron skillet to 350 degrees.
Combine cornmeal, Lawry's and lemon pepper.
Dredge jalapeños, pickles, okra and crawfish in egg wash, then in the cornmeal mixture. Carefully drop the fried items into the fryer in small batches.  Fry until golden (about six minutes), remove, drain and serve.
Repeat the frying process until everything has been fried.
Serve immediately.
Yield: 2 cups
© Copyright 2023 unless otherwise noted. New South Restaurant Group • 3904 Hardy St Hattiesburg MS 39402 • 601.264.0657