RobertStJohn.com
Daddy B's Hushpuppies
Billy Slay's claim to have the best recipe for hushpuppies has been verified many times over. He spent two years developing the recipe and it was two years well spent.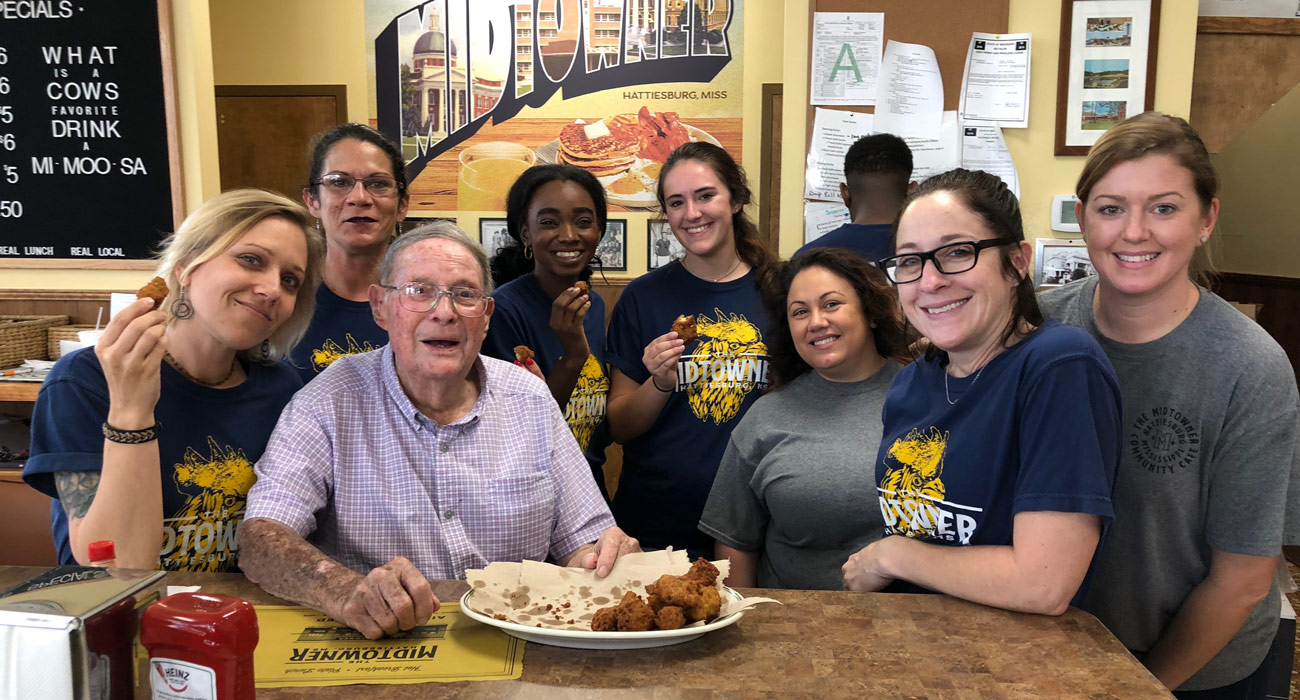 Ingredients
1 cup White Corn Meal
1½  Medium white onion, grated
½ Green Bell Pepper, small dice
1 Heaping Tbsp Salt
2 teaspoons Black Pepper
1 cup All-Purpose Martha White Flour
2 Tbsp Baking Powder
2 Eggs
⅓ cup Warm Water
Instructions
The night before preparation, in a mixing bowl, add corn meal, onion, bell pepper, salt, and pepper and mix well. Place in the refrigerator overnight.
To Prepare:
Heat oil in a cast iron skillet, Dutch oven, or deep fryer to 350 degrees.
Remove the bowl of cornmeal-onion mix from the refrigerator. Allow to sit at room temperature for 15 minutes. Add flour, baking powder, eggs, and water. Stir gently and let sit 3-5 minutes.
Using a spoon or scoop (about the size, or slightly smaller than a golf ball), drop batter into hot oil. Cook, turning once, until golden brown.
Drain on paper towels.
Yield: 30 hushpuppies (recipe can be doubled or tripled for large groups)
To read more about Billy's story, click here.
© Copyright 2023 unless otherwise noted. New South Restaurant Group • 3904 Hardy St Hattiesburg MS 39402 • 601.264.0657