RobertStJohn.com
Creole Mustard-Crusted and Stuffed Pork Tenderloin
Great on the buffet table and even better as an entree at a dinner party.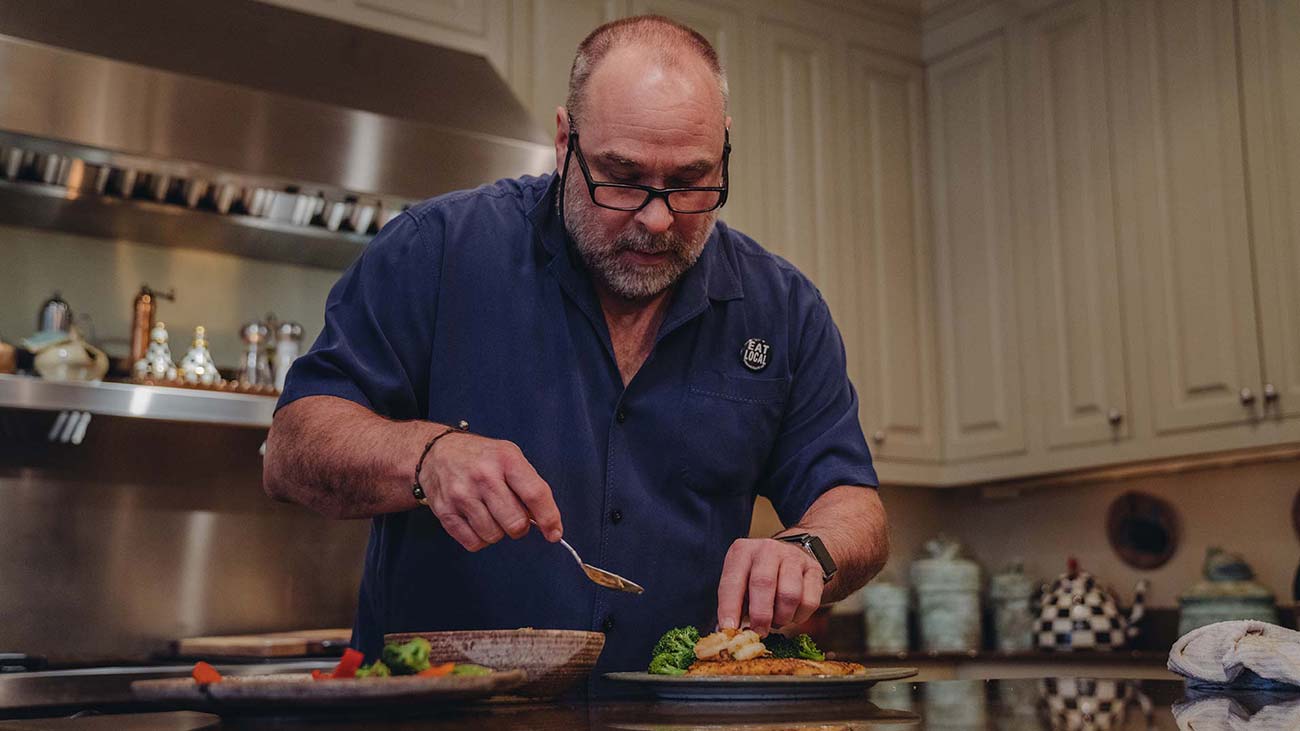 Ingredients
2 Tbsp raw bacon, finely chopped
¼ cup yellow onion, minced
½ cup mushrooms, finely chopped
½ cup small dice Granny Smith Apples
¼ tsp salt
¼ tsp black pepper, freshly ground
¼ cup Calvados
2 Tbsp cup honey
2 Tbsp creole mustard
1 Tbsp fresh thyme, chopped
¼ cup coarse bread crumbs
Instructions
Preheat oven to 400°.
Place bacon in a medium-sized sauté pan over medium heat until brown. Add onions, mushrooms, apples, salt and pepper. Continue to cook for 7-10 minutes. Deglaze with Calvados and cook until the liquid has evaporated. Remove from heat and add honey, mustard, thyme and breadcrumbs. Cool mixture completely.
Lightly oil a large piece of foil, large enough to wrap the pork loin completely.
Using a sharp knife, make a 1 /2-inch cut down the entire length of the pork loin. Fold the wider part away from the incision, and repeat the same cut two more times. At this point, the pork tenderloin should lay flat.
Spread apple mixture over the flattened pork. Roll the pork loin tightly and place on the oiled foil. Rub outside of the pork with Creole mustard and season lightly with salt and pepper, and wrap the entire roll in foil.
Place wrapped pork on a baking sheet and bake at 400 degrees for 10 minutes. Lower the heat to 275, and cook an additional 10 minutes.
Remove from the oven, and allow the pork to rest for 8-10 minutes. Gently remove the foil, and slice thin on a diagonal and arrange on a platter.
Yield: serves 6-8
© Copyright 2023 unless otherwise noted. New South Restaurant Group • 3904 Hardy St Hattiesburg MS 39402 • 601.264.0657