RobertStJohn.com
Creamed Corn Cornbread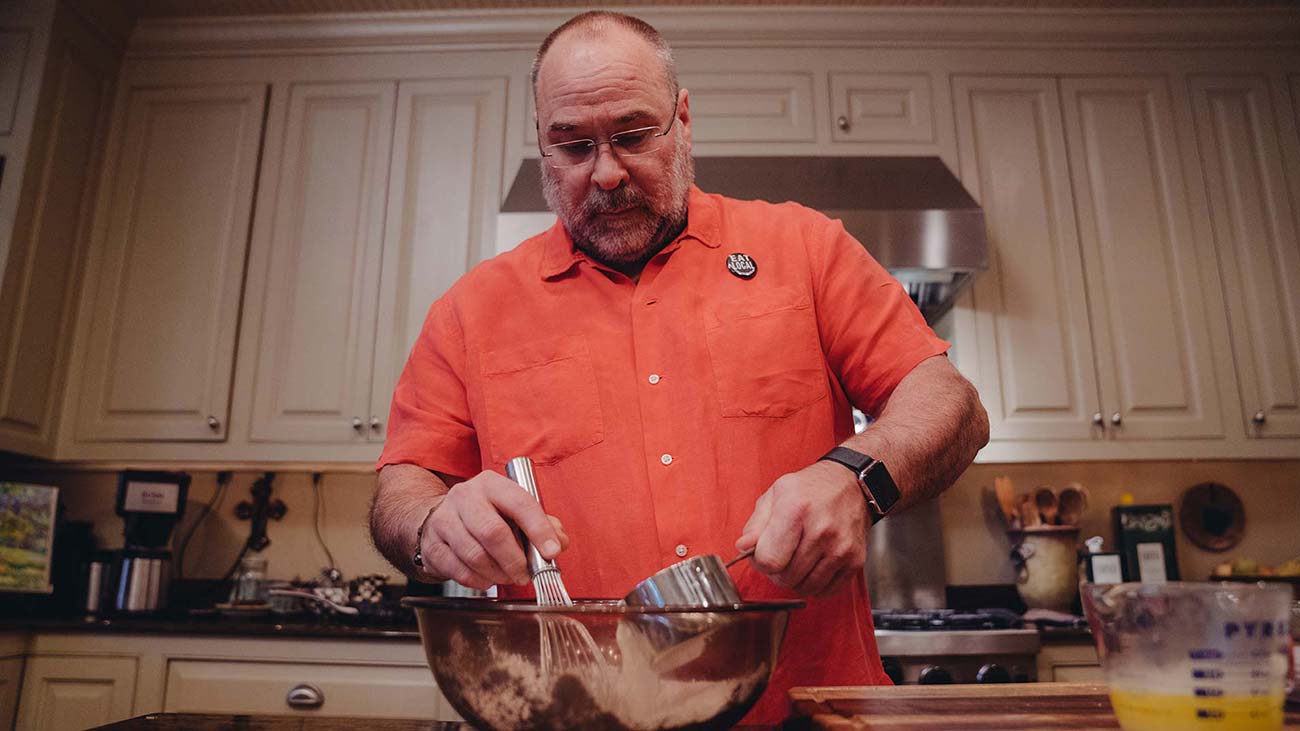 Ingredients
1 cup               Flour, all-purpose, unbleached
1 cup               Cornmeal
2 tsp.               Baking powder
1 Tbsp              Salt
1 cup               Creamed corn
1                      Egg, large
3 /4 cup         Milk
2 Tbsp            Butter, unsalted and melted
Instructions
Preheat oven to 425 degrees.
Grease an 8 x 8 or 9 x 9 inch baking pan with nonstick cooking spray. Sift flour, cornmeal, baking powder and salt into a large bowl. Stir mixture briefly.
Separately, whisk together creamed corn, egg, milk, honey and butter until honey is dissolved. Add wet ingredients to dry ingredients and stir until just combined. Do not over work batter.
Pour batter into pan and bake 20-26 minutes, or until golden. Yield: 9-12 pieces
© Copyright 2023 unless otherwise noted. New South Restaurant Group • 3904 Hardy St Hattiesburg MS 39402 • 601.264.0657