RobertStJohn.com
Crawfish Stuffed Potatoes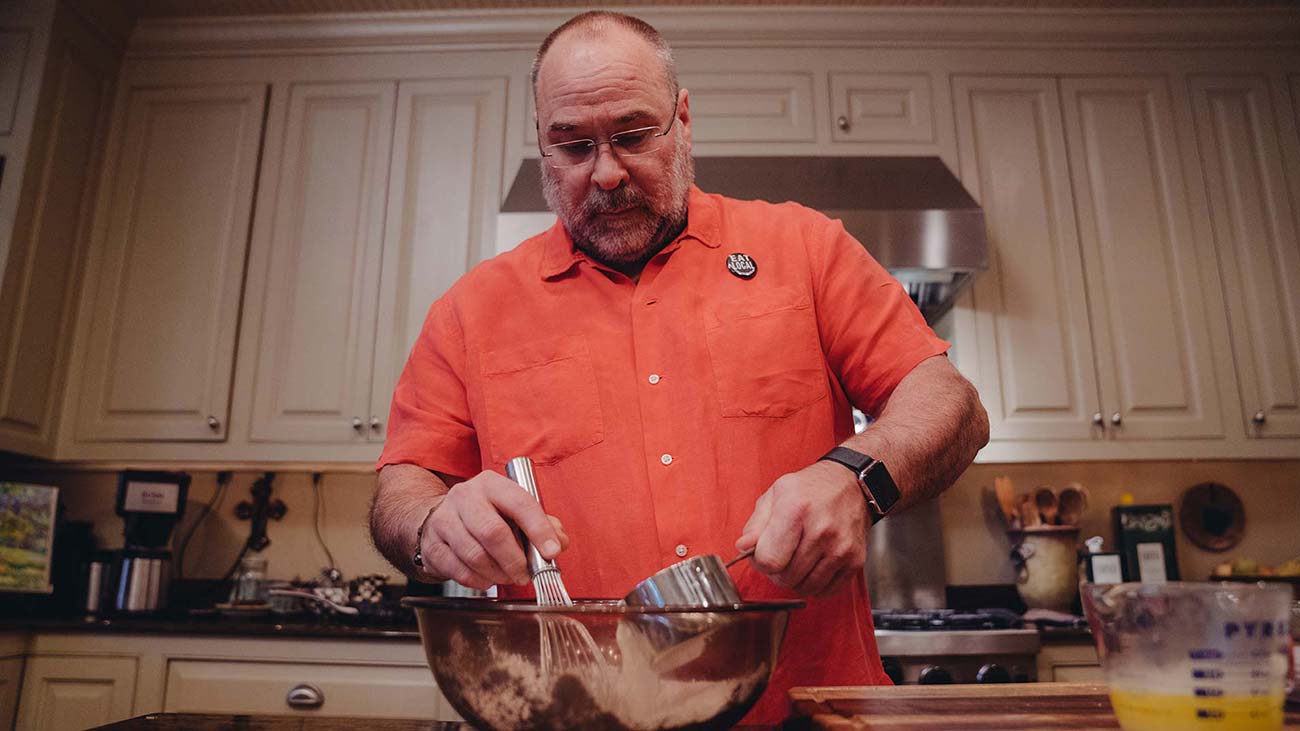 Ingredients
8 large             Baking potatoes, scrubbed clean
2 Tbsp              Olive oil
2 Tbsp               Kosher salt
8 sheets           Aluminum foil
Filling
1 lb                  Bacon, thick-sliced and diced
1 Tbsp             Garlic, minced
1 lb                  Crawfish tails, cooked, peeled, drained, and roughly chopped
2 tsp                Creole Seasoning
1 tsp                Old Bay Seasoning
1 tsp                Salt
1 1 /2 tsp         Black pepper
Potato pulp from eight baked potatoes
1 /2 cup           Butter
3 /4 cup           Sour cream
1                       Egg, slightly beaten
1 cup               Green onions, sliced
8 oz                 Sharp cheddar cheese, shredded
Instructions
Preheat oven to 375 degrees.
Oil potatoes, sprinkle with salt and wrap in foil. Bake 50 minutes. Allow potatoes to cool slightly.
Filling
Preheat oven to 350 degrees.
Render bacon in a large skillet until crisp, drain half of the fat. Stir in garlic, seasonings and crawfish meat and cook three minutes. Remove from the heat and set aside. Cut tops off of baked potatoes and, using a spoon, remove as much of the cooked-potato pulp as you can (Leave enough to keep the shells sturdy).
Using a potato masher, combine cooked potato, butter, egg and sour cream. Fold in bacon mixture, cheese and green onions. Overstuff the potatoes and place in a large buttered baking dish. Bake for 40 minutes and serve.
Yield: eight large potatoes
© Copyright 2023 unless otherwise noted. New South Restaurant Group • 3904 Hardy St Hattiesburg MS 39402 • 601.264.0657