RobertStJohn.com
Crab Cakes with Lemon-Caper Tartar Sauce
My rules for crabmeat: Buy fresh. By the best, and treat it sweet. Be gentle with crabmeat to keep the lobes as large as possible. Seafood remoulade would be a nice alternative to the lemon-caper tartar sauce.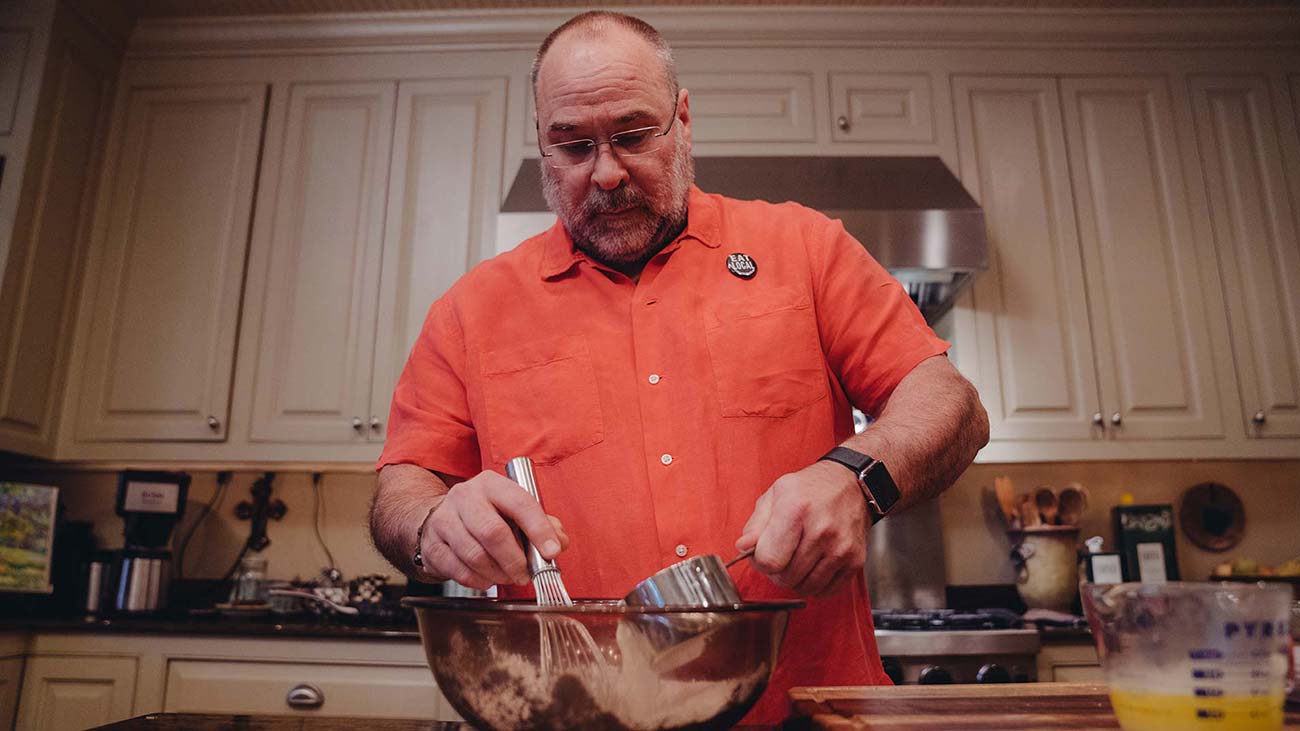 Ingredients
1 /4  cup         parsley, chopped
2 tsp.               hot Sauce
1 tsp               salt
3                       eggs +
3                       egg yolks
3 /4 cup          mayonnaise
3 /4   cup        sour cream
1 Tbsp             creole seasoning
1 tsp                 Fresh lemon zest
1 tsp.                Old Bay seasoning
1 1 /2 pounds  Lump Crabmeat
1 1 /2 cup         Saltine Crackers, crumbled
1 stick butter
Instructions
Preheat over to 350.
Mix together all ingredients except crabmeat and cracker crumbs. Gently add crabmeat. Add  1 /2-cup of the cracker crumbs, fold in until just incorporated. Form into 2 1 /2oz. cakes. Use the remaining cracker crumbs to bread the outside of the crab cakes. Place in refrigerator for 45 minutes before cooking.
In a large nonstick pan, melt butter over medium heat. Place crab cakes in hot pan, leaving room so they can be easily turned. Brown on each side and place on baking sheet until ready to serve.
Finish the crab cakes in the oven for 8-10 minutes.
Yield: 18-20 crab cakes
© Copyright 2023 unless otherwise noted. New South Restaurant Group • 3904 Hardy St Hattiesburg MS 39402 • 601.264.0657