RobertStJohn.com
Chive and Cheddar Biscuits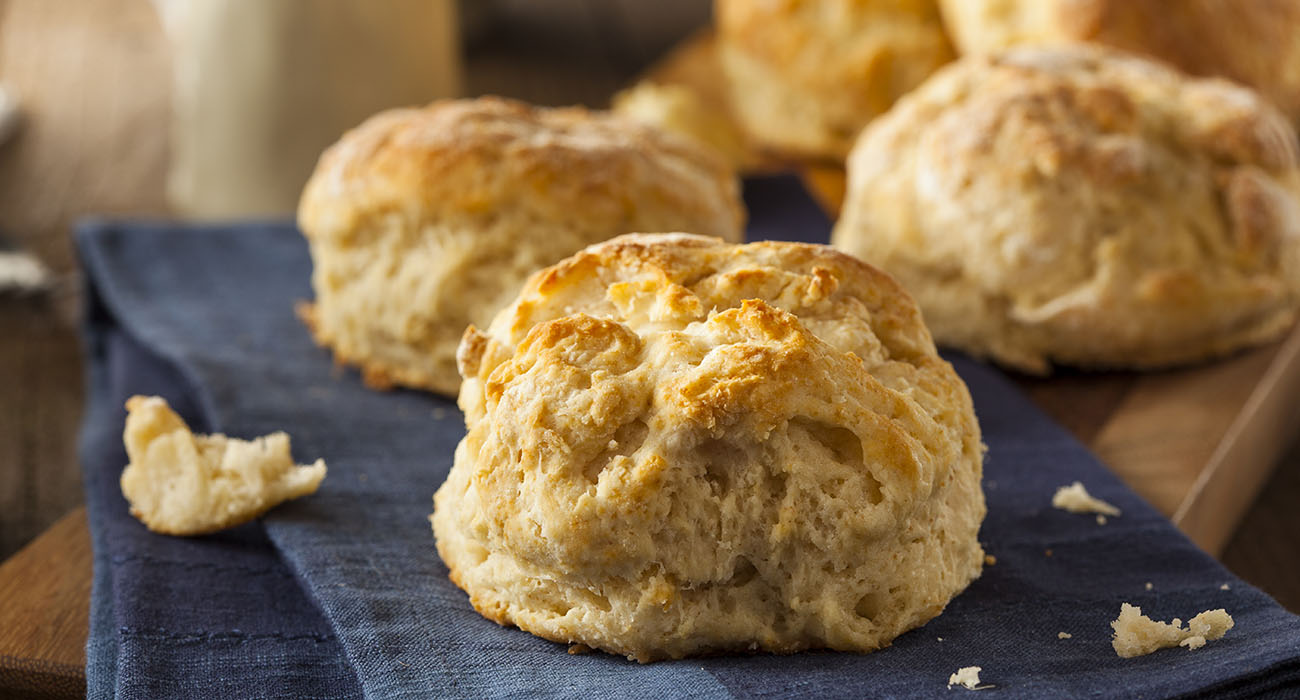 Ingredients
2 cups flour
1 Tbsp sugar
1 tsp baking powder
1 Tbsp Kosher Salt
2 tsp fresh ground black pepper
½  cup shredded cheddar cheese
2 Tbsp chopped chives
1/2 cup frozen butter
3/4 cup + 2 Tbsp cup quarts buttermilk
1 eggs
3 Tbsp unsalted butter, melted
Instructions
Preheat oven to 375.
In a large mixing bowl, combine the flour, sugar, baking soda, baking powder, salt, pepper, cheddar cheese and chives. Gently mix to combine the ingredients.
Using  a cheese grater, shred the frozen butter into the flour mixture. Lightly toss to incorporate, but keep butter as cold as possible.
Whisk together the buttermilk and egg.
Add the buttermilk mixture to the flour mixture, and using your hands, blend the dough. Blend only long enough to moisten all of the flour. Do not over mix.
Place the biscuit dough on a lightly floured surface and roll out to 3/4 inch thickness. Cut biscuits using a 2 –inch round cookie cutter.
Using a pastry brush, brush the tops with the melted butter
Bake 12-14 minutes.
Yield: 10-14 biscuits
© Copyright 2023 unless otherwise noted. New South Restaurant Group • 3904 Hardy St Hattiesburg MS 39402 • 601.264.0657