RobertStJohn.com
Chilled Yellowfin Tuna with Mojo Mustard and Wasabi Cream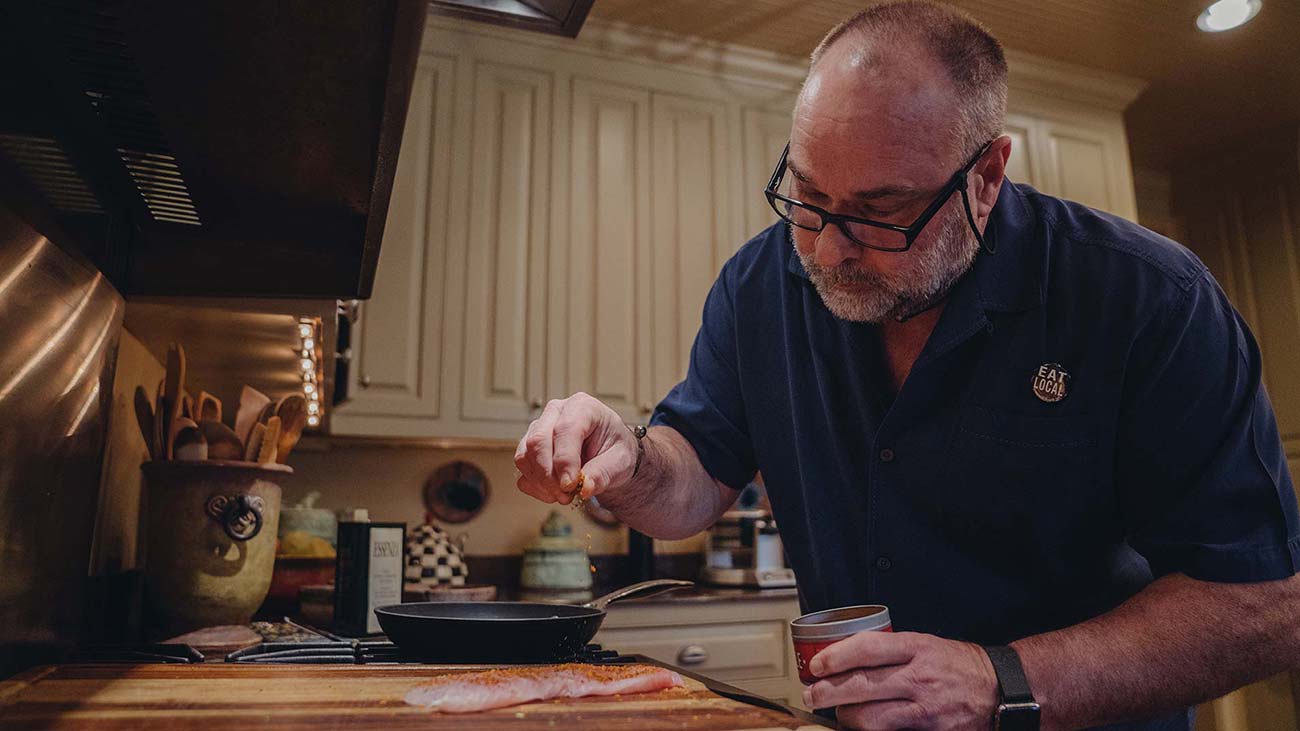 Ingredients
Tuna
1-2 Tbsp Sesame Oil
1 1/2 pounds Yellowfin Tuna, fresh, preferably 1 large elongated piece the size of a rolling pin
1 Tbsp Kosher salt
1/2 Tbsp Black Pepper, freshly ground
Mojo Mustard
1/3 cup Sweet Chili Pepper Sauce (found in Oriental markets)
1/3 cup Dijon mustard
1 tsp Ginger, minced
2 tsp Soy Sauce
Wasabi Cream
2 Tbsp Dry Wasabi Powder
3 Tbsp Hot Water
1/3 cup Sour Cream
2 tsp Lime Juice, freshly squeezed
1/2 tsp Salt
Instructions
Tuna
In a large sauté pan, heat the sesame oil until smoking. Season the tuna with the salt and pepper, and sear each side in the hot oil. You should cook the tuna just long enough to achieve a subtle brown color on each side. The tuna should not be cooked to more than medium rare.
Cool the tuna immediately and prepare the sauces.
Mojo Mustard
Mix together all ingredients and chill before serving.
Wasabi Cream
In a small mixing bowl, blend together the Wasabi powder and hot water to form a thick paste. Add in the remaining ingredients and blend well.
To serve the tuna:
Use a very sharp knife to cut very thin cross-section pieces of the tuna (1/4-inch discs). Arrange the slice tuna on a serving platter (as you would when spreading a deck of cards) and drizzle with the two sauces.
Note: When drizzling the sauces, do not cover the bright red tuna completely. The presentation is best when the bright red of the tuna is visible.
© Copyright 2023 unless otherwise noted. New South Restaurant Group • 3904 Hardy St Hattiesburg MS 39402 • 601.264.0657