RobertStJohn.com
Chicken Pot Pie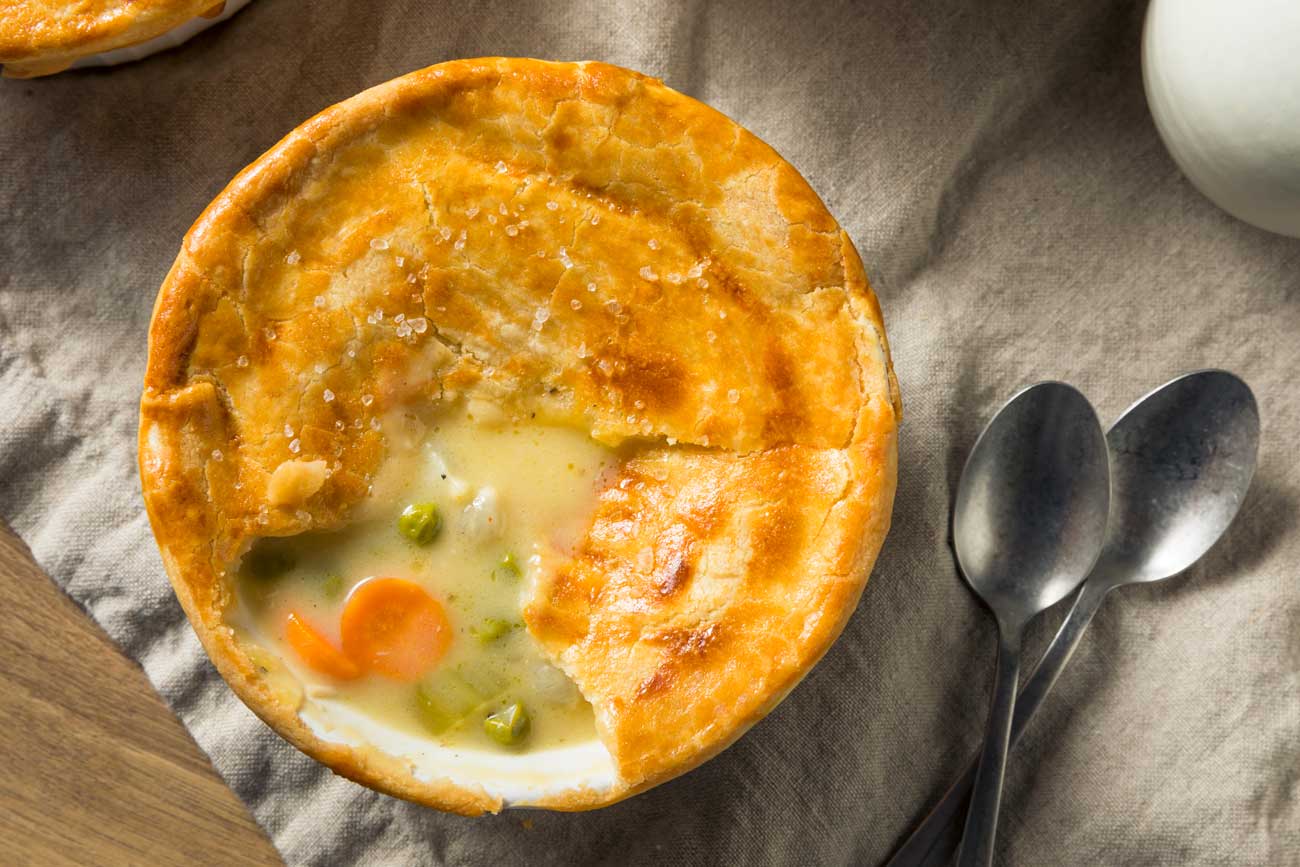 Ingredients
1 /2cup Butter
1 /2 cup Flour
1 /2 cup Carrots, diced
1 /2 cup Onion, diced
1 /2 cup Celery, diced
1 /2 cup Butter beans, cooked
1 /4 tsp Thyme, ground
2 tsp. Salt
1 1 /2 tsp Black pepper
2 1 /2 cups Chicken broth, hot
1 1 /2 cup Chicken, cooked, diced
2 Pie crusts
Instructions
Preheat oven to 325 degrees.
Heat butter in a large skillet over medium heat. Add flour to make a blonde roux. Cook four to five minutes. Reduce heat to low. Add vegetables and continue to cook five to seven minutes. Add thyme, salt and pepper. Slowly stir in hot chicken broth. Simmer 10 minutes stirring often to prevent sticking.
Add diced chicken and remove from the heat. Allow filling to cool in the refrigerator for 30 minutes.
Roll out the piecrusts. Place one on the bottom of a 9-inch pie pan. Fill with the chicken mixture. Top with the remaining piecrust and crimp edges to seal. Using a paring knife cut six slits into the crust so the pie can vent. Brush with egg wash.
Bake one hour. Allow to rest 15 minutes before cutting and serving.
Yield: 8 servings
© Copyright 2023 unless otherwise noted. New South Restaurant Group • 3904 Hardy St Hattiesburg MS 39402 • 601.264.0657