RobertStJohn.com
Chicken Picatta
I have been cooking and serving several versions of this recipe for the past 25 years. It's always a crowd pleaser.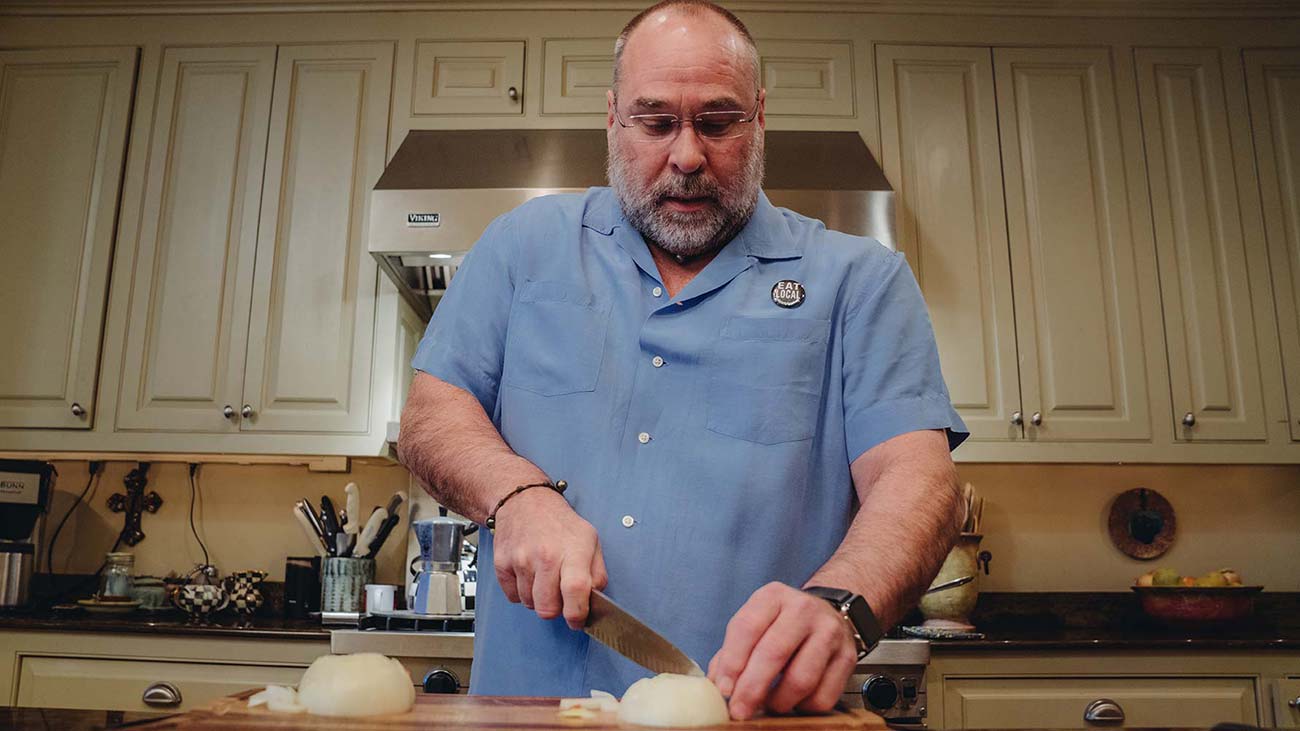 Ingredients
1 cup All-purpose flour
1 Tbl House seasoning blend (see recipe)
8 each – 4 oz. Chicken breasts, butterflied, cut in half and pounded thin
2 tsp Kosher salt
2 tsp Fresh ground black pepper
½ cup Extra virgin olive oil
6 Tbl Capers, drained and rough chopped
2 Tbl Italian flat-leaf parsley, chopped
1 Large lemon, zested (about 1 TB) and juiced (about 2 TB)
1 tsp Garlic, minced
½ cup Dry white wine
¼ cup Chicken stock (see recipe)
4 Tbl Unsalted butter, cut into cubes, chilled
Instructions
In a bowl, combine the flour and house seasoning. Season the chicken with the salt and pepper. Lightly dust each breast in the seasoned flour and set aside.
Heat the oil in a large skillet over medium-high heat. Sear the floured chicken, working in small batches, for about 2-3 minutes on each side and set aside on paper towels to drain. When all the chicken has been seared, add the capers, lemon zest and juice, parsley, and garlic to the same skillet and cook, stirring constantly, for 2 minutes. Deglaze with the wine and cook until almost completely evaporated, about 3-4 minutes. Add the chicken stock and reduce until about 2 TB of liquid remains. Reduce heat to low and incorporate chilled butter pats one at a time, stirring with a wire whip until fully incorporated. Once all butter has been incorporated, remove from heat.
Serve 2 pieces per person and top each with the caper, lemon and butter mixture.
© Copyright 2023 unless otherwise noted. New South Restaurant Group • 3904 Hardy St Hattiesburg MS 39402 • 601.264.0657