RobertStJohn.com
Chicken and Dumplings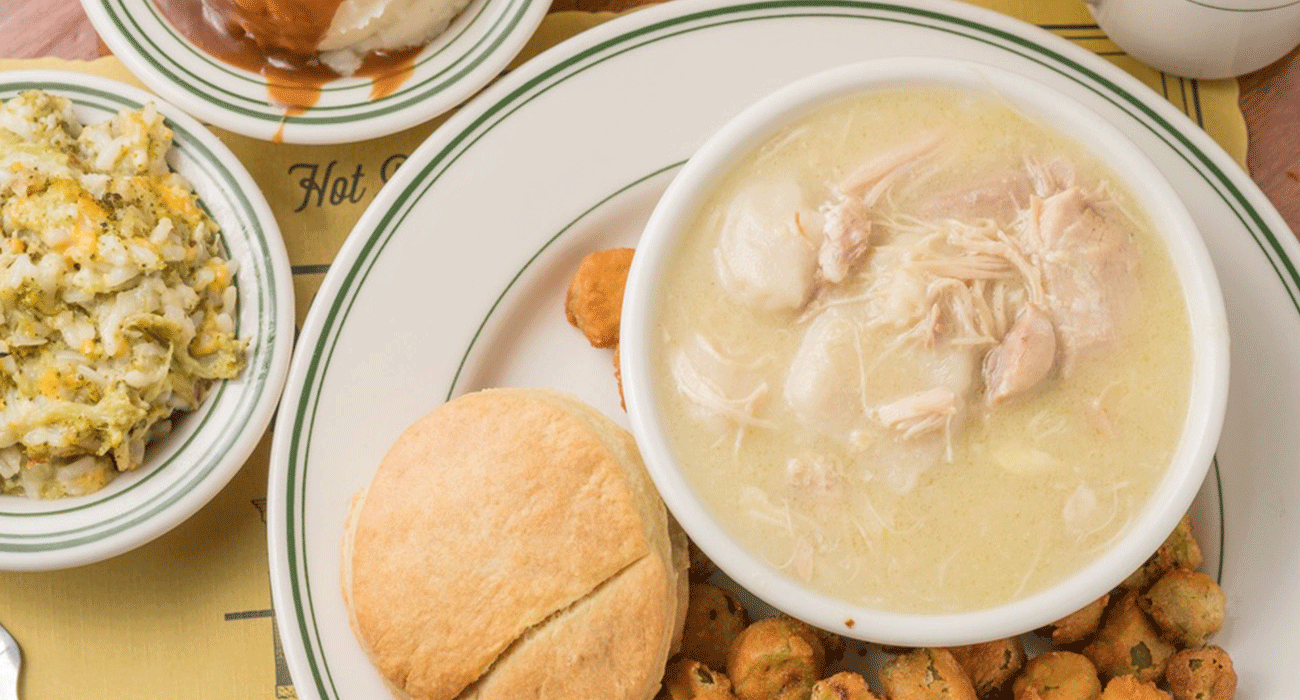 Ingredients
2 quarts Water
2 quarts Chicken broth
1 large Carrot, peeled and cut into large pieces
1 large Onion, peeled and cut into large pieces
1 stalk Celery, peeled and cut into large pieces
1 Bay leaf
1 Tbsp Salt
2 -3 pounds Chicken, whole
Dumplings
3 cups Flour
1 Tbsp Poultry seasoning
¾ cup Crisco
¾ cup cold milk
Instructions
Place all ingredients in a large stockpot and simmer for two hours. Gently remove chicken, cool and pick the meat from the carcass. Cut into bite-size pieces and set aside. Strain the chicken broth and return to a large saucepot.
Dumplings:
Combine flour and seasoning. Use a fork to cut the shortening into the seasoned flour. Add cold milk and mix until a ball forms. Place dough on a floured surface and knead it for five minutes. Divide dough into two parts. On a generously floured surface, roll dough to 1 /8-inch thickness. Cut dumplings into one-inch squares and sprinkle with flour to prevent sticking while you roll out remaining dough. Place dumplings in refrigerator and repeat the process with the other half of the dough.
Reheat chicken broth on high, to a rapid boil. Quickly drop dumplings in broth (make sure they are separated to prevent them from clumping). Once broth returns to a boil, lower heat and simmer for 10 minutes. Add cooked chicken into pot and simmer for 10 more minutes. Remove from heat and allow the mixture to rest for 15 minutes before serving.
Yield: 8-10 servings
© Copyright 2023 unless otherwise noted. New South Restaurant Group • 3904 Hardy St Hattiesburg MS 39402 • 601.264.0657