RobertStJohn.com
Central Mississippi Breakfast Casserole
Growing up in South Mississippi in to 1960s, the most exotic food I ate was my mother's shrimp curry. In those days, Swiss cheese seemed like a foreign luxury. I have always liked the combination of Swiss cheese and bacon. This satisfies that craving.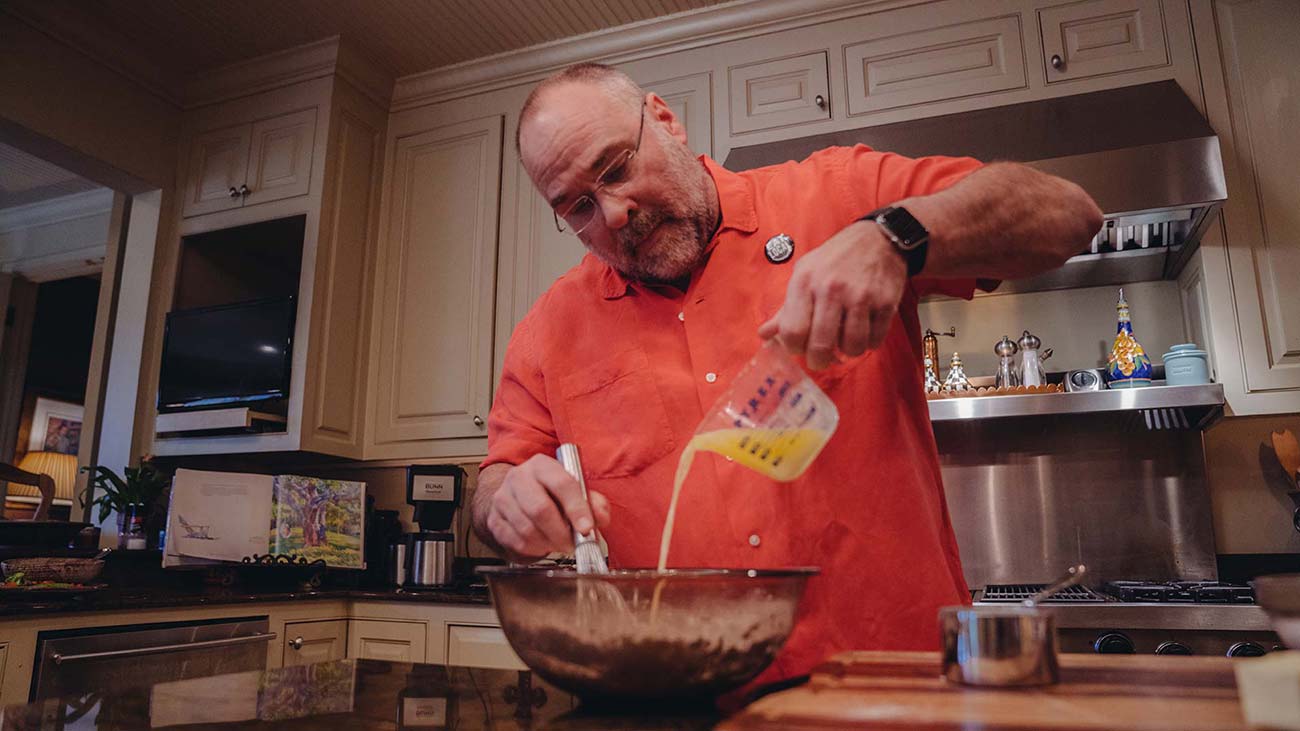 Ingredients
1 pound Thick-cut bacon
2 cups Diced onion
1 cup Diced red bell pepper
1 tsp Minced garlic
5 ounces Frozen spinach, thawed and dried well
10 eggs
1 tsp Worcestershire
1 tsp Dry mustard
1 tsp Salt
1 tsp Creole Seasoning (click here for recipe)
1 tsp Black pepper, freshly ground
1 recipe Mississippi biscuits, crumbled by hand (click here for recipe)
2 cups Shredded Swiss cheese
Instructions
Preheat oven to 325°F.
In a large skillet, cook the bacon until it begins to brown; drain excess fat. Add the onion and continue to cook until the onion begins to brown. Add the red pepper, garlic, and spinach and cook for 2 more minutes. Set aside.
In a mixing bowl, combine the remaining ingredients and mix well with the cooked vegetables.
Place in a buttered two-quart baking dish. Bake for 40 to 50 minutes before serving.
Yield: 6 – 8 servings
© Copyright 2023 unless otherwise noted. New South Restaurant Group • 3904 Hardy St Hattiesburg MS 39402 • 601.264.0657