RobertStJohn.com
Cajun Spiced Nuts
These are great when made in large batches and given as Christmas gifts.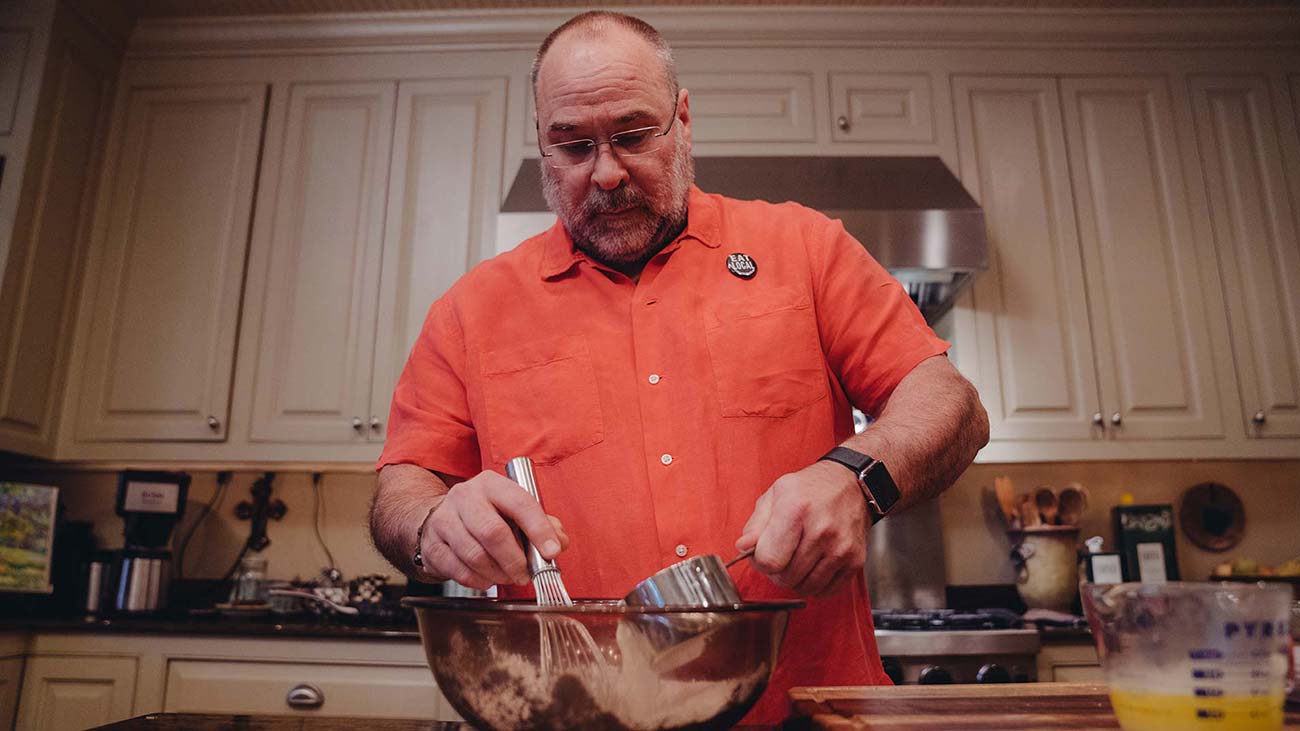 Ingredients
2 Tbsp bacon grease or canola oil
2 tsp finely chopped fresh garlic
1 1 /2 cup dry roasted unsalted peanuts
1 cup pecan halves
1 cup walnut pieces
1 cup whole unsalted cashews
1 cup whole unsalted almonds
1 Tbsp Creole seasoning
2 tsp salt
1 Tbsp sugar
2 tsp black pepper, fresh ground
Instructions
Preheat oven to 175
In a small sauté pan melt the bacon grease over low heat. Add garlic and cook for 3-4 minutes. Do not brown the garlic. Place all nuts in a large mixing bowl. Drizzle the bacon grease and garlic mixture over nuts and toss well to evenly coat.
Sprinkle seasonings over the nuts in small batches, tossing nuts to evenly distribute seasonings.
Pour nuts out onto a large baking sheet pan, and place in the oven. Cook for 45 minutes, stirring every 10 minutes.
Remove nuts from oven and allow to completely cool.
Store in an airtight container before serving.
Spiced nuts will hold for 4 -5 days.
Yield: 1 quart
© Copyright 2023 unless otherwise noted. New South Restaurant Group • 3904 Hardy St Hattiesburg MS 39402 • 601.264.0657