RobertStJohn.com
Cajun Enchiladas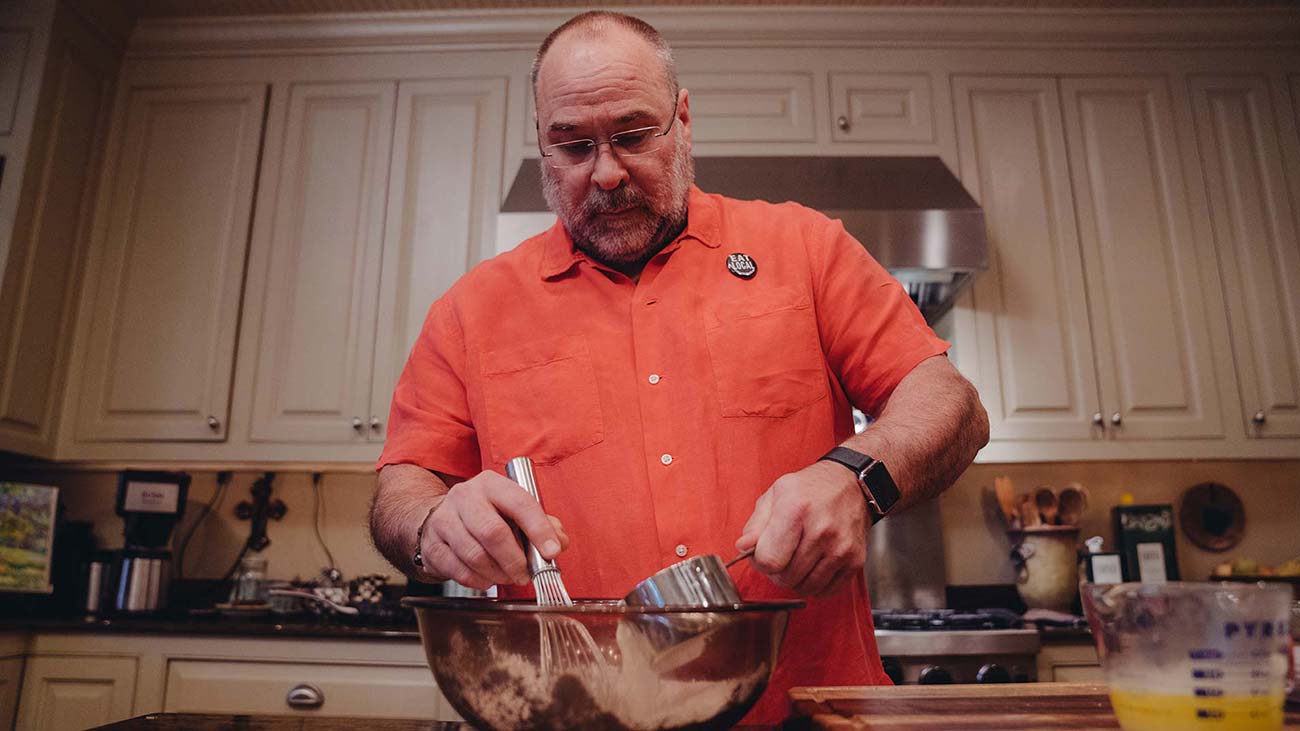 Ingredients
1/2 cup butter, divided
1/2 cup yellow onion, small dice
1/2 cup canned jalapeños, drained and chopped fine
1/3 cup green bell pepper, small dice
1 Tbs Creole Seasoning, divided
1 1/2 cup whipping cream
1/2 cup sour cream
4 cups Monterey jack cheese, shredded and divided
1/2 pound fresh shrimp, 61/70 count
1/2 pound lump crab meat
1/2 pound peel crawfish tails
1/3 cup green onions, sliced thinly
8 – 8inch flour tortillas
Instructions
Preheat oven to 325
In a medium sauce pot, melt half of the butter over medium-high heat. Cook the onions, jalapeños, bell pepper and half of the Creole Seasoning for 3-4 minutes, stirring often to prevent the vegetables from browning. Add the whipping cream and bring the mixture to a boil. Lower the heat and simmer for 10 minutes, stirring constantly. Add in the sour cream and half of the shredded cheese and stir with a wire whisk until the mixture is smooth. Remove from the heat and pour the mixture into a large mixing bowl. Set aside.
Melt the remaining butter in a large sauté pan over medium-high heat. Sprinkle the uncooked shrimp with the remaining Creole seasoning and sauté the seasoned shrimp for 3-5 minutes. Add in the crawfish tails, crab and green onions and cook for 2 minutes longer.
Fold the cooked seafood into the sour cream mixture.
Use a large spoon and place approximately 1/3 cup of the mixture into the center of each tortilla. Roll the tortillas and place them side by side in an 8×10 baking dish.
Spoon the remaining mixture over the top of the filled tortillas. Cover the baking dish with a piece of parchment paper, followed by aluminum foil. Use a small knife and make 4-5 small slits in the foil covering.
Bake for 30 minutes. Remove the foil and parchment paper and sprinkle the top with the remaining shredded cheese. Bake for 10-12 more minutes.
Allow the enchiladas to rest for 15 minutes before serving.
Yield: 6-8 servings
© Copyright 2023 unless otherwise noted. New South Restaurant Group • 3904 Hardy St Hattiesburg MS 39402 • 601.264.0657