RobertStJohn.com
Buttermilk Fried Chicken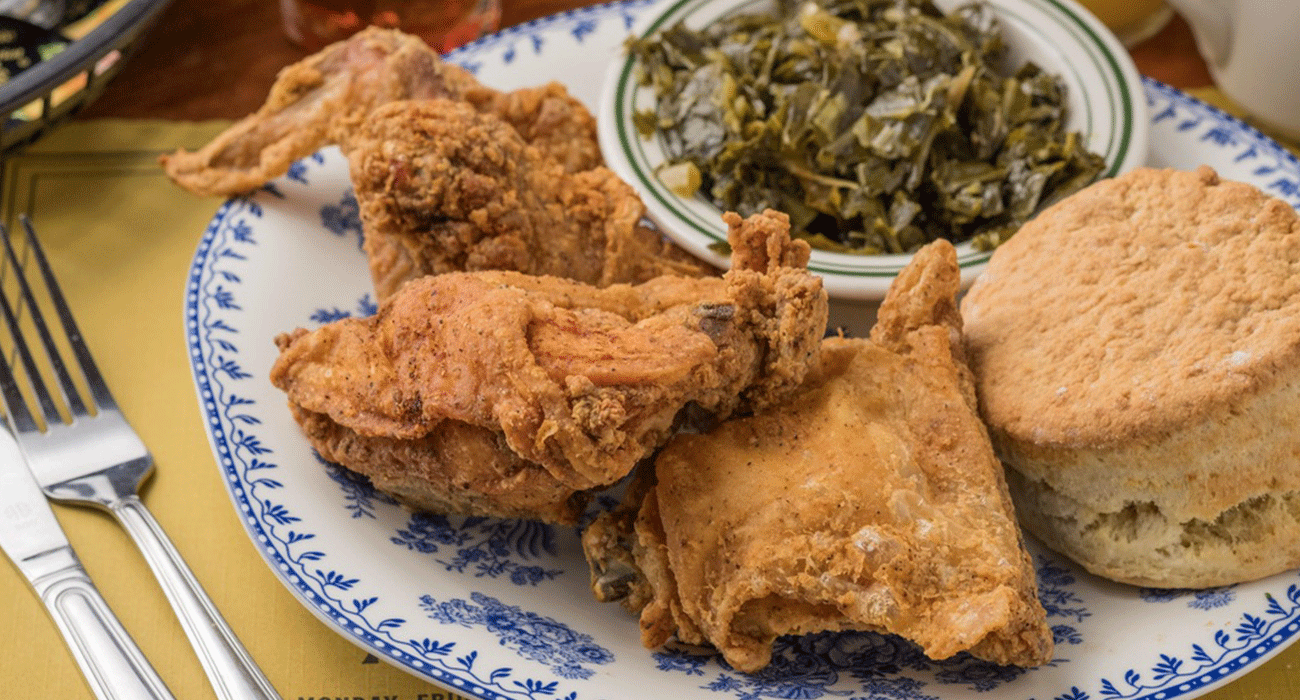 Ingredients
2 whole chickens (3 1/2 – 4 lbs each) cleaned and cut into 8 pieces
1 Tbsp    Poultry Seasoning
2 cups       Buttermilk
For frying:
2 cups              White Flour
1 Tbsp                Kosher Salt
1 Tbsp                Black Pepper, freshly ground
Instructions
Combine the poultry seasoning and buttermilk. Submerge the cut chicken in the buttermilk. Cover tightly and refrigerate for at least 12 hours.
Fill electric skillet approximately 1-inch with fryer shortening and set at 350 degrees.
Flour chicken and fry for 20-30 minutes (10-15 minutes on each side)
Let rest for 10 minutes
Yield 6-8 servings
© Copyright 2023 unless otherwise noted. New South Restaurant Group • 3904 Hardy St Hattiesburg MS 39402 • 601.264.0657