RobertStJohn.com
Buttermilk Chicken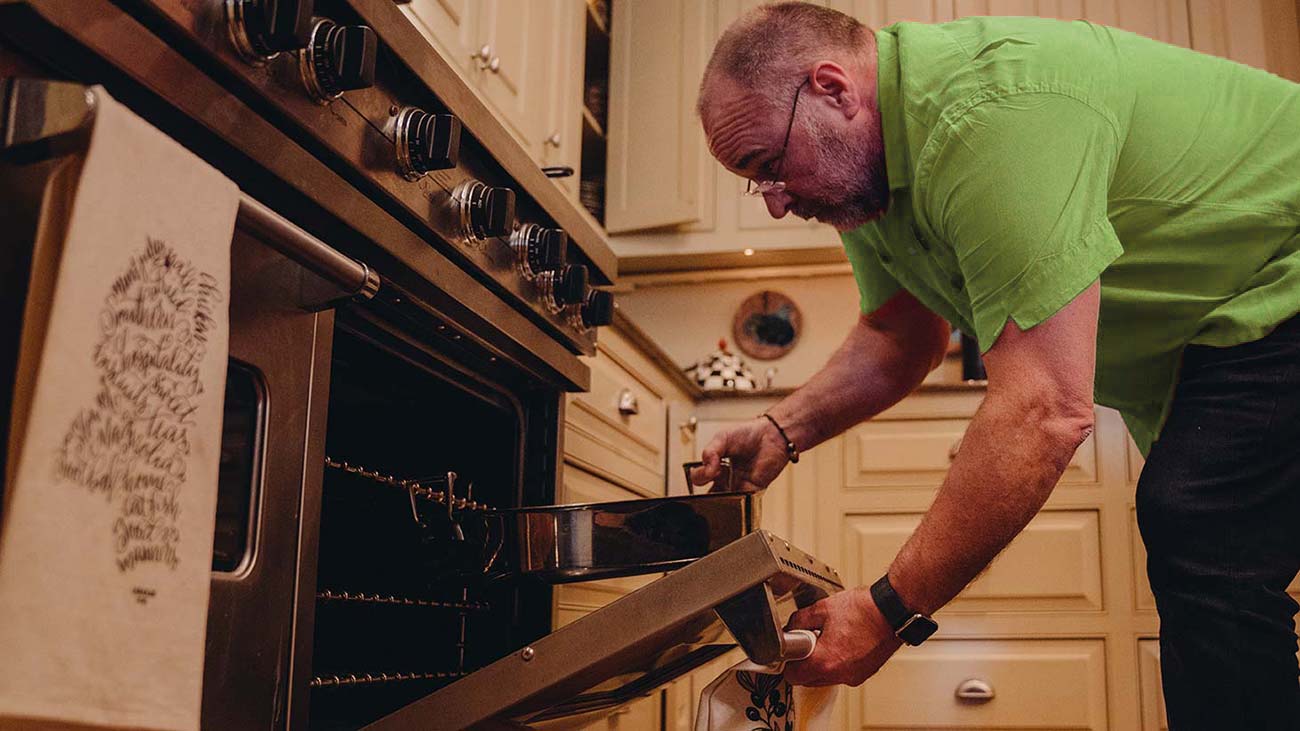 Ingredients
8                      Chicken breasts, boneless and skinless
1 Tbl                Garlic, minced
1 cup               Buttermilk
1 tsp                Salt
2 tsp                Hot Sauce
1 Tbl                Worcestershire
2 Tbl                Poultry Seasoning
1 tsp                Black pepper
1 cup               Flour
2 Tbl                Bacon grease (or canola oil)
2 cups              Mushroom Béchamel Sauce
1 /2 cup           Sour cream
1 /2 cup           Green onion, chopped
Instructions
Preheat oven to 350.
In a mixing bowl, combine garlic, buttermilk, salt, hot sauce and Worcestershire. Mix well and pour over the chicken. Allow to marinate for 1-2 hours. After marinating, remove the chicken and reserve the buttermilk marinade. Add the Poultry Seasoning and pepper to the flour. Place the bacon grease in a large skillet over medium-high heat. Lightly flour chicken and brown on both sides in skillet.
Place chicken into a three-quart Pyrex baking dish. Combine marinade, Mushroom Béchamel Sauce, green onions and sour cream. Spread mixture evenly over chicken. Bake uncovered 25 minutes.
Yield: eight servings
© Copyright 2023 unless otherwise noted. New South Restaurant Group • 3904 Hardy St Hattiesburg MS 39402 • 601.264.0657